Daily Joke: Farmer Brings Rooster to a Movie Theater
Today's #jokeoftheday is about a farmer who insisted on bringing his rooster to the movie theater. However, it was the reaction of an old lady to his pet that caused an uproar.
After a slow day on the farm, a farmer named David decided he would take time off. He needed to have some fun and kept thinking of what activity to do. He thought about fishing, but that felt like hard work.
Finally, David settled on catching a movie at the local movie theatre and grabbed his pet rooster into the truck before driving off. Upon getting to the theatre, he asked the ticket agent to sell him a ticket to the best action film showing.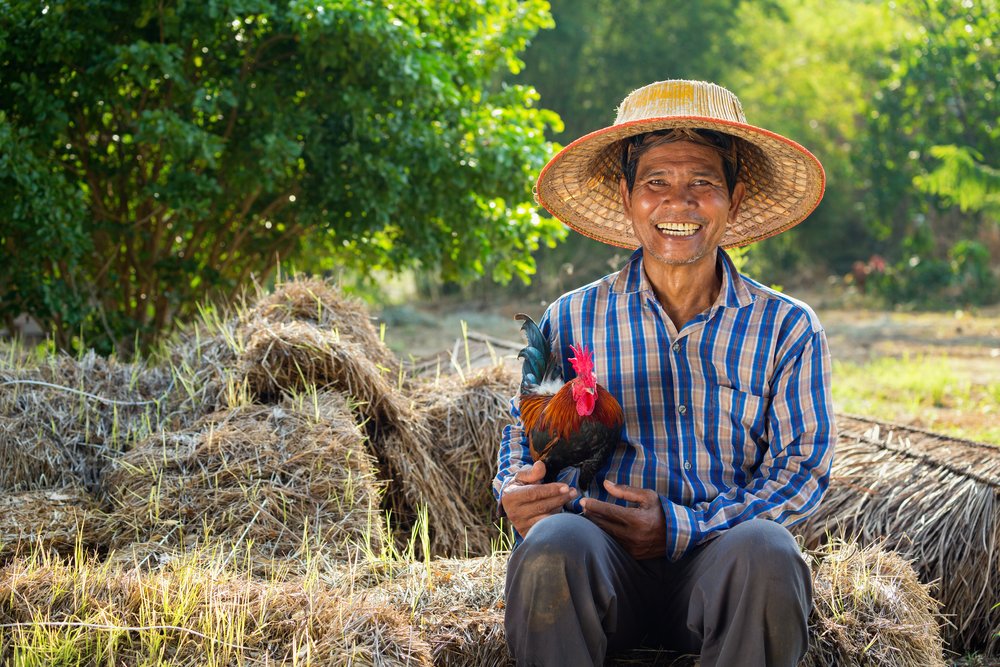 The agent looked shocked and stared at his shoulder at the rooster before asking, "Sir, what's that on your shoulder?" David answered, saying it was his pet rooster named Max. He explained that wherever he goes, Max follows.
The ticket agent immediately told David that Max wouldn't be allowed into the theater. However, the farmer insisted, noting that he and Max were always together. The agent kept his foot down until David got frustrated.
He exited the cinema and went around the corner to ponder how to sneak Max into the theatre. He ended stuffing the rooster into his overalls and walked confidently to meet the ticket agent.
After successfully getting his ticket, he entered the theatre and sat in between two senior women named Mariam and Mirabel. Once the movie began, Max began making noises and squirming in the overalls.
It soon became unbearable, so David unbuttoned his fly to allow Max to bring out his head, get some air and probably watch the movie. Mirabel saw something sticking out of David's pants and turned to her friend to say:
"Mariam, I think the guy next to me is a pervert."
Mariam asked her why she would say something like that, and Mirabel explained that David undid his pants and "brought out his thing." Unbothered, Mariam told her not to worry as they had seen much worse than that.
However, Mirabel insisted that it was nothing like they had ever seen before. Mariam wondered why she would ever say something like that, and Mirabel responded, saying, "I thought so too. But this one's eatin' my popcorn!"