Tia Mowry Stuns in New Photos Wearing a White Zimmerman Cut-Out Dress
Tia Mowry showed her fashion and style range in new pictures posted on social media as she gathered the admiration of fans and basked in her beauty hour.
Former child star Tia Mowry switched up her fashion choices in new pictures shared to her Instagram page as she donned a classy designer dress and flaunted her sparkly glow.
The TV star had no hair out of place in an impeccable white bohemian-styled Zimmerman dress that flowed around her ankles. Mowry posed outdoors for her radiant snapshots.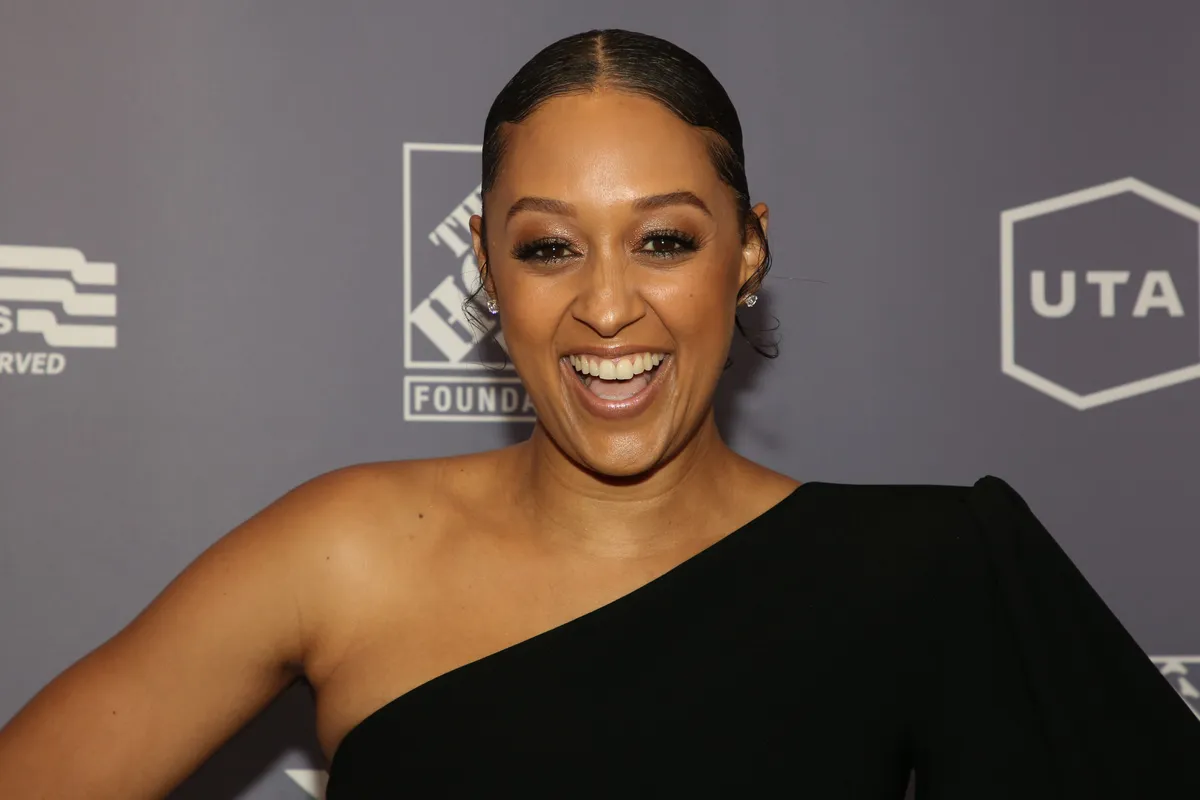 Mowry's dress featured cut-outs at the waistline, showing some parts of her skin. She spiced her trendy look with large gold hoops, gold bracelets, and a pair of golden strappy sandals.
She also rocked some gold necklaces. The 40-year-old slicked her jet black hair into a waist-length ponytail that was styled in a french plait. Mowry completed her look with smokey makeup. She captioned:
"Press forward. Do not stop, do not linger in your journey, but strive for the mark set before you." —George Whitefield. Do. Not. Give Up. ☀️"
When it comes to Mowry's decades-spanning entertainment career, she stays in cognizance of her style and the essence of self-care. Amid the quarantine, Mowry embraced her natural tresses.
This came amid general acceptance as many people celebrated. Before then, Mowry's natural hair lost its curly nature due to the damage done to it through flat ironing.
The mom-of-two has a busy work life, but it seems like her mom duties are not lagging.
Mowry and her twin sister had to flat iron their curls through the course of their '90s hit TV series, "Sister, Sister." However, the star was ready for a natural hair journey.
It was not easy to transition, but Mowry was prepared, making sure to get the necessary hair care products. She also styled her hair in protective braids and french plaits. 
The star who had never cut her hair went in for the big chop, and now, she is glad that her curls are back. Mowry's self-care routine also extends to her skin. 
For her, this aspect includes makeup and skincare. The star once shared that being a working mom, she loved makeup hacks that work under 25 minutes, and anything above that, was a no-no.
However, she never opposes an occasional face beat where she gets to go all out during date nights, her doctor's appointments, and a mall run. Mowry believes that the skin needed to breathe and skincare products were a handy bunch. 
When Mowry is done tending to her skin for the day, her kids are next in line. The mom-of-two has a busy work life, but it seems like her mom duties are not lagging.
The star enjoys fashion moments with her tiny tot, Cairo, and the pair occasionally belt out coordinating stylish looks. One of such was during the last Halloween, the duo favored pink tulle skirts, and it was nothing short of adorable.