Sherri Shepherd Flaunts Her Weight Loss in a Snake-Print Pleated Dress While Posing in New Pics
American television personality Sherri Shepherd caused many of her Instagram followers to drool after she shared stunning pictures of herself showing off her incredible weight loss. 
Sherri Shepherd is so proud of her body and never holds back from flaunting. She kept up with that energy in a recent post on her Instagram page. She shared three pictures in a post on Monday that showed her in a pleated dress with snake prints all over it. 
The dress also featured a deep V-neck, revealing her cleavage as she posed. The television personality posed beside a staircase within her home and smiled.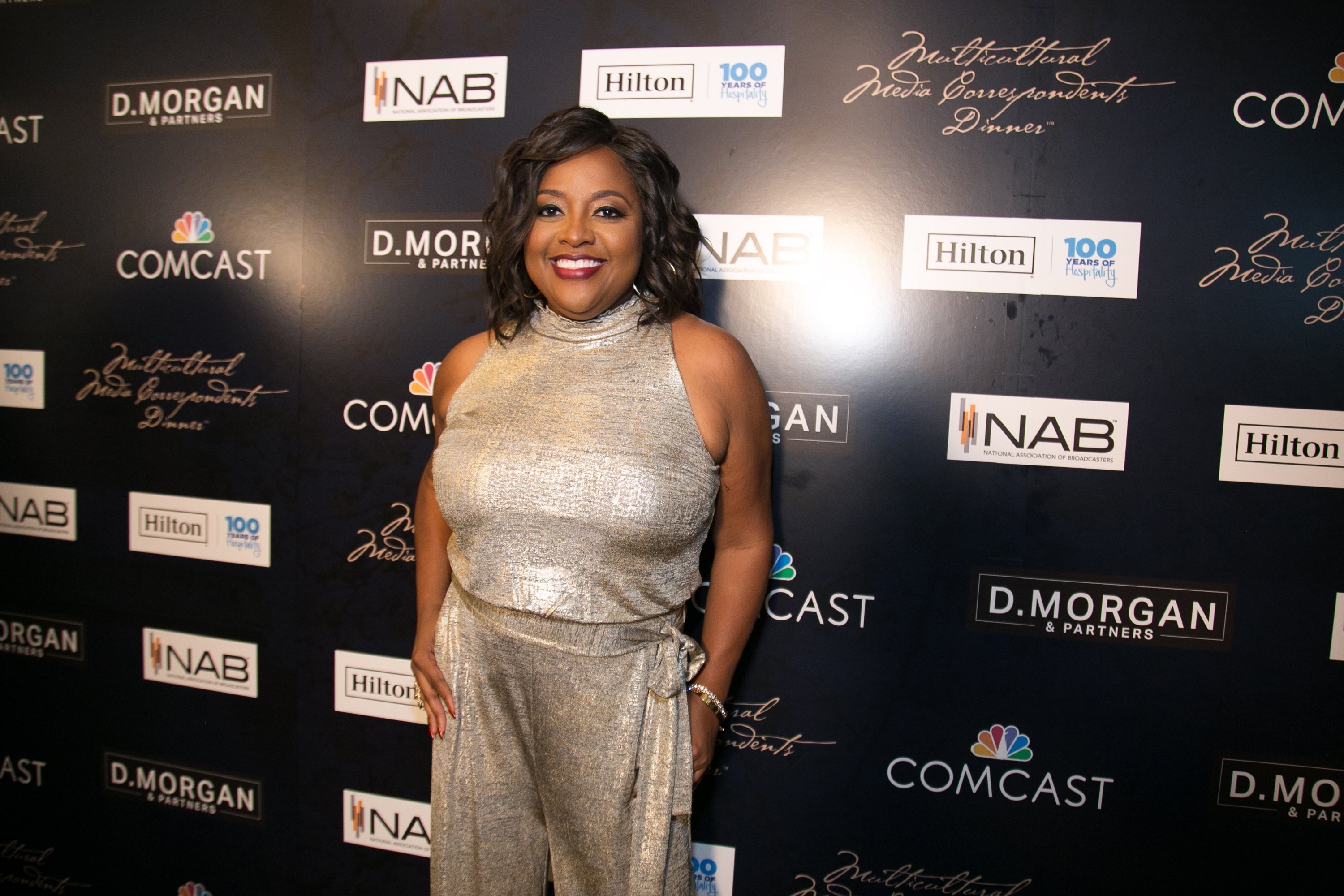 In one snapshot, Shepherd posed with her left hand on the stair's railings. Her dress fit her slimmed-down body perfectly. She smiled as she posed, staring at the camera with her gorgeous eyes. 
In the second snap, she turned her side to the camera, with both her hands on the railing. She smiled with her curly black hair looking magical as she did. 
The last photo in her post showed her maintaining a similar pose with her smile remaining intact. She captioned the post, "Joy starts from within ... everything else will follow #grateful."
The 54-year-old reflected on her glittering career and said she is most proud of her longevity.
Shepherd has so much to be grateful for in a career that has seen her undergo many changes, with her stunning weight-loss transformation the peak of it all. 
The former "The View" co-host showed off her jaw-dropping 20-pound weight loss last month when she posed in a slinky black dress that fit her perfectly. 
The "Call Your Mother" actress credited her amazing weight loss to her being on a strict high fat, low-carb diet and intermittent fasting. She also revealed she skipped sugar, dairy, beef, and alcohol, adding that she never ate after 7 or 8 pm. 
Shepherd turned 54 in March and celebrated by doing a Hollywood glam-inspired photoshoot via which she paid homage to Black women icons. 
Again, she displayed her weight loss while posing in stylish outfits and revealed that her photoshoot was influenced by some of the powerful and trailblazing women who paved the way for women of color in Hollywood. 
In a chat with Closer Weekly, she reflected on her glittering career and said she is most proud of her longevity and grateful for remaining relevant. 
Shepherd has been married twice in her lifetime. Her first marriage was to Jeff Tarpley from 2001 to 2010, while her second marriage was to Lamar Sally from 2011 to 2015. 
She has two children from both marriages. She shares a son, Jeffrey, with Tarpley, while she and Sally share another son, Lamar, who they welcomed via surrogate in 2014.