Pink Opens up about Her 15-Year Marriage with Carey Hart
Singer-songwriter Pink was the cover star for People magazine recently, and she opened up about her marriage to her husband of fifteen years, Carey Hart.
Pop-rock star Pink got candid about working on her marriage with her spouse Carey Hart in an interview with People. The 41-year-old shared that a union is not easy.
Pink and Hart, a motocross racer, celebrated their 15th anniversary in January. She shared how their relationship changed and has grown over the years.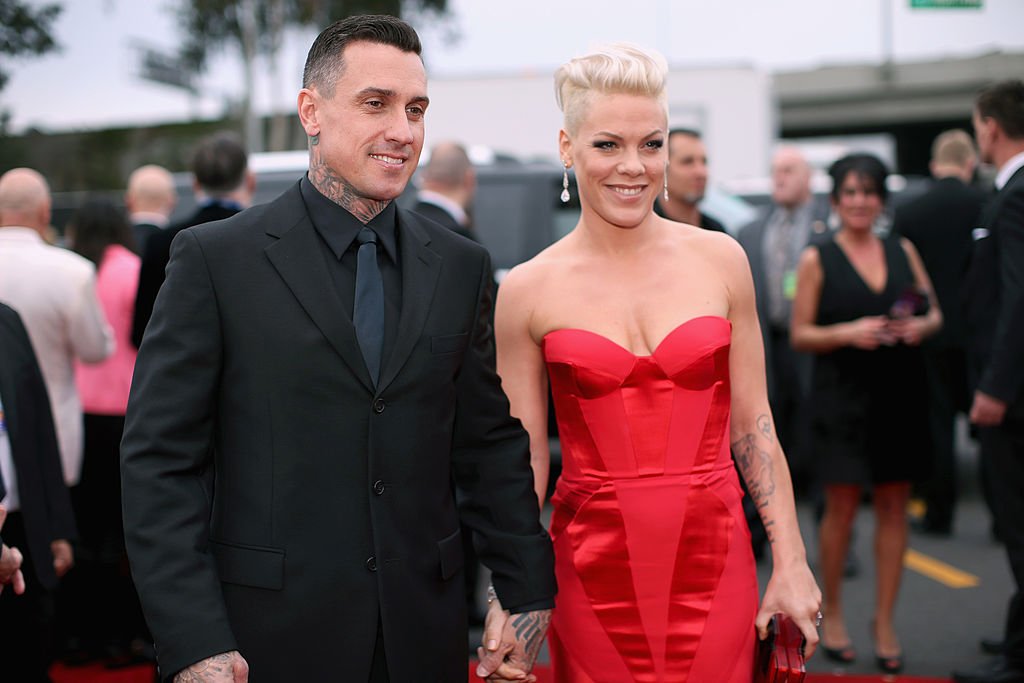 THE ROCK ROMANCE
"We've really grown up together," Pink said while adding she used to be needy when she first met Hart, 45. However, now they both expect less from each other, which allows them to give each other more.
The Pennsylvania native has been open about the challenges in their relationship over the years. At some point, the couple went their separate ways for nearly a year in 2008.
Against all odds, they managed to work on themselves, and to date, the pair are now in a good place. Pink revealed they went through therapy:
"I am a huge proponent of counseling in general. We both have therapy individually, and we do couple's counseling. Long-term relationships are not easy."
In 2020, she took to Instagram detailing the ups and downs of being married. Along with the post, she shared a sweet photo of her and Hart hugging.
The "Try" singer expressed that it is their relentless and stubborn idealism that keeps them together. She described marriage as awful, comfort, wonderful, and rage ending off by saying it is all worth it.
RELATIONSHIP TIMELINE
Pink and Hart met in 2001 at the Summer X Games in Philadelphia. After rekindling their romance following a brief split in 2003, the Grammy winner proposed to Hart in 2005.
The twosome tied the knot in Costa Rica in 2006. However, in 2008, Pink revealed that they had called it quits. Their separation inspired some of her hits songs – "Don't Leave Me," "So What," among others, all of which appeared on her "Funhouse" album that same year.
The lovebirds ultimately found their way back to each other, as Pink confirmed their reconciliation in 2010. They are now parents to daughter Willow whom they welcomed in 2011, and son Jameson, born in 2016.
THE HEALTH SCARE
Last year in April, Pink and her 4-year-old son tested positive for COVID-19. She disclosed that her battle with the virus was so bad that she did not think she would survive.
Pink shared she rewrote her will because she believed "it was over for us," referring to her and Jameson. Luckily, her husband and their daughter Willow were not infected.
ICON AWARD
Fortunately, Pink and her toddler recovered from the ordeal. At the beginning of this month, Today announced that the pop star would receive the Icon Award at this year's Billboard Music Awards.
Pink is on the same path as nine other stars honored for their lasting impact on the music industry. After the announcement, she released a press statement saying to receive the award is hard to fathom and feels honored to join idols like Cher, Stevie Wonder, and Garth Brooks.