Twitter Users Gush over Prince William's Muscles as He Gets His First COVID-19 Vaccine This Week
Prince Williams had social media admirers fawning over his fit physique after he shared a photo of himself getting the COVID-19 jab. 
The Duke of Cambridge, Prince Williams, caused quite a stir on Twitter as fans filed to their timelines gushing over his fit body and getting some workout inspirations.
The royal member took to the official Kensington Royal's Twitter page where he posted a photo of himself getting the jab. Prince Williams covered his face with a face mask while a health worker attended to him.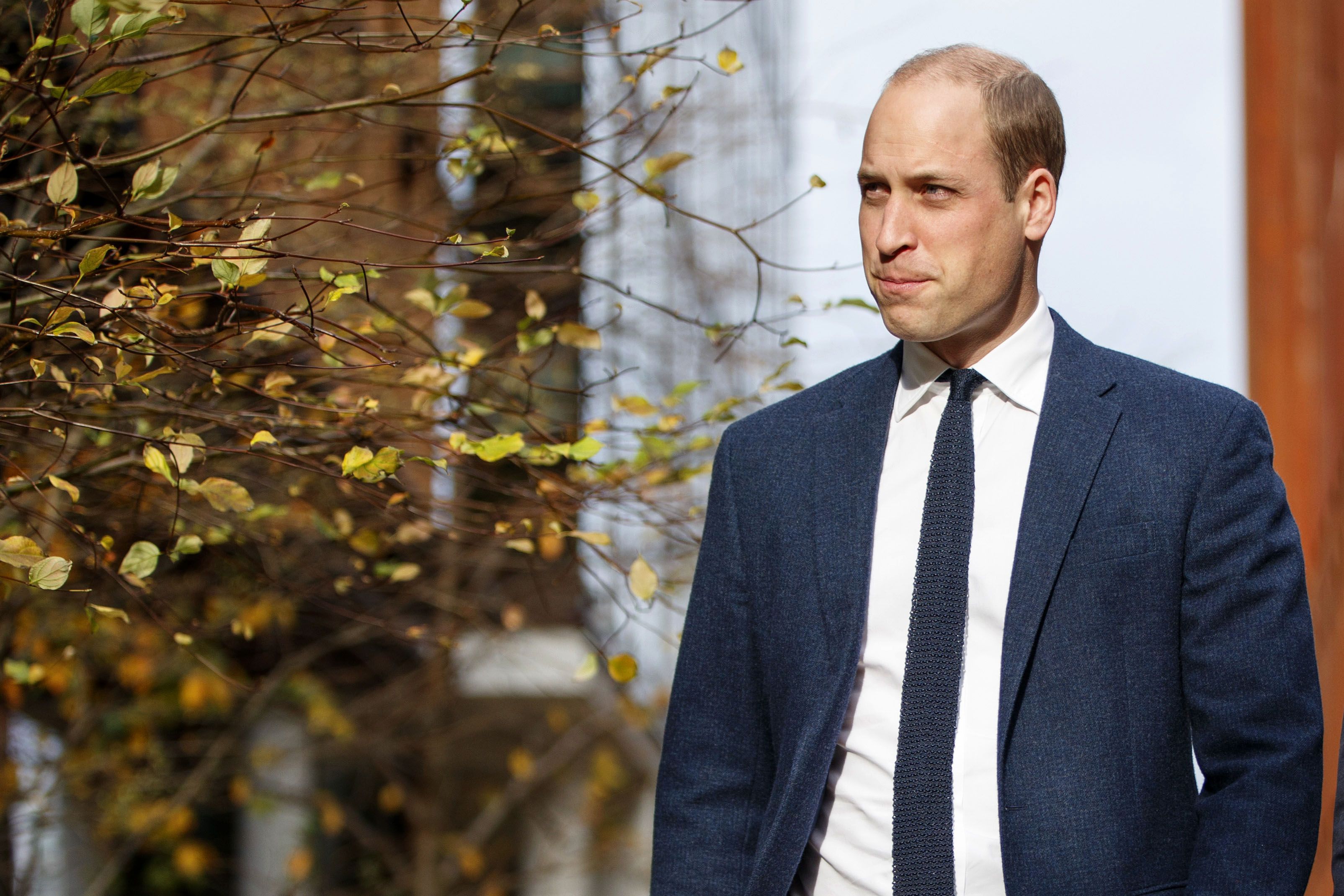 He donned a dark blue polo shirt as he rucked up one long sleeve. He sported a gold wristwatch on one hand. Williams mentioned in his caption that he received the COVID-19 jab on Tuesday.
He went on praising the NHS workers who have been working tirelessly to roll out vaccines to the public. While many fans thought it was impressive of him to take his first vaccine dose, they could not get past his fit figure. 
Those guns 😍💪

— Joeys mam 🇬🇧🏴󠁧󠁢󠁥󠁮󠁧󠁿 (@dontcomeforme_k) May 20, 2021
While the celebrated duke rolled up one sleeve to receive the jab, he also showed off his bulging biceps. Twitter users were pleased with this athletic look as they took to their timelines with lovely words.
Williams is not the only celebrity who has taken a step forward to receive the vaccine and also encouraged their fans.
On Tuesday I received my first dose of the COVID-19 vaccine.

To all those working on the vaccine rollout - thank you for everything you've done and continue to do. pic.twitter.com/8QP6ao5fEb

— The Duke and Duchess of Cambridge (@KensingtonRoyal) May 20, 2021
One tweep shared a lovestruck emoji and referred to Williams' biceps as "those guns." Another person noted that they thought he was pretty fit. More fans teased him. A third person shared that they were more interested in his biceps than the vaccine jabs.
Somebody took a hilarious turn asking if Williams was licensed to use "those guns." Another awestruck follower did not hold back their admiration as they alluded that Wiliams fit body made his wife, Kate Middleton, a "lucky lady."
Ha ha, I was just thinking he's looking pretty fit.

— Mrs Inbetween (ex Jill & Joe's Cat) (@ladymoomoo95) May 20, 2021
Throughout the replies, there were more tweets about the duke's healthy body. In the wake of Wiliams's viral vaccine photo, fitness experts shared some tips that could have helped him achieve the toned outline of his biceps and frame. 
Alex Crockford, a personal trainer, shared that Williams has always been athletic often involved in sporting activities. He added that the prince's lineup of royal duties is a possible factor that helps him burn fat.
In March 2020, during a visit to the Guinness Storehouse in Dublin, Prince Williams had a brief talk with an emergency worker where he shared some light jokes. 
He was overheard asking if the situation of the novel coronavirus was instead "hyped up." At the time, Williams and his wife, Middleton, were out together. He also joked that he and his wife were "spreading COVID-19."
Williams is not the only celebrity who has taken a step forward to receive the vaccine and also encouraged their fans. Stars like Jessica Alba, Dwayne "the rock" Johnson, Ellen DeGeneres, Mila Kunis, and Ashton Kutcher have also taken the vaccines.
The stars took to their social media platforms, all presenting images of themselves receiving the doses and giving reviews to encourage fans and the general public about getting the jabs.