Prince Harry Suffered from Mental Health Issues, but the Royals Allegedly Told Him to Play the Game
Ever since his March 2021 CBS tell-all interview, Prince Harry has been opening up further about life in the Royal Family. He recently shared more about his background in a new docuseries.
Prince Harry has co-created "The Me You Can't See" docuseries with media mogul Oprah Winfrey. In it, he opened up about how he's gotten therapy to deal with his own mental health issues.
He also shared the details of how he'd grown up in the British Royal Family. Harry advocated for people who'd been hurt by their upbringing to process the pain, or it'll end up coming out in uncontrollable ways.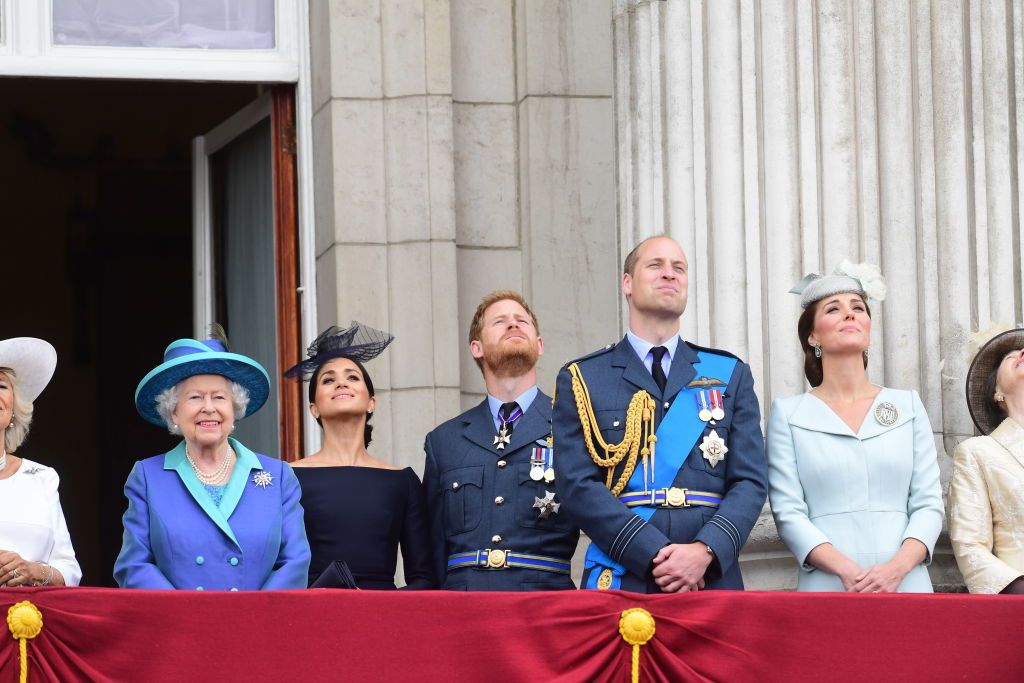 The royal also confessed that his personal mental health issues became worse after his mother, Princess Diana, passed away in August 1997. At the time, Harry was only 12 years old.
He revealed that he had to go for therapy for four years, and he wasn't in an environment where he was encouraged to talk about his experiences. Part of his healing was to get through his mother's death.
Tomorrow: UK's Prince Harry and Oprah Winfrey's mental health docuseries 'The Me You Can't See' premieres on Apple TV+ (21 May)

— AP Planner (@AP_Planner) May 20, 2021
The royal also shared how he was instructed to grin and bear it when dealing with his mental health problems. Harry elaborated further about his experience with his family, stating:
"Family members have said just play the game and your life will be easier. But I have a hell of a lot of my mum in me."
We're getting our first look at Prince Harry and Oprah Winfrey's upcoming docuseries, "The Me You Can't See." pic.twitter.com/DeXLrVsBpm

— TODAY (@TODAYshow) May 17, 2021
He described his relationship with his family as being on the outside but still stuck in it. Explaining why he was opening up so much about his life, the royal said the only way he could free himself was to tell the truth.
Prince Harry said his son's first words were "grandma" as an adorable nod to Princess Diana.
Things were so bad that in his late 20s, he endured "panic attacks [and] severe anxiety" while performing royal duties. He was in a flight or fight mode during that period that he described as a nightmare.
When it comes to mental health, we all have a story to share. In the US alone, 1 in 5 people suffer from some form of mental illness. & on any given day, YOU may not feel 100%. Which is why Prince Harry and I have partnered together for #TheMeYouCantSee: https://t.co/Hmd7mnJwYy

— Oprah Winfrey (@Oprah) May 17, 2021
His mother's death occurred while paparazzi were hounding her in Paris. Harry likened his situation with that of his late mother's because he and his wife, Duchess Meghan, were also harassed by the media.
In March 2021, he told Winfrey (in his tell-all CBS interview) that he was scared of history repeating itself concerning the scrutiny he faced. He ended up stepping down from royal duties in January 2020.
Prince Harry Says One of Son Archie's First Words Was 'Grandma': 'My Mom Would Be Incredibly Proud of Me'​ https://t.co/Crbw2bDeYK

— People (@people) May 21, 2021
Meghan also shared about her own mental health struggles during the Winfrey interview. She also accused some Royal Family members of being racist to her when she was pregnant with Archie, 2.
One good thing that has come out of the Sussex household is how little Archie has honored his late grandmother. Harry said his son's first words were "grandma" as an adorable nod to Princess Diana.