Chris Brown's Mom Joyce Hawkins Shares a Close-up Selfie Featuring Her Wavy Hair in a Red Bandana
Chris Brown's mom, Joyce Hawkins, flaunted her flawless skin, beautiful eyes, and hair in a recent close-up selfie shared on Instagram. Just a few months ago, Hawkins' youthful looks were the subject of social media controversy.
Joyce Hawkins is famously known for being the mother of one of the biggest entertainers in Hollywood, Chris Brown. However, over the years, she has gained her own following and has been increasing her social media presence.
She regularly updates her fans on her Instagram, where she posts selfies, outfits, and outings. Hawkins also uses her account to engage with her followers. In a post shared on Thursday, May 20, she expressed her good wishes with a stunning selfie.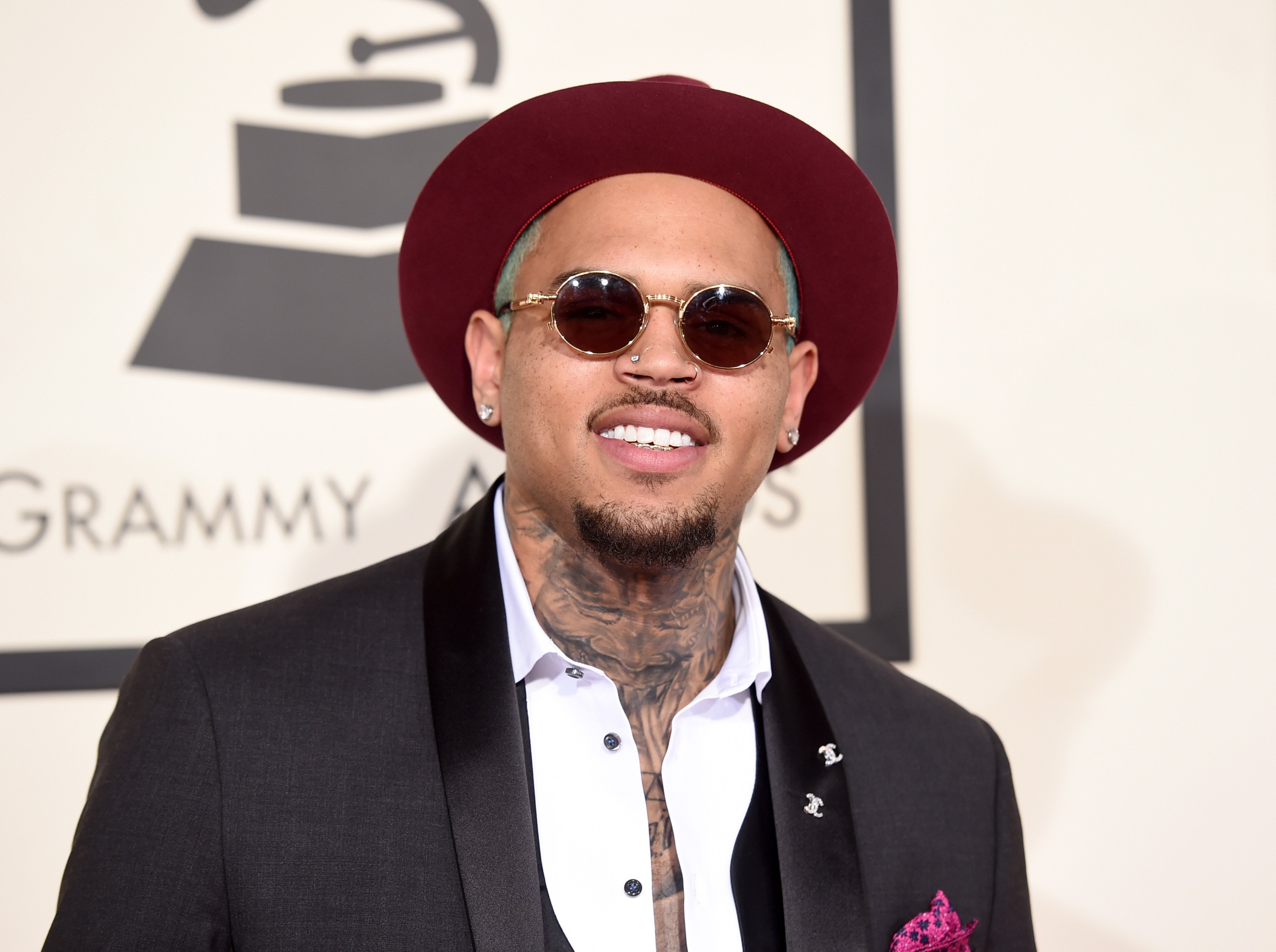 While sitting in a car with her seatbelt strapped, Hawkins took a close-up selfie that showed off her face's flawless features. The proud mother of the "No Guidance" hitmaker looked youthful while sporting a solemn facial expression. She wrote:
"ITS THURSDAY!!!! I HOPE YOUR DAY IS FILLED WITH HAPPINESS!!"
The selfie was sure to brighten her fans' day as she looked phenomenal, flaunting her smooth, radiant skin, mesmerizing green eyes, long flirty lashes, and perfectly arched brows. She was the epitome of ageless beauty.
Hawkins also showed off her expensive style with a colorful Louis Vuitton bandana wrapped around her head while allowing her luscious wavy golden-brown tresses to flow effortlessly down the sides of her face. 
While this latest selfie was undoubtedly exquisite, it's not the first time that Hawkins has shared a similar photo. However, in previous times, her selfies attracted the wrong kind of attention from observant fans.
Last September, she was the topic of social media controversy after sharing a photo in which she looked unrecognizable. As a celebrity, there are so many old pics of her on the web, and fans were quick to spot the difference. 
While Hawkins never commented on her shocking transformation, fans concluded that her new face resulted from major cosmetic surgery. Some fans even created side-by-side before and after photos to show the comparison. 
Hawkins later found herself in the middle of another investigation after allegedly posting a photoshopped throwback pic of herself and her son. It wasn't long before fans dug up the original photo and pointed out the editing fail.
Despite the accusations, Hawkins has remained unbothered and continues to live her best life. After all, she has witnessed her own son, Brown, deal with internet criticism at various points in his life.
Back in July 2019, the "Deuces" singer received major backlash for a lyric in his song, "Need A Stack," where he admitted that he is sexually attracted to women with "nice" hair. Fans accused him of being colorist and disrespectful to Black women.
Hawkins came to her son's defense by expressing that it was not a big deal. The doting mom has always stood by Brown's side, even after his 2009 domestic violence incident with his then-girlfriend, Rihanna.
Not only does Hawkins play a supportive role in the "Look At Me Now" singer's life, but she has also taken on another role as grandmother to his two kids, Royalty, and Aeko Brown.