Pink Steals the Show with Daughter Willow, 9, during Acrobatic Performance at the 2021 BMAs
Pink and her daughter Willow stole the spotlight at the recently-concluded 2021 Billboard Music Awards with an electric and emotional acrobatic performance that stunned fans.
In what can only be described as a historical moment, Pink and her daughter Willow made jaws drop with a stunning performance at the 2021 Billboard Music Awards, which took place yesterday, May 23.
Pink took to the stage to perform a medley of her greatest songs and kicked off the show with a rendition of her hit tune, "Cover Me With Sunshine," featuring the talented 9-year-old. Pink and Willow wrote the song earlier this year.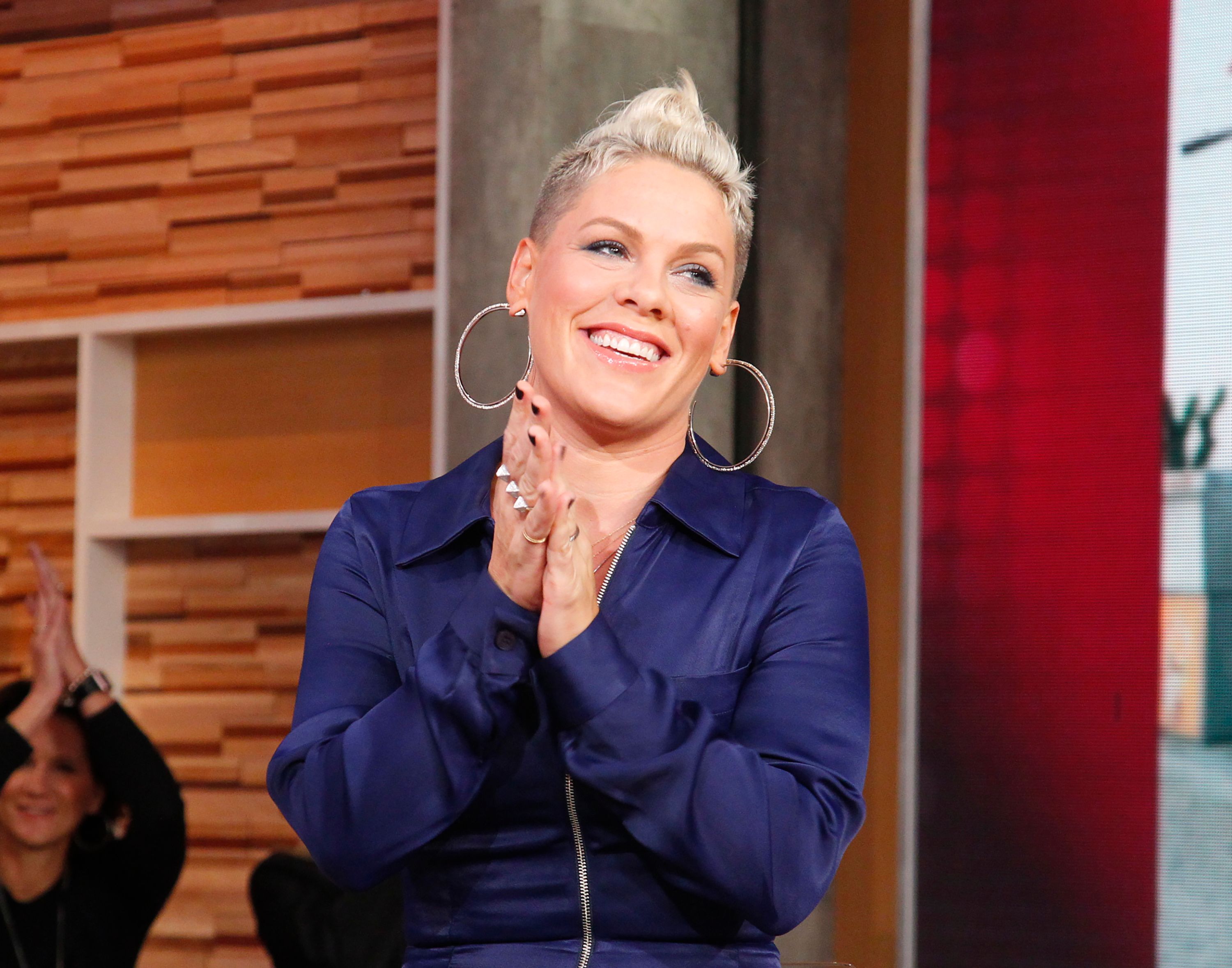 The mother-daughter duo performed an acrobatic dance routine which showed them hanging from ropes and moving in front of a full moon backdrop. After the dramatic and electric duet, the pair shared an emotional moment.
The three-time Grammy Award winner was announced as the recipient of the Billboard Icon Award earlier this month.
Pink high-fived her mini, undoubtedly proud of her talent before they shared a sweet hug on stage. The thrilled pre-teen jumped for joy as the crowd cheered on, screaming and clapping.
After Willow left the stage, her mother took charge, performing her other songs like "All I Know So Far," " So What," and "Just like A Pill." Pink donned a black tulle dress and styled her blonde hair in a bod mohawk.
what an unforgettable moment between mother and daughter 💞 #BBMAs @Pink pic.twitter.com/zeiWCXrVia

— Billboard Music Awards (@BBMAs) May 24, 2021
The three-time Grammy Award winner was announced as the recipient of the Billboard Icon Award earlier this month. The 41-year-old, who is the youngest winner of the accolade, celebrated the milestone with a statement.
Pink revealed that she had always dreamed of sharing her music with the world since she was little. However, taking home the Billboard Icon Award wasn't something she ever even fathomed.
Since its inception, the prestigious award has gone to Jennifer Lopez, Cher, Garth Brooks, and Mariah Carey. Pink shares daughter Willow and son Jameson with her husband of 15 years, Carey Hart.
In a recent interview with ET, the couple discussed how being parents positively influenced their marriage. Pink and Hart, a former motocross racer, shared that having children made them grow faster and prioritize their relationship.