Fantasia's Husband Kendall Taylor Shares a Message after Welcoming Their Daughter Keziah
Kendall Taylor paid the most heartwarming tribute to his beautiful wife and singer Fantasia Barrino after welcoming their daughter, Keziah London Taylor. 
Congratulations are in order for singer Fantasia Barrino and her husband Kendall Taylor after they welcomed their first child as a couple, daughter Keziah London Taylor, on Sunday. 
Barrino, who revealed the sex of her baby in January and suffered pregnancy complications last month, delivered her daughter safely and her husband could not be more proud.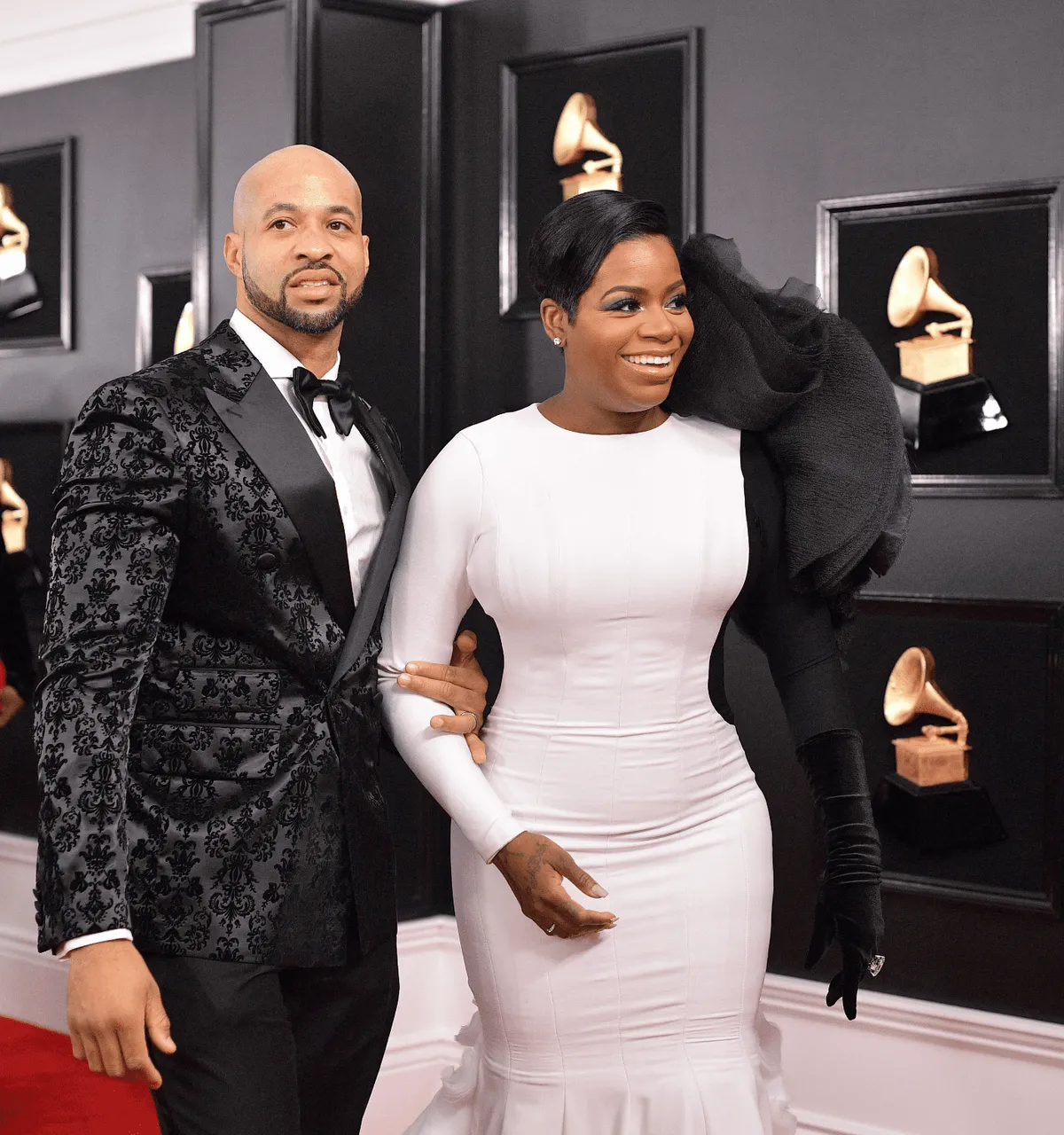 Taylor took to his Instagram page on Sunday to pay a glowing tribute to his lovely wife. He shared a beautiful photo of her clad in a sheer white dress, holding her fully-grown baby bump. 
In the post's caption, he wrote that he experienced something that changed his personal definition of a Black woman that day. The proud husband and father added:
"To observe my Queen @tasiasword bring my little Angel @keziahlondontaylor into this world elevated my understanding and sense of pride, respect..."
Taylor prayed for God to empower him to lead and protect his wife and their children with the highest level of wisdom, power, and discipline. Finally, he ended his caption by wishing his newborn daughter a happy birthday. 
Baby Keziah made her first post on the social media network on Sunday.
Barrino also shared a stunning photo that showed her clad in an animal print slit dress, cradling her baby bump while posing in front of a big elephant on the field. 
In the post's caption, the proud mom said she chose to surround Keziah with an elephant because it represents patience, strength, power, and remembrance. 
She said those qualities are part of many that Keziah has brought into her family's lives and the world. The "I Believe" crooner further wrote:
"We were patient waiting on you to enter this world, and we will always remember the strength that it took for me and @salute1st to create..."
Like her husband, Barrino also ended her caption by wishing their newborn daughter a happy birthday, praying that God keeps and covers her for the rest of her days. 
The couple, who tied the knot in 2015 after dating for just three weeks, have also opened an Instagram account for their newborn daughter. Baby Keziah made her first post on the social media network on Sunday. 
Accompanying the post was the picture of a street sign with the name "Keziah" written on it. The post was captioned, "Guess who's Here." 
Keziah's arrival marks another beautiful moment for Taylor and Barrino who have shared many happy memories with each other and with fans on social media and in their outings. Those fans will now be waiting to see Keziah's first snaps.