Notorious B.I.G.'s Son CJ Poses in Black & White Hoodies on Dad's 49th Heavenly Birthday
Notorious B.I.G.'s grown son, CJ Wallace, put up some posts on social media that showed him launching outfits from Mitchell and Ness to celebrate his late dad's 49th birthday.
Hip Hop heir CJ Wallace celebrated his dad, Notorious B.I.G.'s 49th posthumous birthday in grand style as he launched some fashion pieces in collaboration with Mitchell and Ness.
The photos shared on Instagram showed CJ looking like the spitting image of the late rapper. He posed outdoors, sitting on rocks as he donned a white "Be Noble" hoodie over his jeans.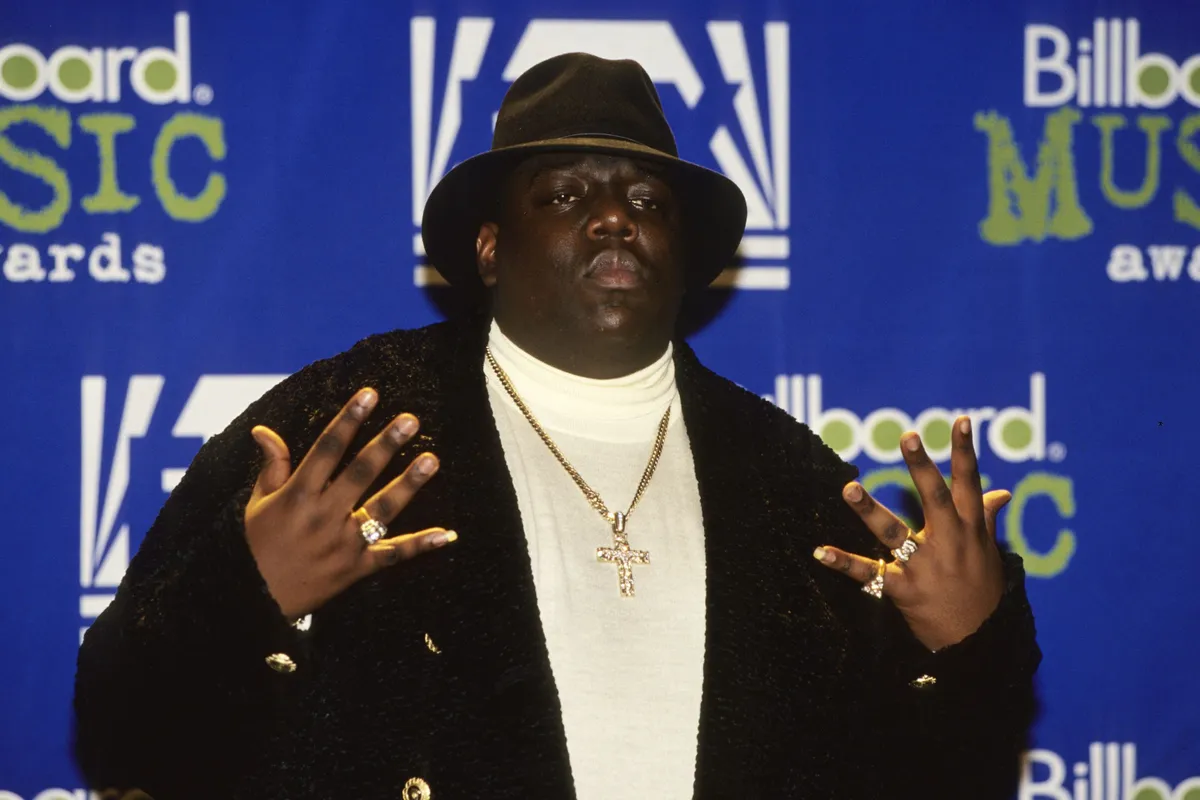 The young adult styled his hair in cornrows while complementing his immaculate white hoodie with a pair of white sneakers. He peered at the camera channeling B.I.G.'s signature brooding look. 
In another of his posts, he took to the streets in a black hoodie with the "Frank White" logo emblazoned on it. Frank White was B.I.G.'s alter ego. CJ wrote in his post:
"Happy Earth Strong BIG🤎."
CJ, who B.I.G. (real name Christopher Wallace) welcomed with singer Faith Evans, grew up in awe of his late dad's legacy, and as he grew older, part of his dreams was to carry on the rapper's music legacy.
The 24-year-old is also very much into entrepreneurship through his Think BIG brand. 
Outside music, CJ is passionate about social justice. He and his friend Willie Mack founded the Think BIG initiative in 2018, and they use their platform to advocate for the global legalization of cannabis and criminal justice reforms. 
He also released a single, which is a reimagination of B.I.G.'s 1994 hit track, "Big Poppa," which earned him a Grammy Award for best rap solo performance.
He is also an actor, and played B.I.G as a boy in 2009's "Notorious." CJ is way into his early twenties, but he was only five months old when his father was murdered.
For years, he saw the music industry as a challenger because, according to him, he did not want to tamper with his father's rap legacy. 
These days, CJ seems to have moved past his fears and is beginning to bring his sound closer to fans. As a teenager, he made waves with several freestyles. The 24-year-old is also very much into entrepreneurship through his Think BIG brand.