Gabby Sidibe Dons an African-Print Skirt While Visiting the Broad Museum in a New Photo
Gabby Sidibe channeled her African roots in a recent Instagram Story. The "Precious" actress, who is the daughter of an American mom and Senegalese dad, donned an African-print skirt while visiting the Broad Museum.
Gabourey Sidibe is living her best life in a recent snap shared on her Instagram Story. She and her fiancé, Brandon Frankel, are always on a fun adventure and love sharing their activities on social media.
In a recent photo, shared by Frankel and reposted by Sidibe, the "Precious" actress was captured posing at the Broad Museum, while rocking a fashionable outfit fit for the occasion.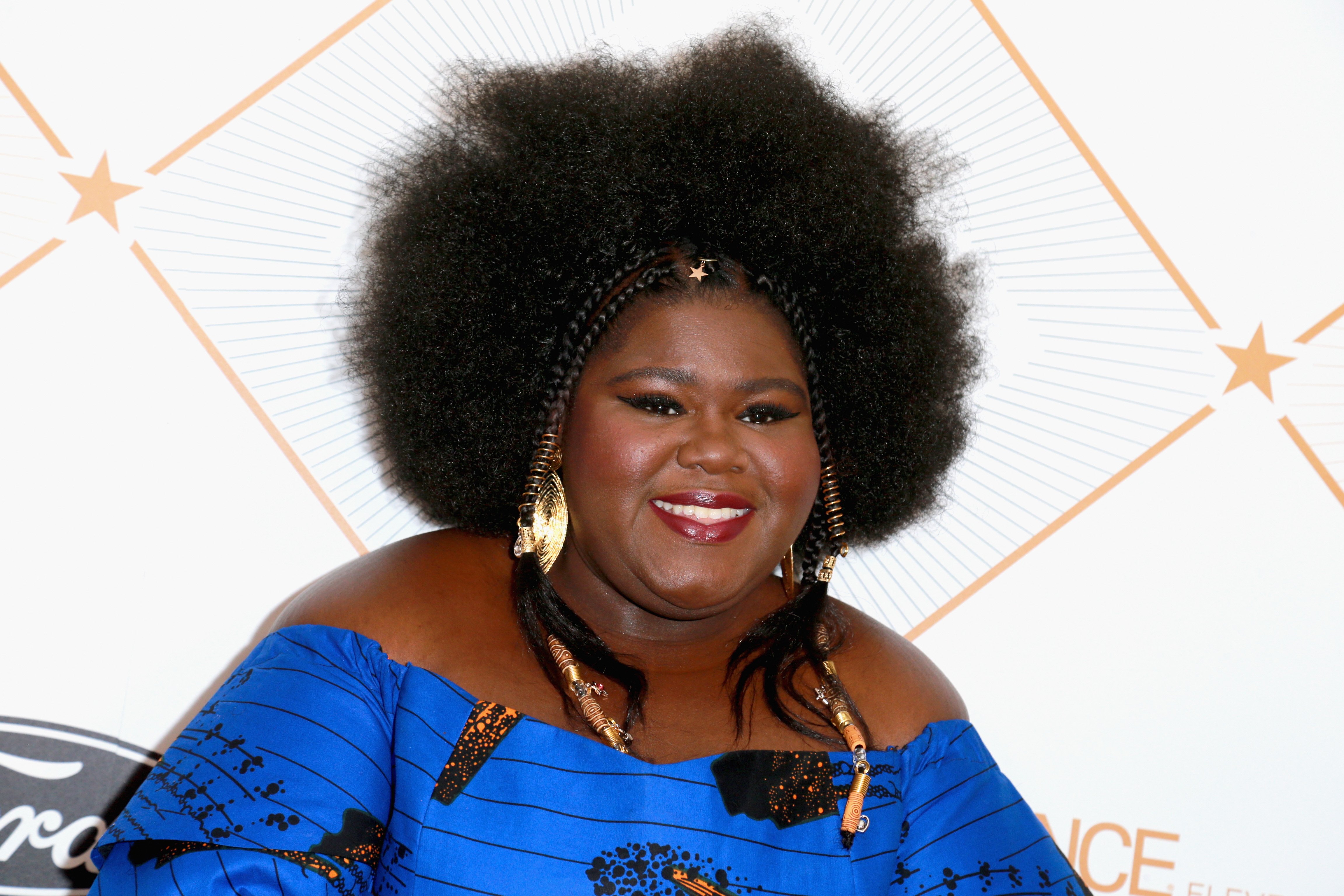 Sidibe looked stylish in a knee-length green and orange African-print skirt which she paired with an orange off-the-shoulder top and camel sandals. The actress kept it safe with a blue facemask while her curly hair was styled in a middle part.
The photo also showed the "American Horror Story" star's comedic side as she was captured mimicking a human-like figure on the painting behind her. "I insisted," she wrote.
This is not the first time that Sidibe has worn African-print clothing. However, it does perhaps give a glimpse of her roots as the daughter of an American woman and an African man from Senegal.
Sidibe revealed that not only did she struggle with her mental health, but she also developed an eating disorder.
In an interview with NPR, Sidibe revealed that her mother, Alice Tan Ridley, married her father to help him get a green card, then fell in love after. Unfortunately, the marriage ended when Ridley found out about her husband's infidelity.
In the same 2017 interview, Sidibe opened about a dark past filled with anxiety and depression. Between her parents' divorce and bullying over her weight, Sidibe's struggles with mental health issues were often swept under the rug.
The 38-year-old recalls crying for hours as a young girl but never receiving any help or acknowledgment from the adults around her, who told her she was just too sensitive.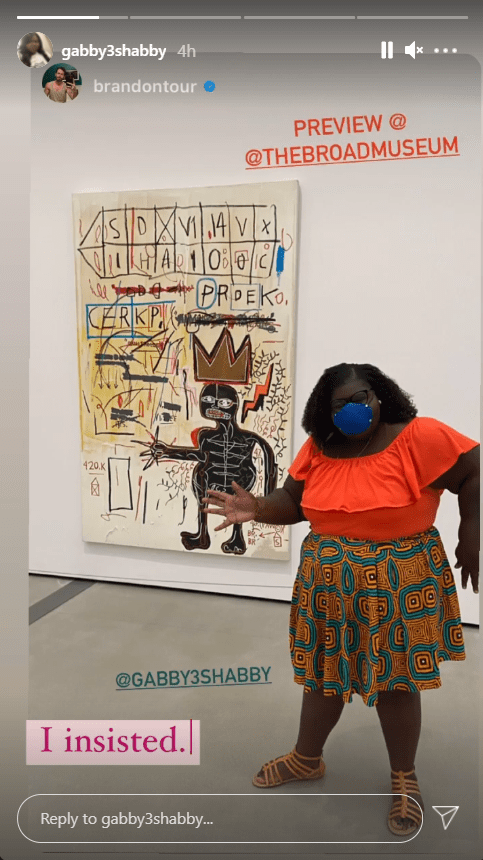 Earlier this year, Sidibe revealed that not only did she struggle with her mental health, but she also developed an eating disorder. She told ET that bulimia became her self-defense mechanism but it also made her feel worse. She added:
"Being depressed is one thing. If you add an eating disorder to that, that's a whole other monster that you have to fight."
The Sidibe fans see today is not the same person she was before. She took several steps to regain her mental and physical health, including weight-loss surgery in 2016. In 2017, she admitted to Refinery29 that it was an ongoing battle. 
Sidibe's mantra is that "confidence is like makeup. You have to put it on every day for it to be useful." That confidence has been evident in her work as she continues to push the boundaries as a beautiful Black woman in the film industry.