Mom of 3 Recalls Viral Moment Where She Caught a Ball at a Baseball Game with a Baby in Her Arm
Tiffany Goodwin recalled the moment she went viral during a recent interview. The mom was photographed catching a foul ball while cradling her son during a minor league baseball game. 
A decade has passed since the world first saw that multitasking moms occupied all the necessary spheres. In 2011, the pic of Tiffany Goodwin catching a foul ball while holding her son became a global sensation.
"I was flabbergasted. I was shocked and pleasantly surprised," the mother of three told "TODAY." People are more accustomed to fathers going for foul balls, so she thinks the picture drew such a strong reaction.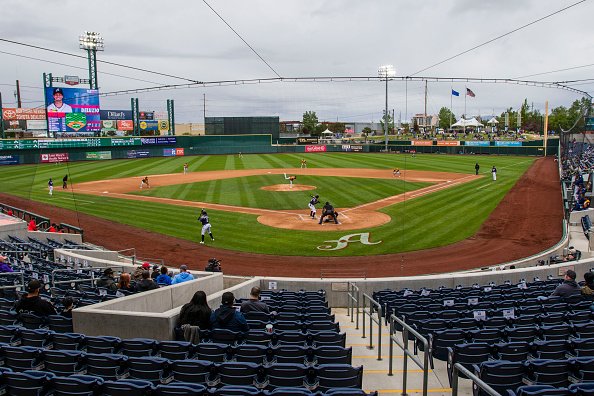 The photo also depicted her son, Jerry, wearing a cranial helmet, which shifted his skull plates and made his brain grow. According to Goodwin, the helmet in the image was excellent.
"I was really glad that that picture was taken with him wearing his helmet because it really brought awareness to cranial helmets," Goodwin explained. Some people hadn't heard of it, she noted.
According to Goodwin, she received backlash at the time for putting a helmet on a child, not realizing that it's for shaping the child's skull plates and not to catch balls. She pointed out that the helmet was useful.
But Michelle didn't dive out of the way. In fact, she caught the foul ball.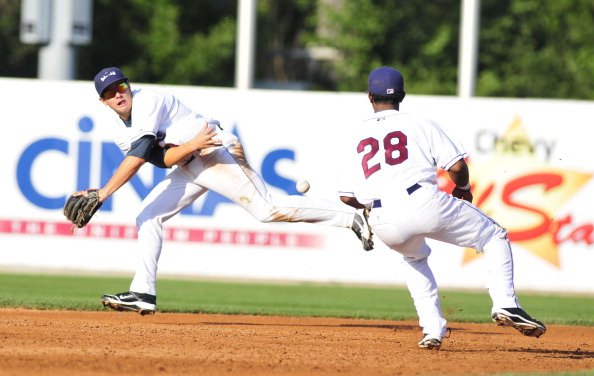 Goodwin, who said that her then-husband Allen has the ball, also shared that Jerry is doing well at age ten. The doting mother described him as a "typical, rambunctious, free-spirited" boy.
Goodwin now lives with her family near the Edwards Air Force Base in Rosamond, California. During the time of the incident, she lived in Fredericksburg, Virginia, with her family.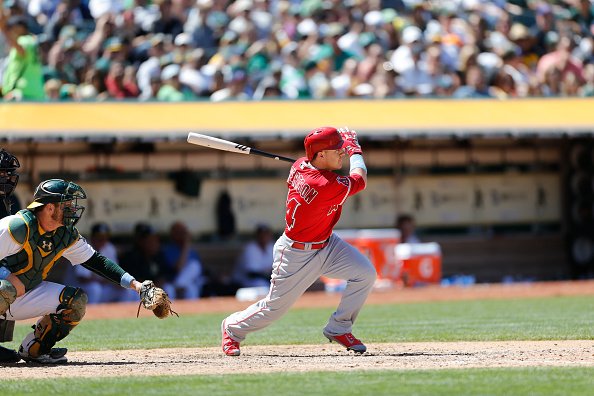 Meanwhile, like Goodwin, another mother named Michelle from Gilroy, California, also stole the Father's Day spotlight in 2015 when she held her baby in one arm and caught a foul ball in the other. 
While Michelle watched the Oakland A's with her baby, Daniel Robertson, the Anaheim Angels' outfielder, screamed at her and her child. But Michelle didn't dive out of the way. In fact, she caught the foul ball.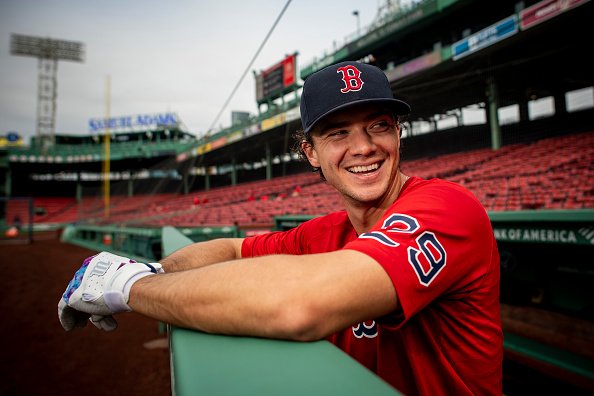 Meanwhile, a foul ball by Bobby Dalbec whistled through the right-field corner with two outs in the frame, which sent Victor Reyes scurrying for Pesky's Pole. The attempt by Reyes to end the inning was unsuccessful.
Clearly confused, a front-row fan looked in the jacket she was holding and was amazed to find Dalbec's foul ball, which seemed destined to land on the fan's son. Reyes himself could not help but smile.
In related news, baseball star Alex Rodriguez said he's opening a new chapter in his life after he and his ex-fiancée Jennifer Lopez announced their separation a month ago.