Yvonne McGuinness Stole Cillian Murphy's Heart — Learn More about the 'Peaky Blinders' Star's Family
"Peaky Blinders" star Cillian Murphy has been married to artist Yvonne McGuinness for nearly two decades. He once admitted having a child made him a better person.
For Cillian Murphy, 1996 was life-changing. Apart from auditioning and being cast for his first acting role – "Disco Pigs," a play later adapted to the big screen – he met his future wife, Yvonne McGuinness. 
According to Murphy, who said McGuinness went on tour with him in the 90s, that was an "important period" in his life as the people he met during that time are still his friends.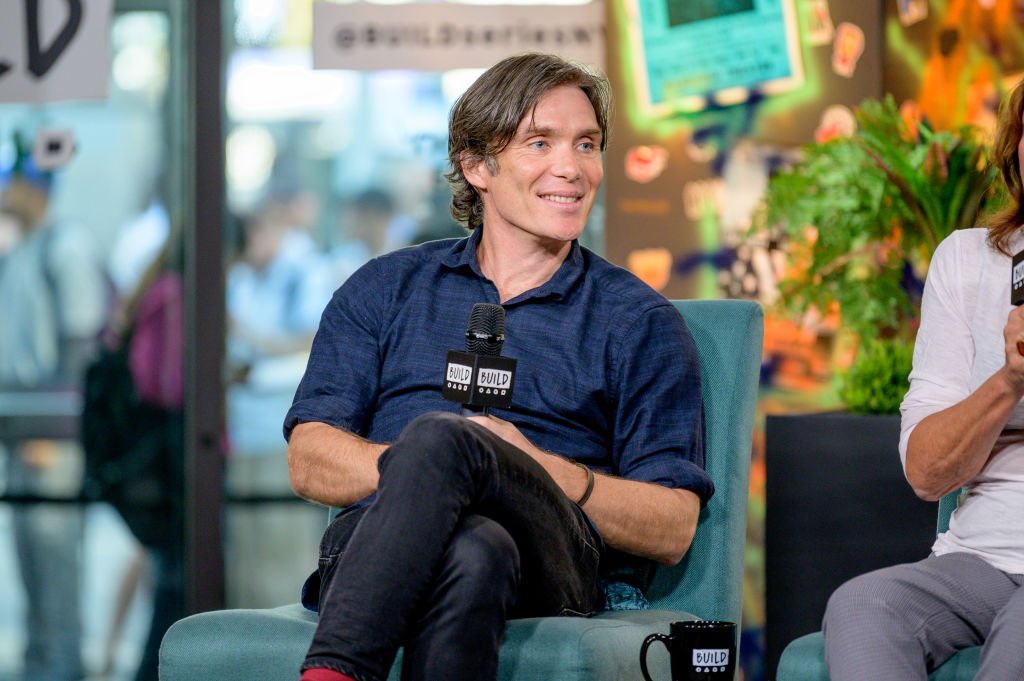 MEETING YVONNE MCGUINNESS
At the time, he was a struggling actor trying to make a name for himself in the entertainment industry, and his career and relationship with McGuinness became priorities.
As described on McGuinness' website, she is an artist working on film, sculptural and textile elements, sound, and writing with "an interest in embodied experience of place and belonging."
Public Art Workshop with Rush ICA and artist Yvonne Mcguinness @Fingalcoco #ourcouncilday #mobilemonuments 1916/2016 pic.twitter.com/9BOIp3GspX

— Fingal Arts (@fingalarts) March 2, 2016
In 2003, she graduated from the Royal College of Art in London with a Master's degree. The following year, and after dating for nearly ten years, McGuinness and Murphy tied the knot.
The ceremony took place at her father's Domaine de Notre Dame des Agnes vineyard in Provence, southeastern France. McGuinness' dad has owned the property since 1990, and her uncle, Jim, is a member of parliament for Fianna Fail in County Carlow.
MOVING TO IRELAND
Cillian Murphy and Yvonne McGuinness prefer to live their lives away from the spotlight, so much so that they don't live in Los Angeles or New York, where most artists are located.
Instead, they spent years in London, England, before moving back to Ireland, their homeland. He once admitted he loved living in London in his 20s and 30s but eventually began wondering, "is this it?"
The family decided to return to Ireland because they wanted their two sons, Malachi and Aran (born in 2005 and 2007, respectively), to be closer to their grandparents.
Murphy also said he and his wife wanted them to be Irish. The boys picked up the accents reasonably quickly, and the actor admitted they sound like "this rakish west Brit," which would "hopefully" get them a lot of girls.
Speaking of kids, Cillian Murphy once said the best part of being a father was that it made him a better human being more aware of what's really important in life. The downside, though, was the lack of sleep. 
[Murphy] never wanted to see his name over the title of a movie.
Director Anthony Byrne and Cillian Murphy behind the scenes on #PeakyBlinders series 6.
 
📷 Anthony Byrne pic.twitter.com/pOtwxBdGSj

— Peaky Blinders (@ThePeakyBlinder) May 21, 2021
LIVING WITH AN ACTOR
Murphy once revealed it takes him some time to slip out of character when he's back home, and Yvonne McGuinness can tell it. She can see a "marked difference" in her husband during different films. Murphy said: 
"When I come home in the evening, I do switch off and put the bins out, but it seeps in there by osmosis. I'm sure I've been an [expletive]."
He pointed out that living with an actor was difficult and said that although entertainers take things seriously and do their best, being home with their families was their "reality."
#CillianMurphy in #AQuietPlace2

That's it. That's the tweet 😍 pic.twitter.com/lAzwCsPLfc

— BINGED (@Binged_) May 19, 2021
For Murphy, living everyday life is paramount for actors. He added that they are supposed to play real people, so living like a regular person "seems essential." 
The "Peaky Blinders" actor, who said the less people know about an actor, the more convincing they are while doing their jobs, takes the bus, goes shopping, and does other regular activities.
Murphy is definitely a "throwback of an actor," as GQ described him, especially because he's not on social media and prefers shaking his fans' hands and talking to them rather than taking photos. 
He admitted he never wanted to see his name over the title of a movie. However, "Peaky Blinders" made him a star as the show is a phenomenon in the UK and one of the most-watched on Netflix everywhere else.
At the moment, Yvonne McGuinness' husband is expected to appear in "A Quiet Place II" later this year. He will also reprise Tommy Shelby in "Peaky Blinders."