Shaunie O'Neal Is a Proud Mom as She Celebrates Son Shaqir's HS Graduation with Family
With a bright future ahead of him stemming from a successful legacy behind him, Shaunie O'Neal's son Shaqir is walking tall into college, basketball in hand. 
"Basketball Wives" reality star Shaunie O'Neal commemorated her son Shaqir's high school graduation with fellow relatives. The proud mother took to Instagram, sharing pictures to memorialize the special day. 
Shaunie made one post on the social media platform with a sweet tribute for her son. She also remembered to share a touching Instagram story as well, expressing her pride.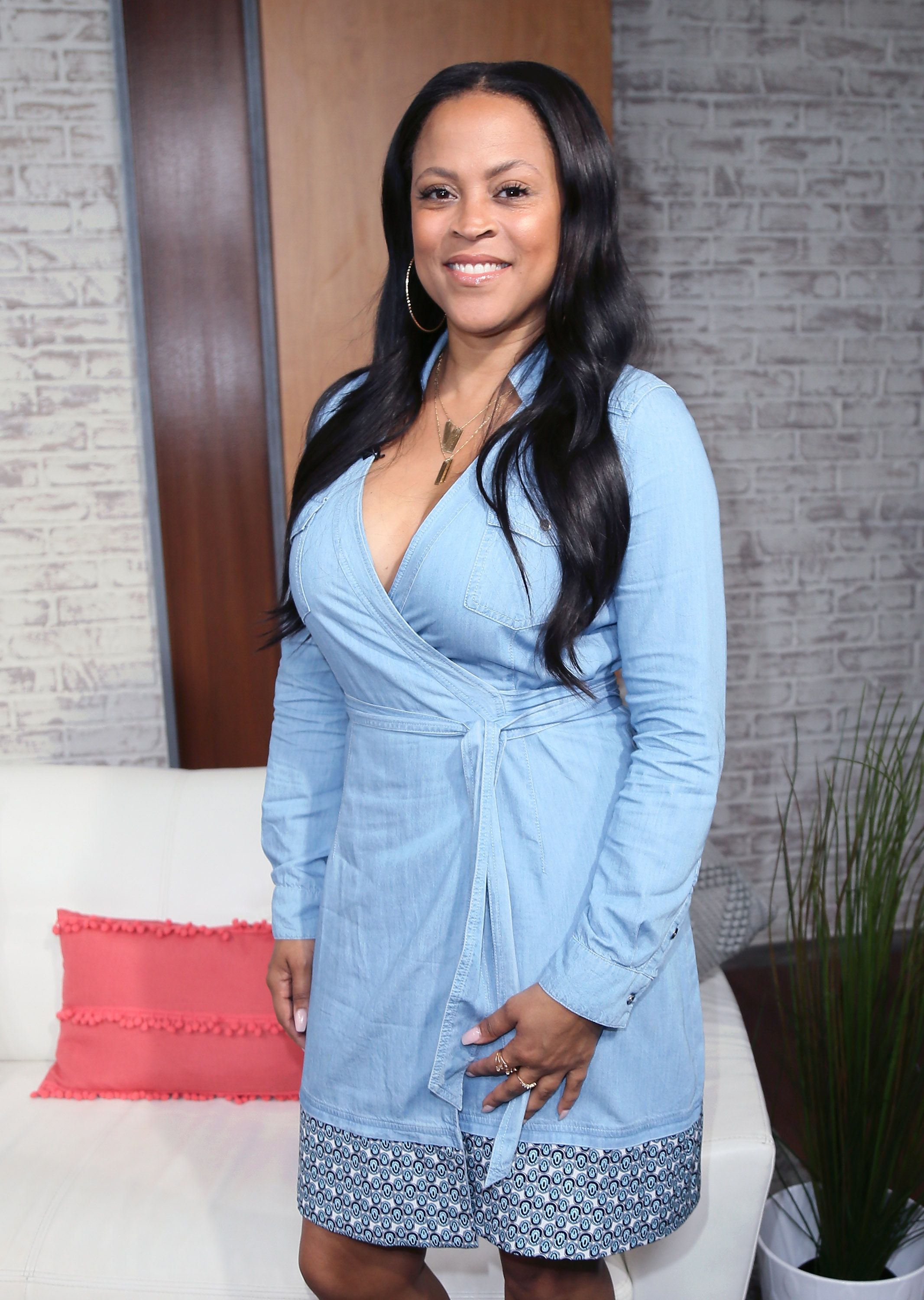 CELEBRATING WITH THE FAMILY
In the post's first picture, Shaunie stood with her son, who is much taller than her, dressed in a bright blue robe, both of them smiling widely for the camera. Taking to the caption, she wrote: 
"Congratulations again to my baby boy @shaqironeall ! High school completed, up next Texas Southern University!!!❤️."
This was followed by a picture of them with the rest of their family standing together with their arms around each other.  Shaqir appeared proud of himself, grinning brightly and sticking his chest out. 
TIME TO TAKE ON THE WORLD
The third part of the post showed the young man receiving his high school diploma. His name was announced to whooping and applause as he went up onto the stage to receive it. 
During their marriage, Shaquille cheated on Shaunie several times.
In the story she shared, Shaunie included a shot of her son holding his diploma. She expressed her pride and wished him a happy graduation.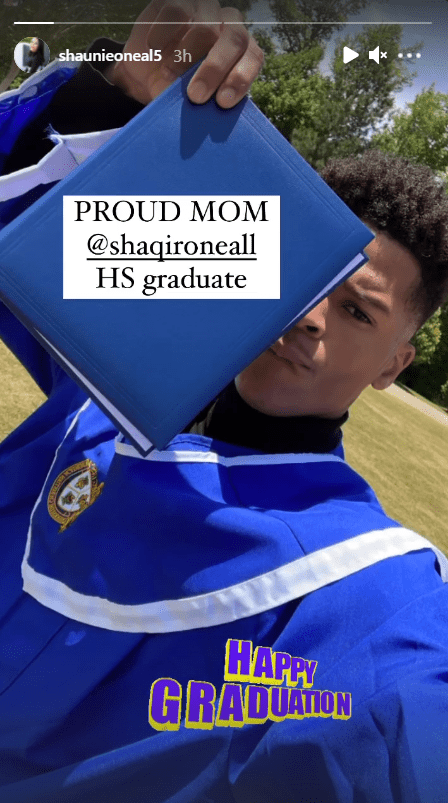 KEEPING IT IN THE FAMILY
Following high school, Shaqir will be following in his father, former pro-basketball player Shaquille O'Neal's footsteps. Taking on college basketball, he will be playing next season at Texas Southern. 
With talent in the blood, the young man found his way to this position via his basketball performance in high school. Among other achievements, he was ranked a three-star player in his 2021 high school class. 
PARENTS' RULES
During their marriage, Shaquille cheated on Shaunie several times, which is considered a norm for basketball players. Probably, for this reason, Shaq isn't really on board with his daughters dating basketball players. However, Shaunie isn't averse to the idea, stating: 
"I don't like to put them all in a bubble you know what I mean like every NBA player every athlete is a certain kind of way."
Although they had their problems in their past, Shaunie and Shaq are good friends now, his ex-wife even pushing him to get a girlfriend. 
Shaunie has claimed that she and Shaq have a wonderful co-parenting relationship. She believes in this so much that she opted to have her ex-husband join in on writing a book about it. 
Originally, she was meant to write about her life after leaving her marriage. However, after more consideration, she chose to write about co-parenting instead.