Lionel Richie's Daughter Sofia Shows Their Resemblance in a Photo from Their Date
American model and socialite Sofia Richie shared a sweet selfie with her father, legendary singer Lionel Richie. Check out the father-daughter duo's heartwarming picture.
Sofia Richie recently spent precious time with her father, Lionel Richie, one of the most prominent figures in the music industry. The model updated her fans with a selfie on her Instagram Story.
The photo showed Sofia dressed in a classic white buttoned-down shirt while the "American Idol" judge sported a stylish black leather jacket and shirt.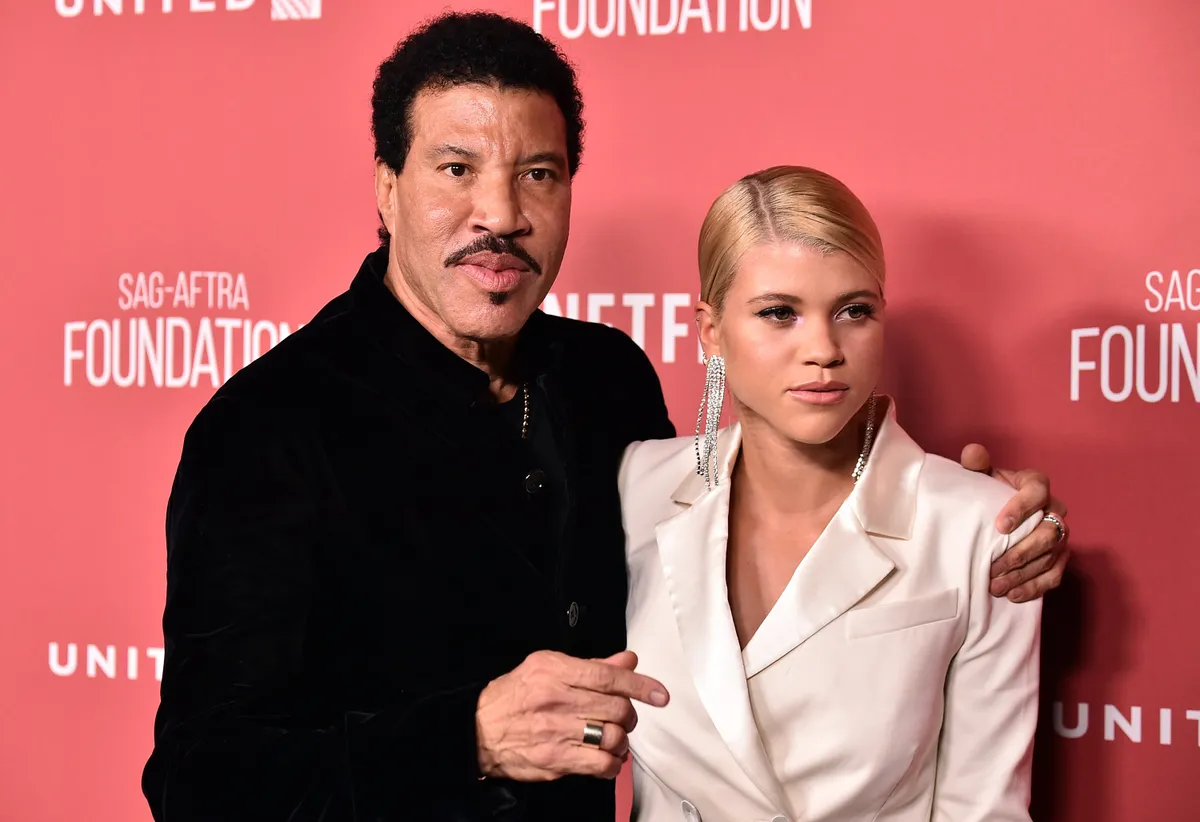 Lionel's look-alike daughter paired her elegant look with hoop earrings, while her father added a thin necklace to his youthful outfit. He flashed a peace sign while his daughter softly smiled at the camera. 
The social media star, 22, who recently made headlines for wearing a recycled lavender-purple bikini, gushed about the 71-year-old Grammy-winning musician. She wrote: 
"Forever my fav date @lionelrichie."
Sofia is Lionel's youngest daughter with his ex-wife, fashion designer Diane Alexander. The former couple also shares 26-year-old son Miles. The acclaimed singer also has an adopted daughter, Nicole, 39. 
A source reportedly said Lionel couldn't be happier for the two lovebirds.
Lionel's marriage to Alexander, which lasted from 1995 to 2004, was his second. The former Commodores band member was married to Brenda Harvey first from 1975 to 1993.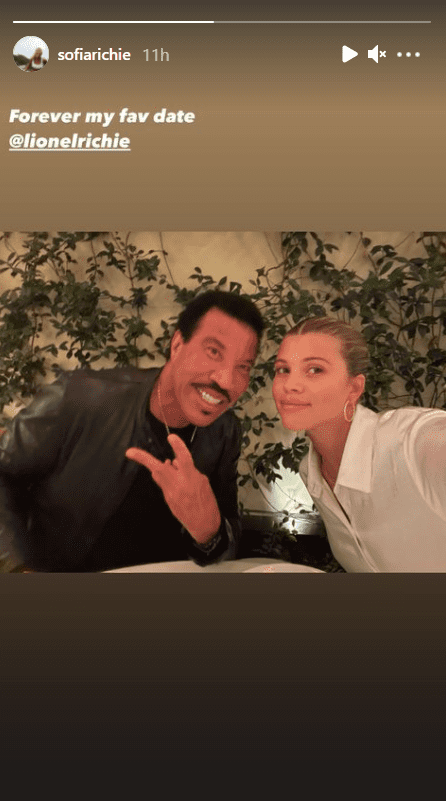 After his failed marriages, Lionel found love with lifestyle blogger Lisa Parigi, who he began dating in 2014. Despite the couple's age difference, fans are happy for the music superstar's thriving relationship. 
Just as fans approved of Lionel's love life, he also recently expressed approval of Sofia dating Elliot Grainge, the son of Universal Music Group CEO Sir Lucian Grainge.
A source reportedly said the "Hello" singer couldn't be happier for the two lovebirds. Sir Lucian and Lionel have been longtime friends since the singer released albums under UMG's label. 
Although Sofia announced her relationship with Elliot on Instagram recently, the happy couple has been dating for quite some time. Both also shared similar social circles. 
According to the source, Elliott studied business and has launched his own record label. His father may be a wealthy man, but he does not like to depend on the former's fortune, the source added.
Before Elliot, Sofia dated "Keeping Up With the Kardashians" star Scott Disick for three years. Following their breakup last year, Disick began dating 19-year-old Amelia Gray Hamlin.