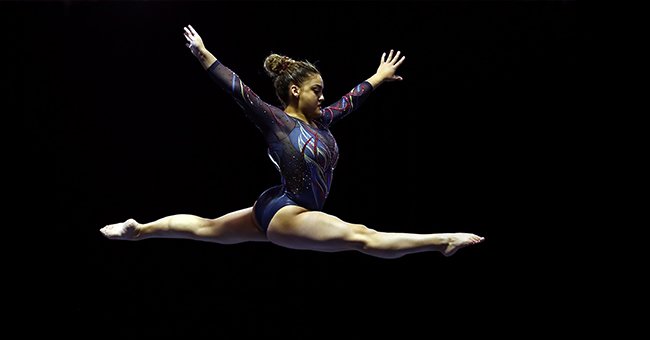 Getty Images
Who Is Olympian Laurie Hernandez? — Here's a Glimpse inside Her Career & Personal Life
Laurie Hernandez is a young and talented gymnast with several medals to show for it. However, there is more to her than just gymnastics.
Laurie Hernandez is an American artistic gymnast. She is famous for competing as a member of the U.S. women's gymnastics team at the 2016 Summer Olympics during her debut as a senior gymnast.
Her love for the sport is second to none as she constantly shows off her skills to her lovely fans and followers on her Instagram page. Hernandez is often seen training, and her posts are a testament to it.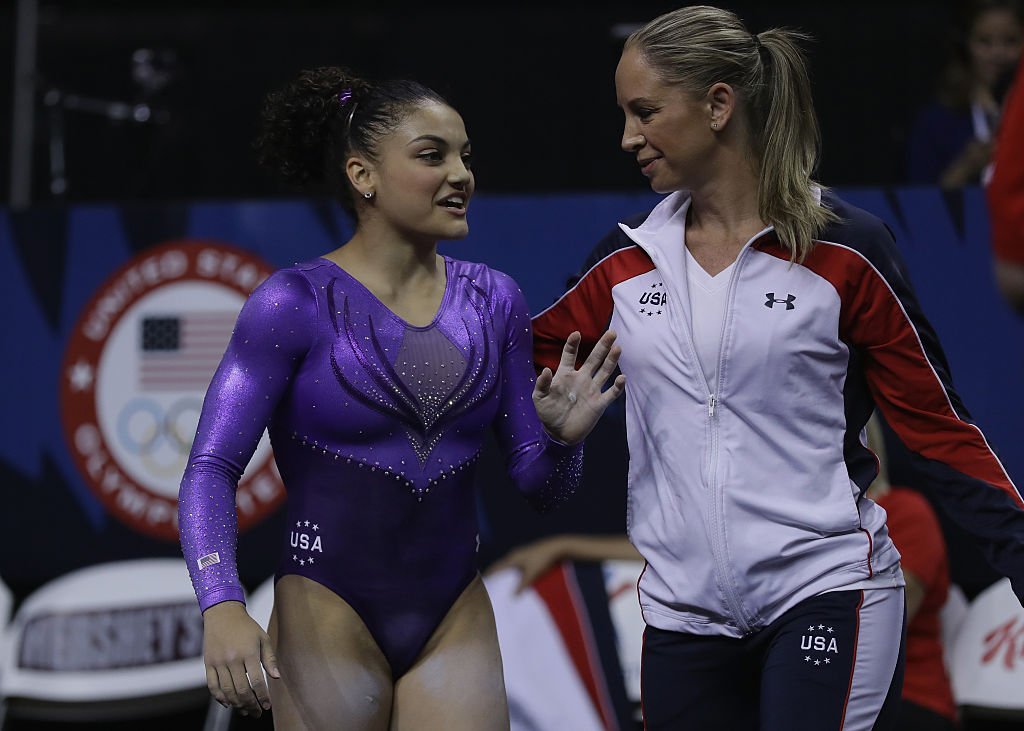 Lauren Hernandez and Maggie Haney at the 2016 US Olympic Women's Gymnastics Team Trials on July 8, 2016 | Photo: Getty Image
In one of her uploads, the champion was seen rehearsing some moves. The short clip showcased the 20-year-old dressed in a black tank top and grey gymnastics shorts.
The Olympian dished out a couple of delightful backflips and ended on her feet with a proper balance. According to William Cowper, variety is the spice of life that gives it all its flavor.
This seemingly appears to be the case with Hernandez. The young star takes pleasure in adventuring into various spheres of life outside sports.
From being a businesswoman to going on fun trips with friends, the young Olympian has shown her Instagram lovers time and again that she is a master of many crafts.
The beautiful lady sealed a partnership deal with "Truist" some months ago and shared the good news on Instagram. Hernandez stunned in a blue dress while standing with her new associates.
She revealed via an Instagram post how she went through verbal and emotional abuse from her coach, Maggie Harney.
Everyone had beautiful smiles on their faces. In the caption of the post, she noted that the reason for the partnership was to share how her family has supported her through everything.
Family members are not always related by blood, and Taylor Styer is one the gymnast does not take for granted. She shared snapshots of her and Taylor in pure friendship mode and captioned the post:
"@styertaylor I miss you 🥺"
Outside being a sportswoman, Hernandez also knows how to look smashing hot when she wants to. A post in February showcased the damsel rocking a red swimsuit. Her skin looked radiant in the lovely rays of the sun.
Hernandez is a young superstar, and she knows it. Born on June 9, 2000, in New Jersey, the youngster signed up for gymnastics classes when she was only six.
With constant hard work and training, Hernandez ascended from mere gymnastics training to participating in four different competitions in 2015 with medals to show for it.
Although she did not qualify for the World Championships due to her age, the star earned her place at sixteen years as the youngest member of the U.S women's gymnastics team.
The gold medalist did not amount to greatness without facing some obstacles. She revealed via an Instagram post how she went through verbal and emotional abuse from her coach, Maggie Harney. The hurtful words were a stepping stone to Hernandez's greatness.
Please fill in your e-mail so we can share with you our top stories!