Laurie Hernandez Discusses How She Has Healed from Mental & Emotional Abuse by Her Former Coach
Laurie Hernandez recently opened up about how far she has come with healing from her former coach's mental and emotional abuse during her formative years.  
The pandemic was a crucible for many people, and Laurie Hernandez's case is no different. She spent a couple of months in between training with her family in New Jersey.
All that time, Hernandez told People, she was focused on her mental health, which was stunted from so many verbal beatings and emotional manipulation dished out by her former coach Maggie Haney.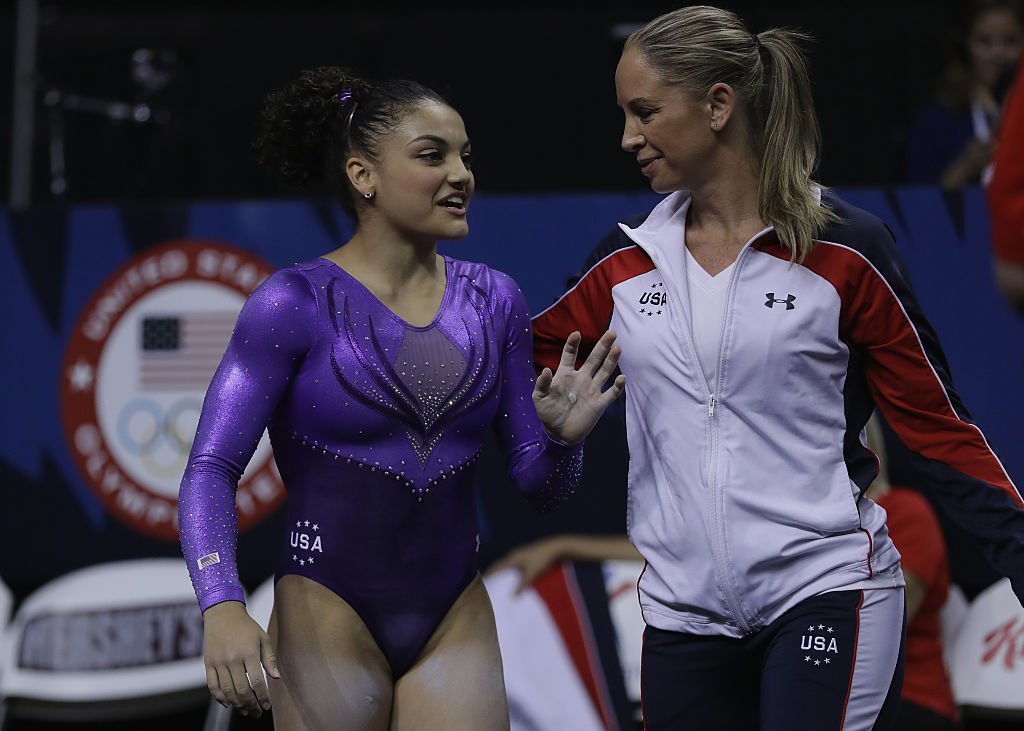 These days, the talented gymnast is once again enjoying the sport she devoted her childhood to. She has a new coaching staff and, with their help, has been preparing to claim a spot among the five for Team USA.
Hernandez is one of the seven athletes allying themselves to Eli Lilly. She is a first-time sponsor of the United States Olympic & Paralympic Committee (USOPC), and the team is named after her.
Last year in April, Hernandez revealed the tribulations she faced as a trainee under Haney, a woman she claimed was always screaming and often filled with anger that made her feel distressed as a child growing up.
In May 2020, the coach was dismissed temporarily by USA Gymnastics (USAG) for supposed mental and emotional abuse. The woman fired back with a lawsuit that claimed Hernandez's allegations were false.
She made a noteworthy entry into the competition at a Winter Cup meet.
Speaking about the suspension of Haney in an interview with the "Today" show, Hernandez expressed happiness at the triumph but also revealed her disappointment that it took the USAG very long to take the step.
The athlete and her mother had first filed a report about Haney's less than ethical methods in 2016, but no action was taken, and the coach kept it up until earlier this year when the USAG opened a case to look into the allegations.
Hernandez and other gymnasts testified during the case's hearings. A USAG independent hearing panel determined Haney had violated their "ethical code of conduct and safe sport policy" and banned her for eight years.
Now that justice has been served, Hernandez has been showing her fans that she has grown by leaps and bounds since her almost five-year-long break. 
She made a noteworthy entry into the competition at a Winter Cup meet that happened in March. Her moves were unforgettable, and they were complemented with some awesome songs, including "The Room Where It Happens" from "Hamilton."
For the performance, she dazzled in a leotard inspired by Brie Larson's "Captain Marvel" costume— the first of many to come this year, according to a post she shared via Instagram.
Hernandez's return to the sports world has been tagged an impressive one, and her fans can't wait to see how far she goes in the Olympics this time around.