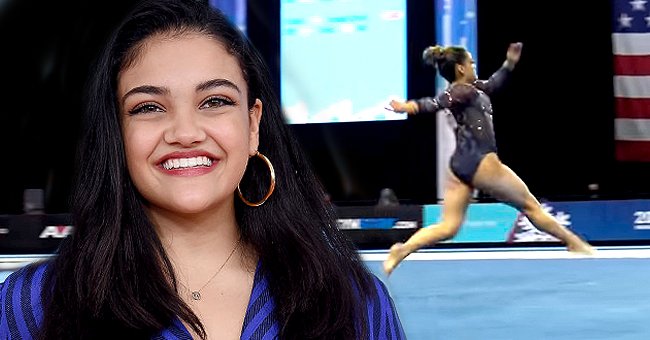 Getty Images youtube.com/USA Gymnastics
Gymnast Laurie Hernandez Makes Her Return Competing with 'Hamilton' Routine at the Winter Cup
Gymnast Laurie Hernandez is back, stronger than ever! She recently returned to competition at Saturday's 2021 Winter Cup, showing off some professional moves via the Hamilton routine.
Laurie Hernandez, a gold and silver medalist, returned to the sports scene after nearly five years of absence. Her fans were getting ready to see their favorite athlete at the Indian Convention Center.
After she mentioned her intentions of appearing in the Winter Cup competition, they knew the 20-year-old would put up a show, and she did not disappoint.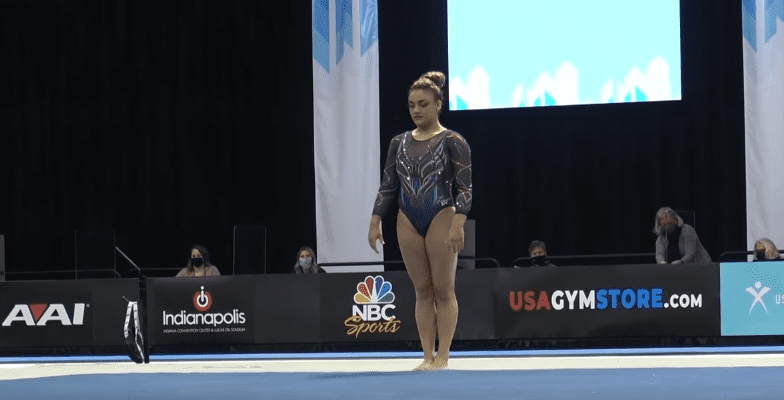 Laurie Hernandez during a gymnastic perfomance | Source: YouTube/USA Gymnastics.
Hernandez moved to the "Hamilton" routine, though she hinted a few hours earlier that she would be performing while listening to "The Greatest Showman" track.
During her appearance, the gymnast switched to "The Room Where It Happens" from "Hamilton," at the first major non-invitational event. Many fans cheered at the gold medalist and applauded her song choice.
They complimented the young adult's ability to still fit in after a long hiatus. Apart from the thrilling performance and display of quality moves, Hernandez captivated fans with her choice of costume.
She donned a white, red, and blue leotard piece on Saturday. According to her, this style was inspired by Brie Larson's "Captain Marvel" costume.
The media will always remember that the 20-year-old brilliantly started her career.
She maintained the eleventh position on the floor and fifth on the beam. Thankfully, this was her target—not to lose, but to go in the competition with a mindset of enjoying her time.
The last time she was at a meet was during her teenage years. Now, the idea of competing at Saturday's 2021 Winter Cup was to witness how it feels competing as an adult.
However, the gymnast is now back in the game. Fans know that all through her absence, she had her hands full with other engagements.
After 16-year-old Hernandez vanished following allegations that her coach Maggie Haney was abusive, she moved on to authoring books, hosting shows, voice acting, and dancing in "Dancing with the Stars."
Amid the long hiatus and an eleventh position, the media will always remember how the 20-year-old brilliantly started her career.
She ventured into the sports at age five and became the first US-born Latina to represent Team USA for the Olympics after Tracee Talavera in 1984.
Please fill in your e-mail so we can share with you our top stories!