'L&HH' Star Apryl Jones Flaunts Her Figure in a See-through Dress & A Black Bikini
Reality star Apryl Jones looked ravishing in her latest Instagram photo that showed her wearing a see-through dress over a black bikini. See her jaw-dropping snap.
"Love & Hip-Hop: Hollywood" star Apryl Jones flaunted her toned physique while rocking a see-through dress that barely concealed her body. She wore a black bikini underneath her dress and paired her outfit with a yellow-green sling bag.
The photo, which the 34-year-old singer-songwriter posted on May 23, showed her enjoying the summer vibe as she held her phone, coffee takeout, and her black mask in one hand.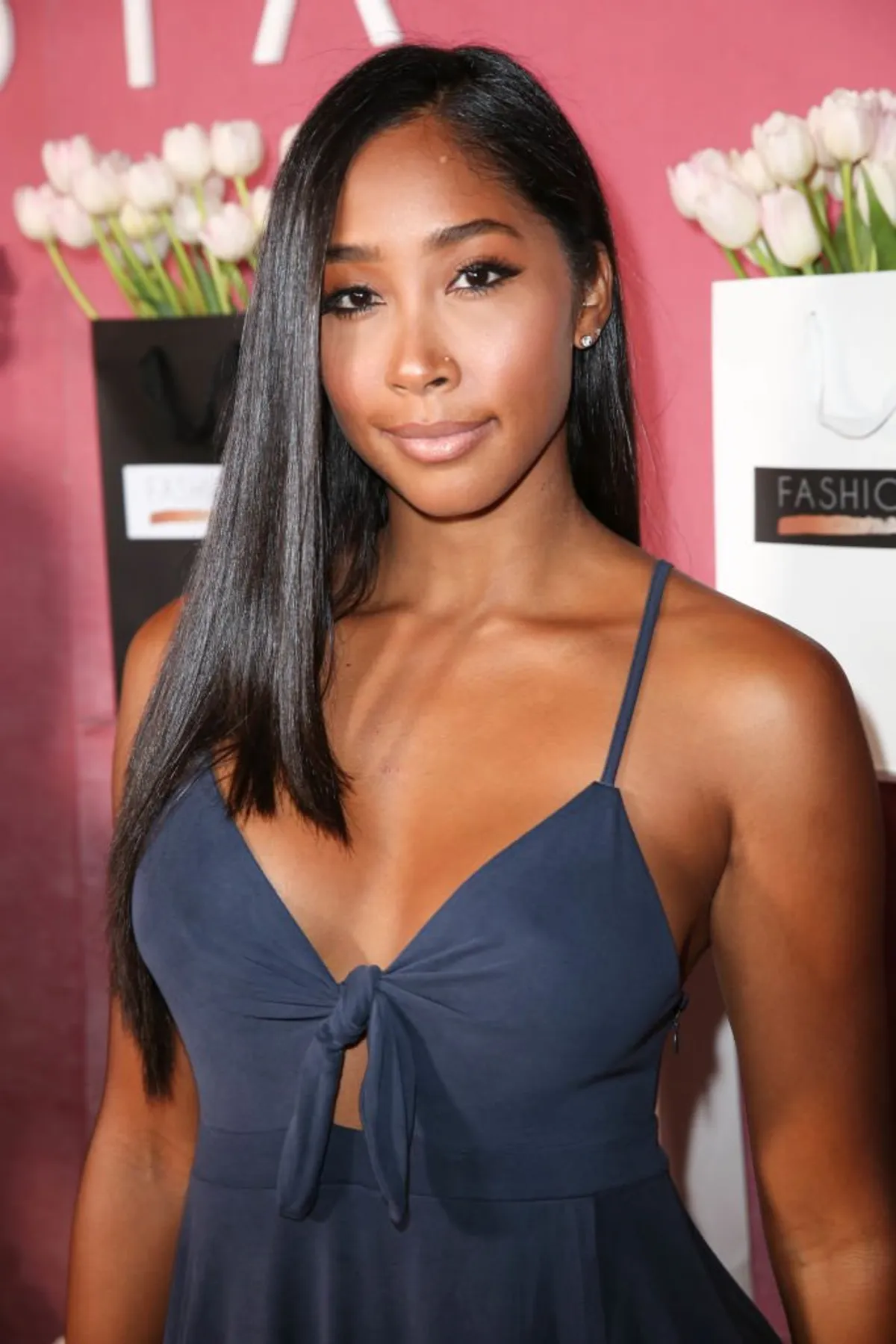 Her other hand touched her hair, revealing a luxurious wristwatch. She looked off-camera to highlight her chiseled jaw and completed her look by putting on what appeared to be her dress's matching hood.
She added that only after their breakup did she regain her true self.
The Chicago-born reality starlet's wavy hair falls gloriously over her shoulders and chest, adding to her relaxed vibes. Her free-spirited look blended well with the breezy atmosphere of her surroundings.
Behind her were lush plants that added to the photo's chic aesthetic. While she did not write a caption for her post, a business sign in her backdrop gave away her location: Malibu Car Wash.
Her post amassed more than 18,000 likes in two days with adoring fans among her 2.9 million followers commenting hearts, fire, and other emojis conveying their admiration.
Based on her Instagram posts, Jones is a lover of the outdoors, and she does not shy from displaying her taut and tattooed belly when out and about. The mother-of-two enjoys posting photos of herself in sultry clothing.
Besides her breathtaking beauty and enviable physique, Jones is often associated with being the ex-girlfriend of renowned rapper Omarion, real name Omari Ishmael Grandberry. The former couple who called it quits in 2016 shares 6-year-old son Megaa and 5-year-old daughter A'mei.
Jones earlier claimed she was not herself during her relationship with Omarion. She added that only after their breakup did she regain her true self. The reality star has been open about her private life since she was thrust into the spotlight after joining "Love & Hip Hop: Hollywood" in 2014.
Early this year, Jones disclosed she never liked the idea of appearing in reality TV shows, but she felt compelled to do so to help stop speculations surrounding her ex Omarion's sexuality.
The show's first season documented her first pregnancy with Omarion. After the second season, she went on a hiatus before returning in season four, exploring her romance with rapper Lil Fizz.
These days, Jones seems to be taking another chance at love. She and music mogul Dr. Dre were recently spotted together on what appeared to be a date. 
Jones' "Love & Hip Hop" co-star Moniece Slaughter claimed the pair have been seeing each other for some time already, adding that she was surprised to find out Dr. Dre was dating Jones, who admitted to being polyamorous.