TMZ: Dr Dre Is Still in Intensive Care Almost 1 Week after Suffering a Brain Aneurysm
A week after he was admitted into the intensive care unit, Dr. Dre remains under the watchful eyes of doctors after suffering a brain aneurysm, according to sources.
TMZ reported that music legend Dr. Dre is still in the intensive care unit a week after he was rushed to the hospital following a brain aneurysm he suffered earlier this year.
The rapper is still in the intensive care unit because doctors are yet to discover the cause of his sudden brain aneurysm and want to keep a close eye on him.
Dr. Dre is said to be more stable than when he was first admitted, and although it is unclear whether he underwent surgery, doctors have reportedly told his family not to anticipate the worse.
The news of Dr. Dre's brain aneurysm sent shocking waves down the spines of his followers and colleagues after it was reported that he was hospitalized at Cedars-Sinai Medical Center in Los Angeles.
Dr. Dre's celebrity friends ensured that they did not leave him out in the cold but surrounded him with love and support via their posts and messages.
After Dr. Dre regained some consciousness and sent an update to his fans on his social media, other celebrities left him kind comments in the post's comment section, including Conor McGregor.
The singer will not be footing the $5 million legal fees for Nicole.
Dr. Dre's health scare comes on the back of a messy divorce battle with his estranged wife, Nicole Young, who filed for divorce after 24 years of marriage.
Dr. Dre and Young have been trading words over the validity of their prenuptial agreement and spousal support, with Young demanding $2 million a month, a demand which was tagged as absurd.
I just talked to the homie @drdre He's doing good and hopefully he'll be home soon.. But let's keep him in our prayers. 🙏 For a full recovery. pic.twitter.com/dA5Nhk7rNN

— ICE T (@FINALLEVEL) January 11, 2021
While recovering from his latest health emergency, Dr. Dre was reported to have signed the $2 million temporary spousal support and also pay for some of Young's upkeep.
The audio engineer will not be footing the $5 million legal fees for Young after she demanded that he pay for the legal services she brought in for their ongoing battle.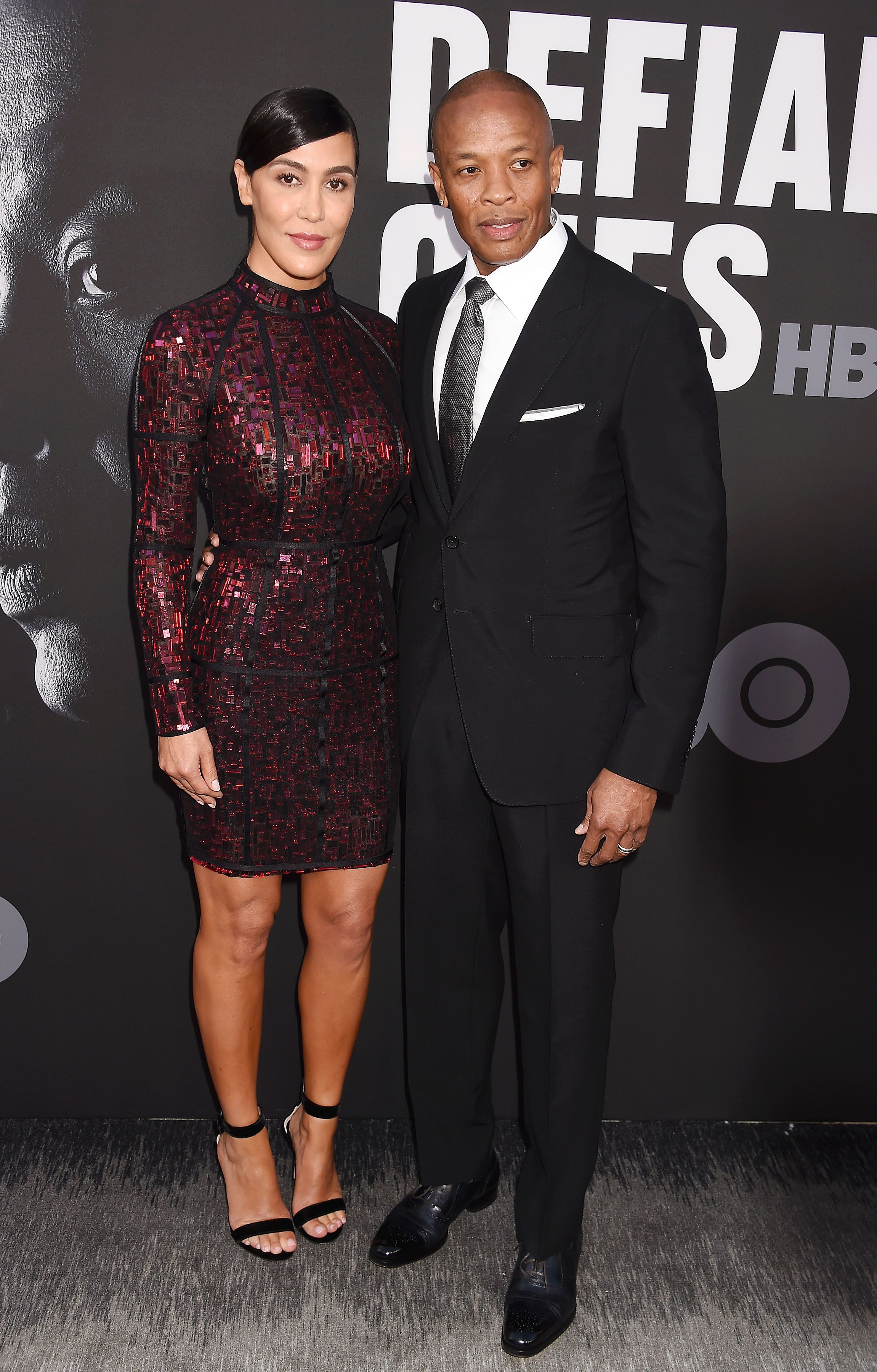 Furthermore, Dr. Dre will keep footing the bills for the Malibu and Pacific Palisades homes where his estranged wife and her mother reside for a few months.
The rapper will hope that things change to his terms in their next court hearing scheduled for April this year. Dr. Dre can be sure to meet a warm embrace from his fans when he gets discharged from the hospital.