Dr Dre Breaks Silence after Being Hospitalized for Brain Aneurysm Amid Divorce — See His Update
On Monday, January 4, 2020, Dr. Dre had to be hospitalized after he suffered a brain aneurysm. A day after his hospitalization, the rapper and music producer gave a personal update on his health.
This week, Dr. Dre, 55, had to be hospitalized at the Los Angeles Cedars-Sinai Medical Center. The singer was rushed to the hospital at the beginning of the week via an ambulance after suffering a brain aneurysm.
The star was said to be in stable condition and was undergoing tests. A People magazine source revealed at the time that Dr. Dre was fine and that he was also lucid.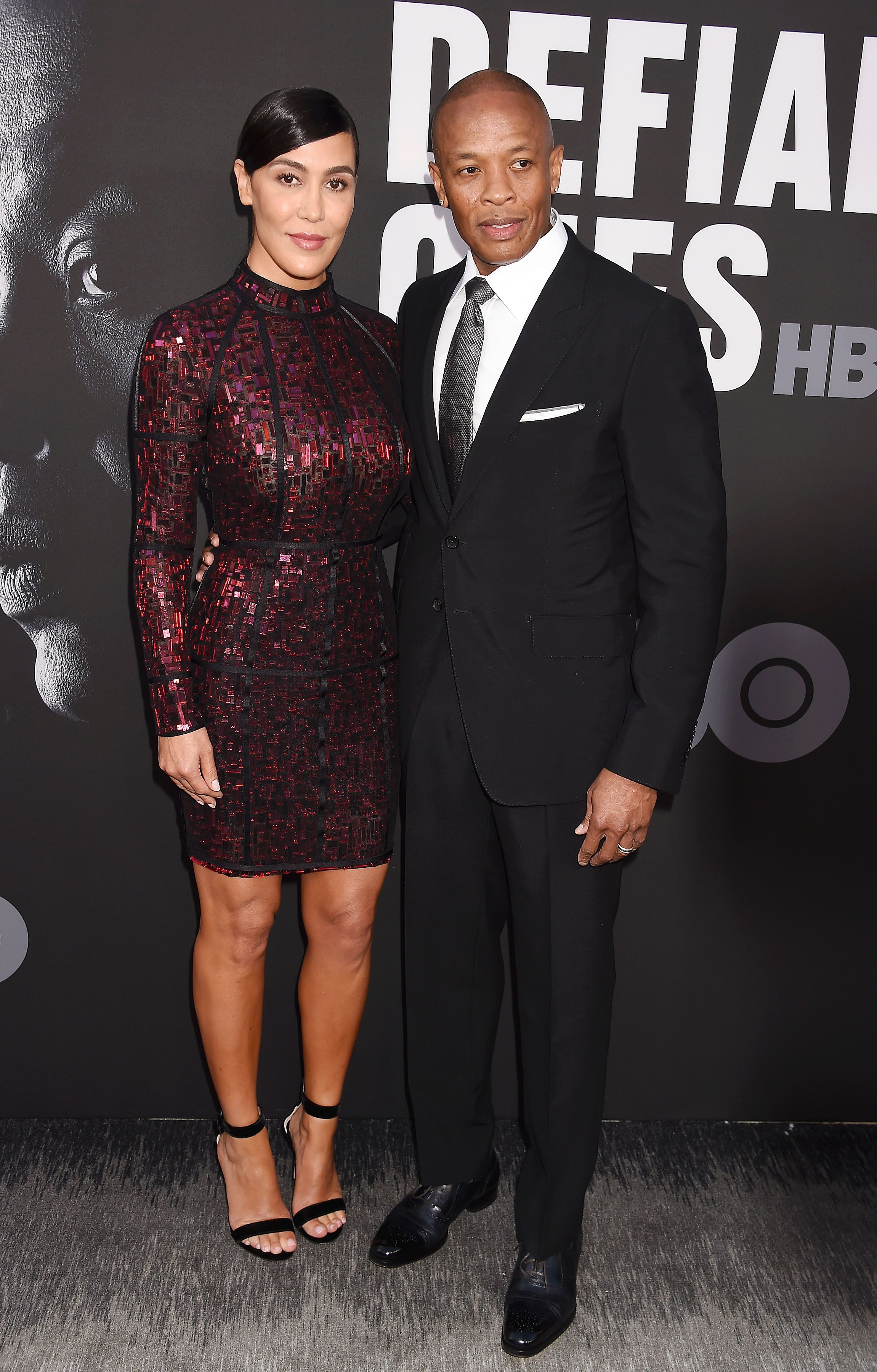 On Tuesday evening, the rapper took to his own Instagram account to share a health update. The post included a black-and-white photo of the star sitting behind a mixing desk at a recording studio, stating:
"Thanks to my family, friends and fans for their interest and well wishes."
Dr. Dre, who is in the intensive care unit (ICU) at the hospital, also revealed that he was doing well and getting the best care from his medical team. Giving an idea of when he would be out, he wrote:
"I will be out of the hospital and back home soon."
Showing how much he appreciated the medical team that was attending to him, the music producer gave them a "shout out."
According to Daily Mail, the rapper's doctors aren't sure what caused the bleeding. They are performing a series of tests to figure out what had caused the aneurysm. On the same day as Dr. Dre's update, LL Cool J also revealed that the star was recovering well.
Dre is recovering nicely. ✊🏾

— LLCOOLJ (@llcoolj) January 6, 2021
The medical incident occurred around six months after Dr. Dre's wife, Nicole Young, 50, filed for divorce. She filed on June 29, 2020, after being married to the music producer for 24 years.
Nicole Young also filed legal documents asking for temporary spousal support from Dr. Dre.
The former couple is currently debating the validity of their prenuptial agreement. They were initially married in May 1996 and they have two children together: a son Truice, 23, and a daughter Truly, 19.
The rapper's wife also filed legal documents asking for temporary spousal support from the Beats founder. She wants him to pay her $1,936,399 a month, according to documents obtained by Hollywood Life.
She's also asked for $5 million to pay for her lawyer fees in relation to the divorce. A prenuptial agreement that Dr. Dre produced agrees to spousal support but not to Young obtaining the rapper's property.