Authorities Believe a Serial Killer Made a False Confession to Killing a Girl in 1983
Authorities believe a serial killer made a false confession to killing a woman in 1983 after recent DNA evidence ruled him out. 
Authorities recently arrested a 75-year-old man in connection to a murder that took place in 1983. The serial killer, Henry Lee Lucas, had previously confessed to the killing and was charged three years after the body was found.
It has been 38 years since the police discovered Laura Marie Purchase's body. An officer had discovered her body burning in a Montgomery County field. Now she is finally getting true justice.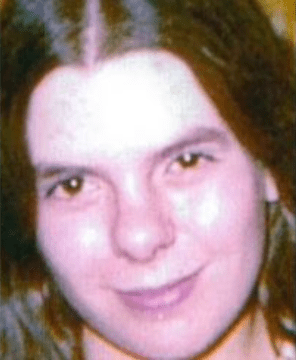 A man named Thomas Elvin Darnell, 75, has been charged with capital murder after DNA was collected from Darnell earlier this year, and it was discovered to be a positive match to the male DNA found on Purchase's body. 
Previously, Lucas confessed to the murder and 600 other killings in the 80s, before DNA profiling was available. Modern-day DNA advances made it possible for Lucas to be ruled out as the murderer.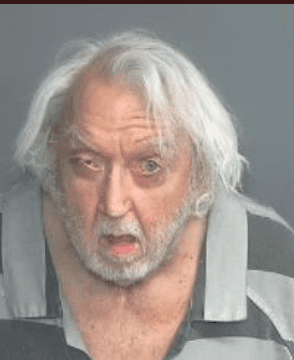 Netflix actually has a docuseries, "The Confession Killer," about Lucas and his many confessions, many of which were a lie. The series explores his story with first-hand accounts from officers and tape recordings of Lucas. 
On March 17, 1983, a Montgomery country officer noticed a fire burning on  I-45 on League Line Road in Conroe. Upon further investigation, he noticed that it was the burning body of a white woman.
Then this month, May 2021, Darnell was arrested and charged for the murder of Laura Marie Purchase.
Henry Lee Lucas was known as America's most prolific serial killer, admitting to hundreds of murders. But as DNA results contradict his confessions, will they expose the biggest criminal justice hoax in U.S. history?

The Confession Killer is now streaming. pic.twitter.com/99tB5XHaww

— Netflix (@netflix) December 7, 2019
Officers discovered that Purchase had been sexually assaulted and strangled. Her body was posed before being set alight. An autopsy was performed, and male DNA was found on her body.
In 1986, the same year Lucas was charged for the murder, the body was identified as Purchase. She went missing from Houston and was last seen on March 5, 1983. She had been living with a man named Howie. 
Montgomery County authorities say a 75-year-old Kansas City, Kansas, man has been arrested on a murder warrant in a nearly four-decade old case.
-
Montgomery County Sheriff's Lt. Scott Spencer said Thursday that Thomas Elvin Darnell was arrested last Monday in Kansas.
-
He says pic.twitter.com/lBdl9fO1yW

— Dallas Retrofit (@DallasRetrofit) May 24, 2021
Flashforward to 2007, the Cold Case department of the Montgomery County Sheriff's Office resubmitted the DNA found on the body. However, Lucas was not identified but rather the profile of an unidentified man.
The DNA evidence went for genealogy testing in 2019, and it was completely a few months later, in April 2020. At the same time, the investigation was working on their own leads, which pointed to Darnell as a potential suspect. 
13 Unsolved: Thomas Elvin Darnell arrested for 1983 murder of Laura Marie Purchase in Montgomery County - ABC13 Houston https://t.co/eFszJnyYO1

— Manny De La Rosa (@md_1914) May 21, 2021
On March 17, 2021, exactly 38 years to the day that Purchase was killed, the Cold Case Squad went and retrieved a DNA sample from Darnell from his home in Kansas City, Kansas. It was a positive match. 
Then this month, May 2021, Darnell was arrested and charged for the murder of Laura Marie Purchase. He was extradited to Montgomery Country jail, where he waits for the judicial system to bring him to justice.