'Christy Crystal Creek' Remains Are Identified after 36 Years as Missing Janet Lucas
After 36 years, the remains of an unidentified female, nicknamed Christy Crystal Creek, have been identified as a missing woman named Janet Lucas. 
Christy Crystal Creek was the name given to the unidentified remains of a woman who was found in 1985 by a bear hunter. 36 years later, the remains have been identified as a missing woman named Janet Lee Lucas.
The Missoula County Sheriff's Office announced on Monday, May 10, 2021, that the remains have finally been identified. Lucas was a 23-year-old woman, from Spokane Washington.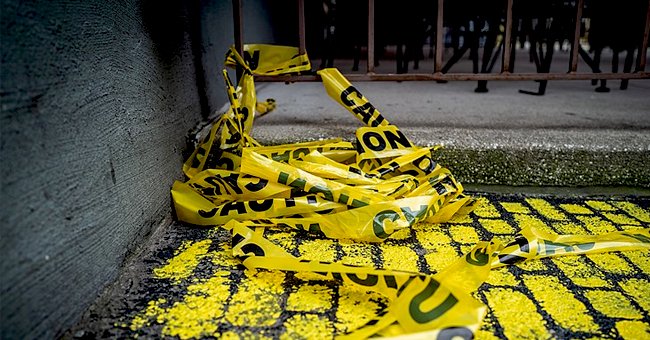 In 1985 after the remains were not identified, they became known as Christy Crystal Creek because of the road they were found on. Throughout the decades, work has been put into trying to identify her.
Despite hours put in by forensic anthropologists and a forensic odontologist and researching missing databases from the USA and Canada, Christy Crystal's true identity remained a mystery. 
Remains found in Missoula Co. in 1985 have been identified as a Spokane woman. Janet Lee Lucas was 23 years old when she disappeared. Her remains were found near the remains of another woman, who was identified as a victim of serial killer Wayne Nance, the "Montana Mauler."

— Erin Robinson (@ImErinRobinson) May 10, 2021
However, earlier this year, with financial assistants from the Montana Department of Justice's Sexual Assault Kit Initiative (SAKI) program, the Missoula Country Sheriff's Office could partner with Othram labs to work on the case.
Through an advanced DNA analysis which allowed the officers to use a forensic genetic genealogy investigation, they were able to identify DNA relatives and a family tree for the remains.
Lucas's body was found in close proximity to Debbie Deer Creek, where one of Nance's victim's bodies was located.
Genetic genealogy is wild. County Sheriff's office just used it to identify the victim in a 36-year-old homicide long associated with Missoula serial killer Wayne Nance. https://t.co/D95WjkoRUh

— Chad Dundas (@chaddundas) May 10, 2021
After interviews with Lucas's family in Spokane and further DNA testing of family members, officers were finally able to identify the remains of missing Janet Lee Lucas, who had gone missing in the summer of 1983. 
 The goal now is to seek justice for Lucas and her family. Not only was the 23-year-old a daughter and sister when she went missing, but she also had a five-year-old son, who spent his adult life looking for his lost mother.
There are no records of Lucas having lived in Montana, so police shared her photo, hoping that someone might remember seeing her in the area of the summer of 1983 into 1984. 
Officers of the Sheriff's Office and the Cold Case Unit are reviewing all the new information provided by Lucas's family. They are possibly trying to link her to the serial murderer, Wayne Nance. 
Today in 1955, Wayne Nance, the suspected serial killer of 5+ victims known as the Missoula Mauler was born. He was never brought to trial as would-be victim and badass, Doug Wells, killed him while attempting to rape his wife. #truecrime #serialkiller pic.twitter.com/gq6PG3O82q

— Today in True Crime (@todayincrime) October 18, 2019
Lucas's body was found in close proximity to Debbie Deer Creek, where one of Nance's victim's bodies was located, so there could be a reason to believe Nance was responsible for the murder of Lucas.
Lucas's skull has two bullet wounds in the head, so her death was ruled as a murder. In the USA, there are 12 000 unidentified dead people, most of whom are presumed to be murder victims.