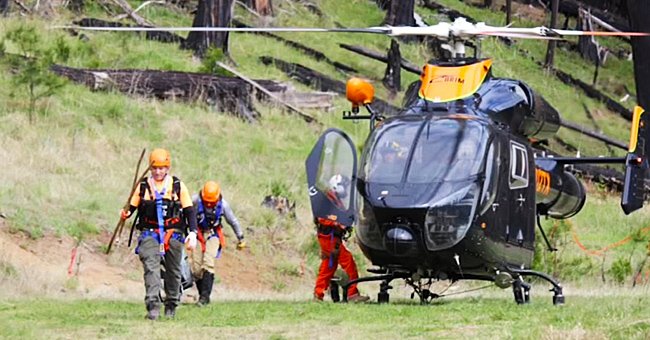 twitter.com/abc7newsbayarea
Rescuers Find a Missing 69-Year-Old Fisherman Who Survived 2 Weeks in the Oregon Wilderness
A rescue team has found 69-Year-Old Harry Burleigh in good condition in the Oregon Wilderness. The rescued man was reported to have survived alone for weeks.
Rescue crew took action after 69-Year-Old Harry Burleigh was reported missing on Friday, May, 7 by his wife as he had failed to return home from a fishing trip he made.
As searchers continued their work, Burleigh's vehicle was found, Saturday, May 8, at the Twin Lakes Trailhead, where they discovered that he had left a trail that indicated that he was going into the area of the Twin Lake.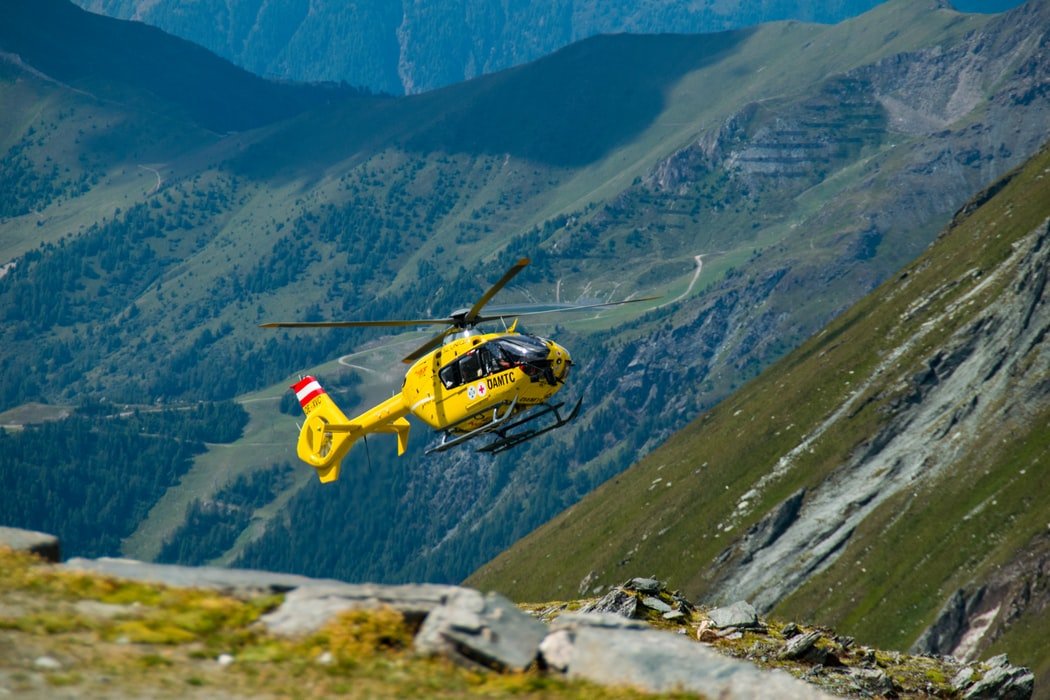 A search and rescue helicopter on a mission | Photo: Unsplash
The search team then decided to secure the area, scanning it for any sign of the missing Fisherman. They later discovered on Sunday, May 16, a makeshift shelter and a tackle box that belonged to Burleigh around the Calf Creek area.
Search efforts continued, however, and the Douglas County Sheriff's Officer has been using various search teams and other countries' resources as well as partner agencies for an effective search.
On Sunday, May 23, Douglas County Search and rescue carried out another search around the Calf Creek area after Burleigh's fishing gear was found, and an additional SAR around the state was called for support.
In California, a missing hiker was found safe through another effective search.
After 17 days of scanning the Oregon Wilderness, the older citizen safe was found and in stable condition. The Douglas County Sheriff's Office announced that Burleigh was now recovering in the hospital.
Burleigh, 69, was found walking while he also complained of minor body pain. Still, it wasn't severe, and an aviation helicopter was used to rescue the Fisherman from the location, and he has now reunited with his family.
Happy for effective teamwork, partnership, determination, and a successful mission, Sheriff Stg. Brad O'Dell sounded excited and full of praise when he said in a statement:
"It is because of our determined Search and Rescue Teams and the partnerships we have with other SAR teams...that Mr. Burleigh has been reunited with his family."
In California, a missing hiker was found safe through another effective search, and the effort of a man who recognized the location where the hiker was through a photo he sent to his friend.
Rene Compean, 45, had snapped and sent a photo of his leg to his friend when he realized he was lost during his hike. He was later reported missing, but his location could not be tracked because his phone was off.
Compean was rescued after an avid hiker of the Angeles National Forest recognized and shared his location information through the photo uploaded by the authorities.
Please fill in your e-mail so we can share with you our top stories!