Serena Williams and Daughter Olympia Look into Each Other's Eyes in a Touching New Video
Tennis grand-slam champion Serena Williams continues to show her fans some of the beautiful moments she shares with her 3-year-old daughter, Alexis Olympia Ohanian Jr.
Tennis star Serena Williams posted a video of herself and daughter Olympia on her Instagram handle. Her daughter could be heard asking the question, "do you love me?" while she responded with a firm "Yes." She added the caption: 
"I love you @olympiaohanian ❤️."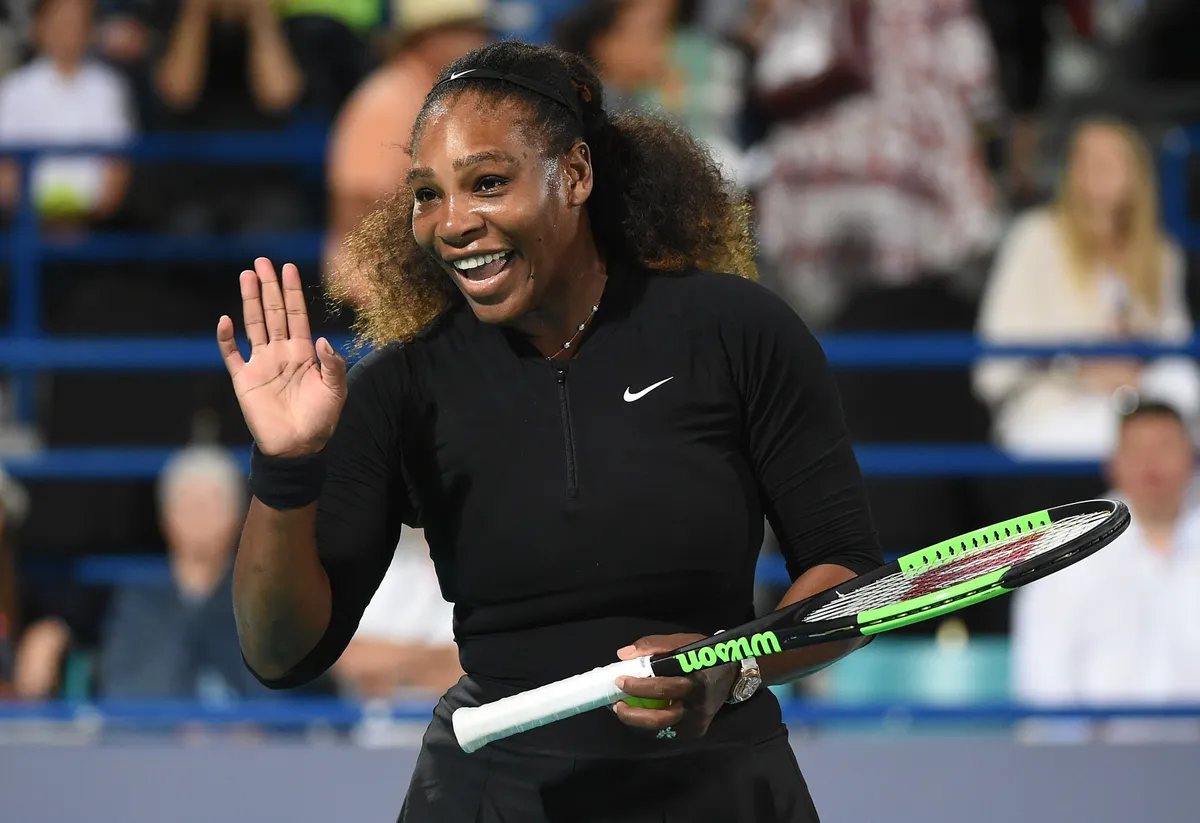 This charming video of Williams and her daughter has had fans talking, with many of them commenting on how cute the video is and how gorgeous she and her daughter look.
Many of William's fans may have gotten used to seeing the 39-year-old tennis superstar alongside her daughter since it is a common occurrence. 
The duo was spotted together at a tennis court, watching a match at the Ultimate Tennis Showdown League, which Williams attended in the company of her coach Patrick Mouratoglou. 
She also showed her comfortable style as she donned a navy blue cardigan from the Gucci brand, covered with the brand's logo. William was also wearing a pair of slim cropped jeans and white trainers as she posed for the camera with her coach.
Olympia's doll Qai Qai wasn't left out of the matching pink swimsuit party. 
The 23-time grand slam champion has proven over time that she is as much a fashion and photos person as she is a tennis player. The former is a trait that her daughter already shares with her, and she proved this when she crashed her mom's photoshoot session. 
The 3-year-old decided that she would not be left out of her mom's photoshoot, modeling a mint green Gina Gaiter dress, at a recent Serena Photoshoot.
Olympia, dressed in a Princess gown, envied her mom being on camera without her and took matters into her hands. Williams shared this beautiful moment with her fans on Instagram who had nothing but love for the mother and daughter duo.
The chemistry between them is unending, and Nike seemed to have noticed this when they designed a matching pink swimsuit for the both of them. However, the biggest surprise was that Olympia's doll Qai Qai wasn't left out of the matching pink swimsuit party. 
Williams also shared this with her fans and followers on Instagram as she posted a picture of her, Olympia, and Qai Qai rocking the swimsuit. 
This comes at the back of many other previous photos of them wearing matching outfits and even practicing tennis together. It is safe to say that Olympia is already taking a lot from her superstar mom. It is hard not to imagine her following in her mom's footsteps.