Ciara Shows off Her Toned Legs Posing in a Military Jacket & Matching Skirt in Front of an SUV
Ciara wowed her Instagram followers with snaps from a recent photoshoot where she flaunted her toned legs in a military jacket and matching skirt. The singer's body still looks phenomenal after giving birth three times.
Although Ciara Wilson shot to fame because of her mesmerizing voice and performance skills, she has since become an admired influencer with ventures in beauty and fashion. 
The "Goodies" singer is always well-dressed, whether she's channeling her inner tomboy or her glam queen. She can look feminine just as much as she can look tough like she did on her hit music video for "Like A Boy."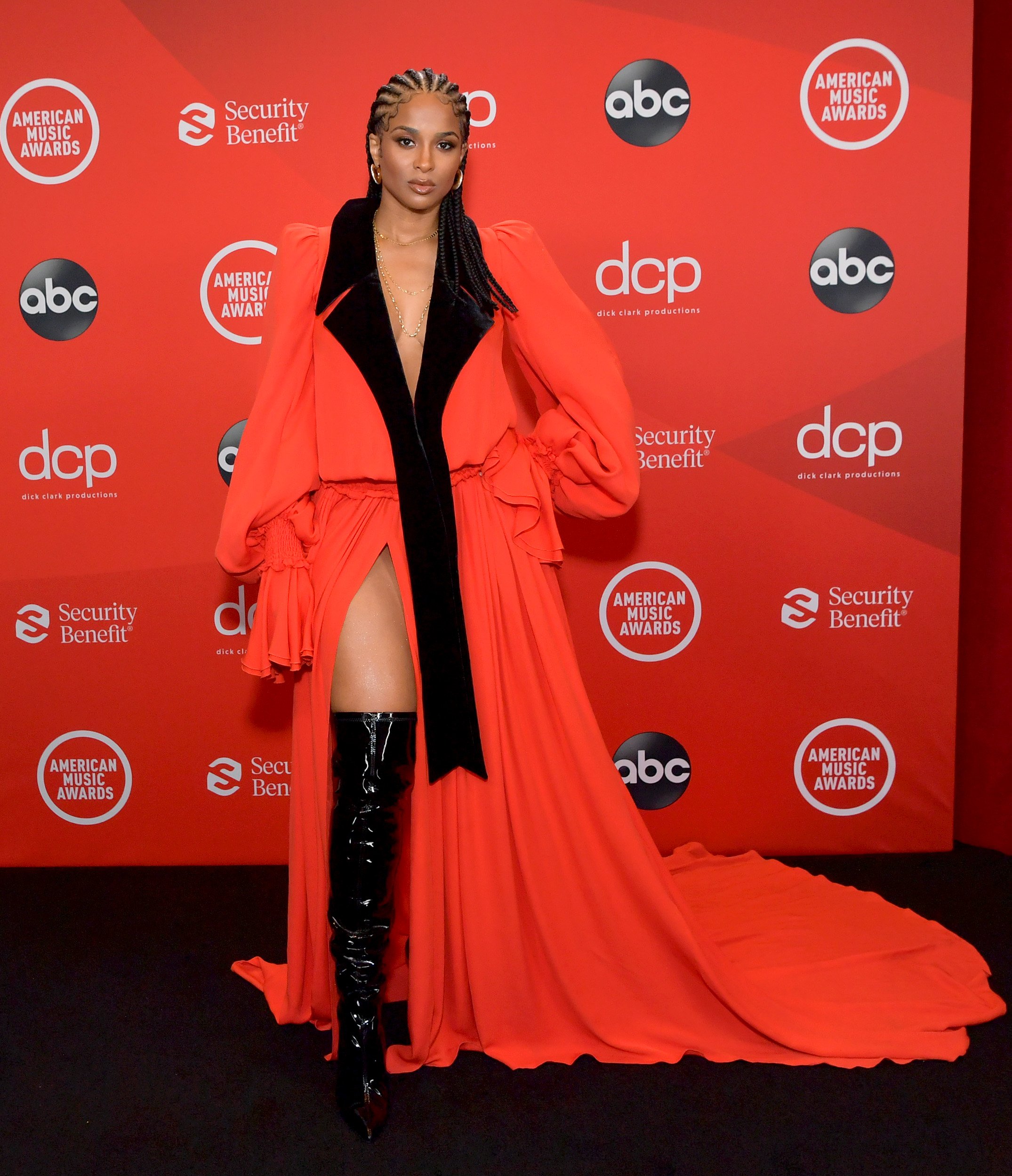 Ciara combined her tomboy and glam styles for an out-of-this-world photoshoot where she posed for four pics next to a luxury black SUV situated outdoors.
The "Body Party" hitmaker looked stylish in an oversized military jacket and matching mini-skirt paired with a white top and crisp white high-top sneakers. She accessorized her look with a selection of bangles, a gold necklace, and a sparkling ring.
Ciara really showed off her model qualities as she changed poses through the shoot, giving different views of her outfit. The first snap brought attention to her long thick braids and beautiful face as she looked directly into the camera.
In two other snaps, the "Love Sex Magic" songstress flaunted her fit physique and toned legs, while the last pic showed more creativity as she sat in the car while hanging her head outside the open car door.
Ciara's photos showed that she is both stunning and creative. In addition to the 392k followers who liked the pic, several others couldn't help but gush over the photos via the comments section. 
One person commented, "Looking like a star, keep shining," while another wrote, "You are not only gorgeous on the outside but have a heart of gold." A third person added, "She leveled up [for real]...the glow when a lady is loved right."
Of course, it's hard to talk about Ciara without mentioning her husband, Russell Wilson. She and the NFL player have been considered couple goals ever since they tied the knot in 2016. 
While no relationship is entirely perfect, Ciara and Russell went through the necessary steps to get to know each other properly before committing to a lifetime together. They even stayed celibate until they got married.
Ciara and Russell's relationship has been a picture of bliss since. The couple shares two beautiful children, a daughter, Sienna Princess, and a son, Win Harrison Wilson, born in July 2020. 
The couple also cares for Ciara's eldest son, Future Zahir Wilburn, 7, who she shares with her ex-fiancé, Nayvadius "Future" Wilburn. Russell has since accepted his role as a stepdad and loves Future like his own child.