Ciara Poses with Her Daughter Sienna In Matching Swimsuits & Hugs Her Baby Son Win in New Photos
Ciara is having the time of her life with her two youngest cuties. See how the singer twinned with her daughter in similar swimsuits and hugged her son in new photos.
Singer and dancer Ciara can confidently add the world's best mom to her long list of accomplishments. The entertainer shares her two youngest kids—daughter, Sienna, and son Win, with her husband, Seahawk quarterback player Russell Wilson.
The family knows how best to have fun with their kids whether it is an indoor affair or an outing. Ciara recently thrilled her fans with charming images featuring her and her babies.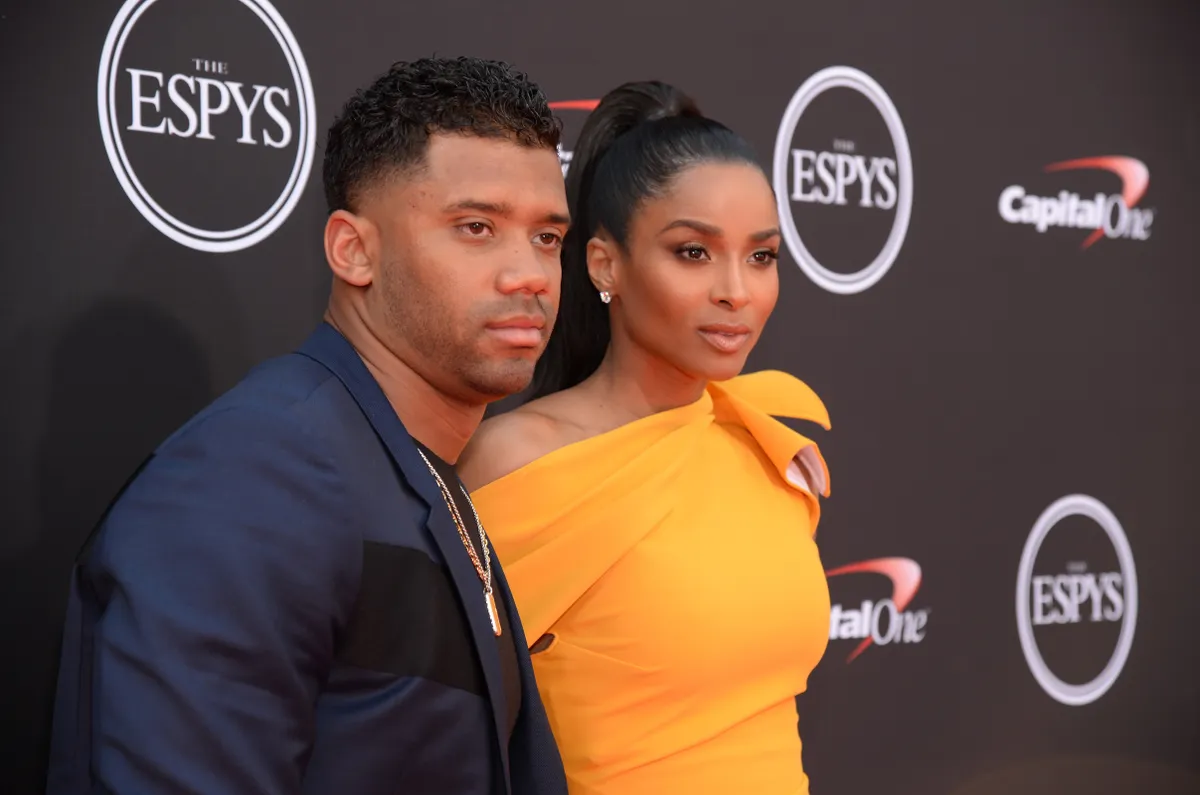 In the first image, she posed with her daughter who rocked matching outfits with mommy. Sienna flaunted a vogue-worthy model pose in her uniquely styled swimwear.
The entertainer opted for a wide smile while touching her daughter gently with one hand that showed a chain of shining bracelets. That was not the only piece of accessory in the photo.
Ciara added a pair of necklaces, one with a dangling pendant and the other stuck firmly on her neck. Her Jamaican locs were tightly wrapped in a bun, revealing the singer's face that glowed with minimal make-up and the sun's warm rays.
Wilson is nearly as consistent as his wife when it comes to doting on the kids, making the Wilson pack family goals.
In a second slide, she flung out the girl power pose that was glaring in the previous shot with her daughter. This time it was an affectionate pose of mother gently balancing her lips on Win's head and hugging him in a warm embrace.
After warming her fans' hearts with the picture-perfect motherhood moment, Ciara added a short and precise caption that read:
"Sassy Si & Win. My Little Sunshine's."
Owing to her numerous family posts, many would agree that posting her kids online is one of her favorite hobbies, while sharing memorable moments with them tops the chart.
Although the couple has two kids, Ciara has a son named Future from a past relationship. This does not affect her display of love and affection towards any of the children.
In fact, photos online show that Future enjoys spending time with his younger siblings. Sometimes they rock matching outfits and pose for the camera.
Win is the youngest of all and has been appearing on his mom's Instagram page lately. The mother-of-three has been consistent in sharing her motherhood journey with fans following the birth of her youngest son.
In December, Ciara showed off the young man at 4 months old repeating the word "mama" after her in a post. At 7 months, the singer mesmerized fans with a clip of Win trying to crawl under the supervision and direction of his father.
Wilson is nearly as consistent as his wife when it comes to doting on the kids, making the Wilson pack family goals! When their daughter turned four in April, he uploaded adorable photos and serenaded the little princess with heart-melting birthday wishes.