Michael Strahan's Twin Daughter Sophia Poses with Him Showing Their Similar Smiles
Star dad Michael Strahan and one of his twin daughters, Sophia, looked lovely sitting together for some dad-daughter moment as they posed for the camera with similar warm smiles.
When Michael Strahan is off his busy schedule as a TV host, he spends some time with his family. The doting father confirmed this in a new Instagram story shared by one of his twin daughters, Sophia Strahan.
The father-daughter pair looked radiant sitting outdoors, breathing in the fresh air and enjoying the start of summer. They sat under a shade close to some departmental stores across the street.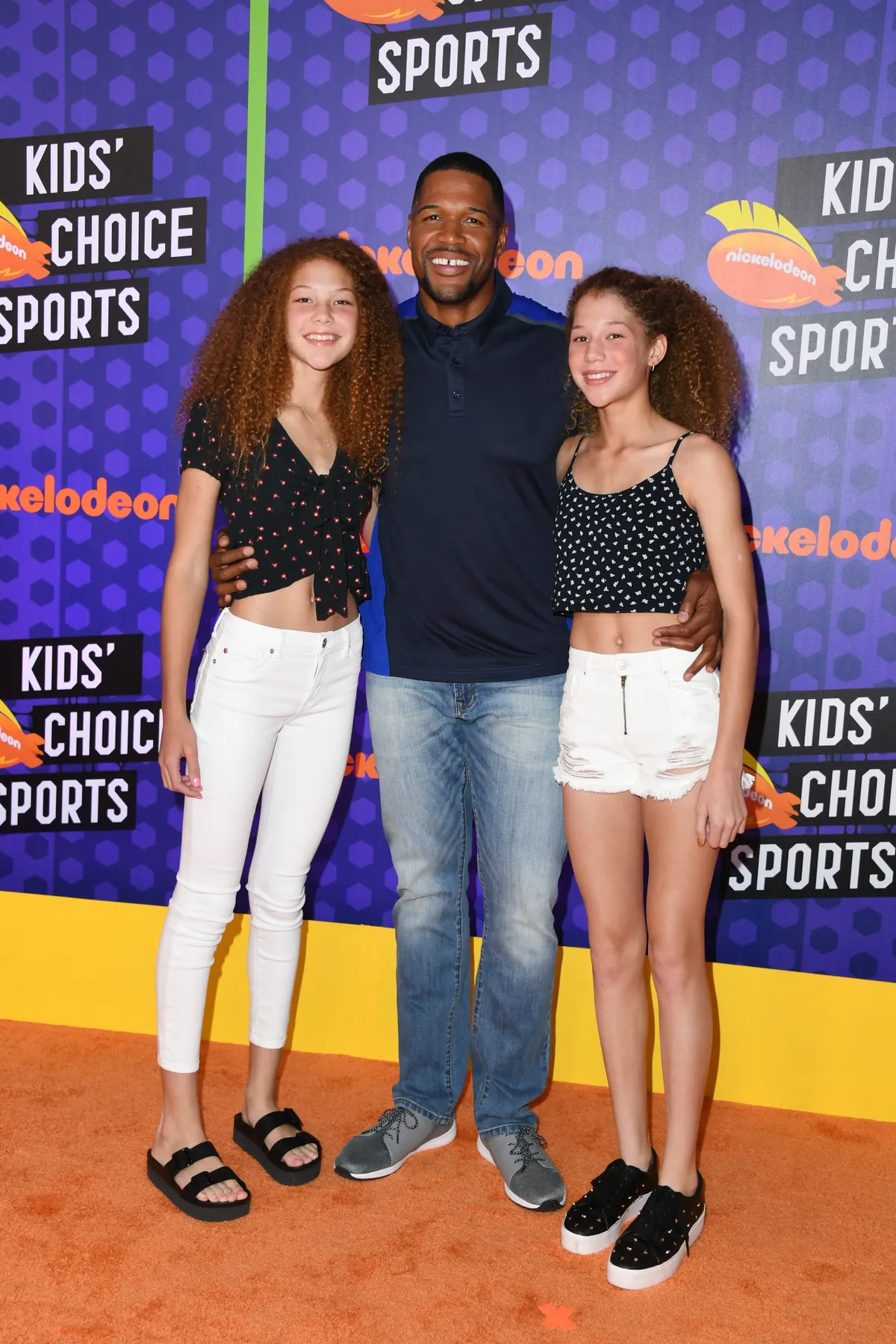 Sophia rocked a floral spaghetti-strap sheath paneled top while keeping her parted hair away from her face in a ponytail. Michael leaned in for the snapshot, rocking a muscle-hugging white top.
He added a face cap and a pair of dark shades while he and Sophia gave the camera similar lopsided grins. Besides spending time with his kids, Michael enjoys proud dad moments.
One of those was during a recent conversation with Sophia, who decided to display her business-savvy side. The youngster walked up to him at the gym, rocking a bright yellow workout capsule.
While Michael filmed both of them, Sophia mentioned that she found a way to make money, and it was to get verified accounts to reply to her messages on social media to earn $10. 
The pair went their separate ways.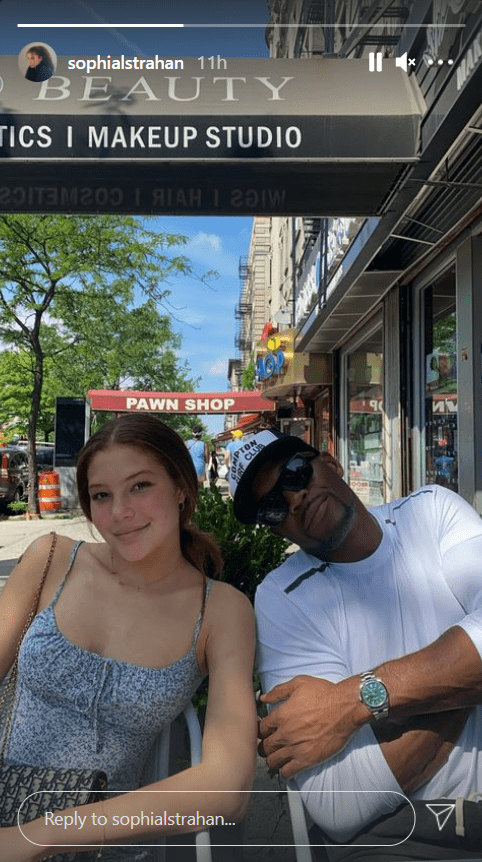 Sophia's asked Michael to help her get the verified responses, and he hilariously refused to oblige. Sophia soon left the gym, calling out that it was "hustle."
Michael mocked her "hustle" tag before adding that he was proud that she came about such an idea. Fans joined in the fun interaction as they agreed with Michael's amused view. 
This is not the first time he has voiced out how proud he was of his children. The "GMA" host once noted that Sophia and her siblings gave him strength and made him a proud father.
Michael marveled at how his kids got along despite being raised in different environments and moms. He also relayed how much effort he put into being present in his kids' lives.
Michael is a dad to four children from two marriages. His first two are Tanita and Michael Jr. he was married to their mom, Wanda Hutchins, from 1992 to 1996. 
His second marriage was to Jean Muggli, with whom he walked down the aisle in 1999. They had twin girls, Sophia and Isabella, in 2004, and two years later, the pair went their separate ways.