Daily Joke: An Elderly Man Was Riding His Bike
Today's #jokeoftheday is about an older man who was driving a bike to visit his brother. However, he was determined to go faster than his usual speed on a fateful day.
An older man named Mark always rode his bike every weekend to his brother's home on the other side of town. Every time he spent 2 hours on the road and approximately arrived at 3 pm in time for them to chat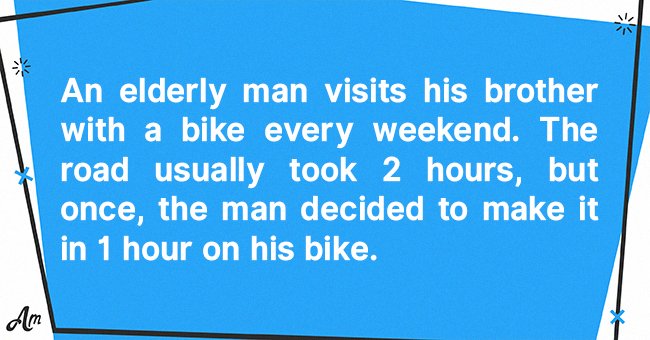 .
After weeks of succeeding in his routine, Mark decided to switch things up and challenge himself to reach his brother's house in one hour. After riding for some miles, Mark became exhausted.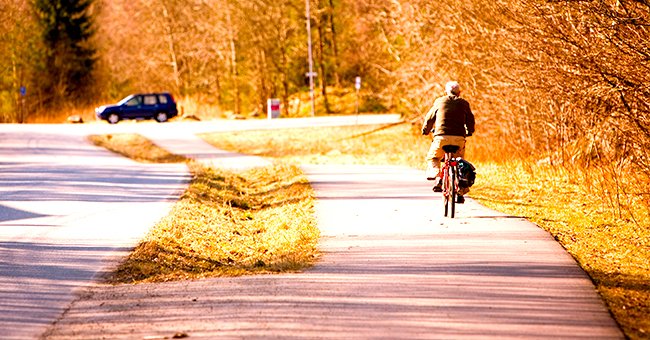 He collapsed at the roadside, trying to catch his breath while sitting when a corvette pulled over. The driver, concerned about his well-being, offered to give him a ride. Mark, however, was confused.
He looked into the car and noticed that there was already a passenger in the vehicle and asked how he would possibly fit in. The driver explained that he had a rope that can be used to tie his bike to the car.
The driver urged Mark to signal him with a shout whenever it seemed like he was going too fast. Mark thought it was a good idea and hopped on board. The journey was going fine until they got to an intersection.
While waiting for the light, Mark spots a Ferrari, and his eyes widen in fear. Once the light changes to green, the Corvette and Ferrari race off. Eventually, Mark made it to his brother's house, but the Corvette lost.
Later that day at the police station, the guys discussed when an officer said, "Hey guys, the weirdest thing just happened to me. A Ferrari and a Vette just lost me at over 120 mph on Main Street."
The other officers asked what happened next, and the first officer answered, saying, "There was this old guy on a bike behind them screaming beep beep and trying to pass!"