Eric Carle, Creator of 'The Very Hungry Caterpillar' & Many Other Classic Children's Books, Dies at 91
Children's author Eric Carle has reportedly died at age 91. The illustrator was well-known for his creative work for little ones and sold more than 50 million copies.
Eric Carle, the creator of "The Very Hungry Caterpillar," and many others passed away on May 23. Carle's team revealed the sad news on his official Instagram account.
"From the Eric Carle Team: It is with heavy hearts that we share that Eric Carle, author, and illustrator of The Very Hungry Caterpillar and many other beloved classics, passed away on Sunday," the statement read.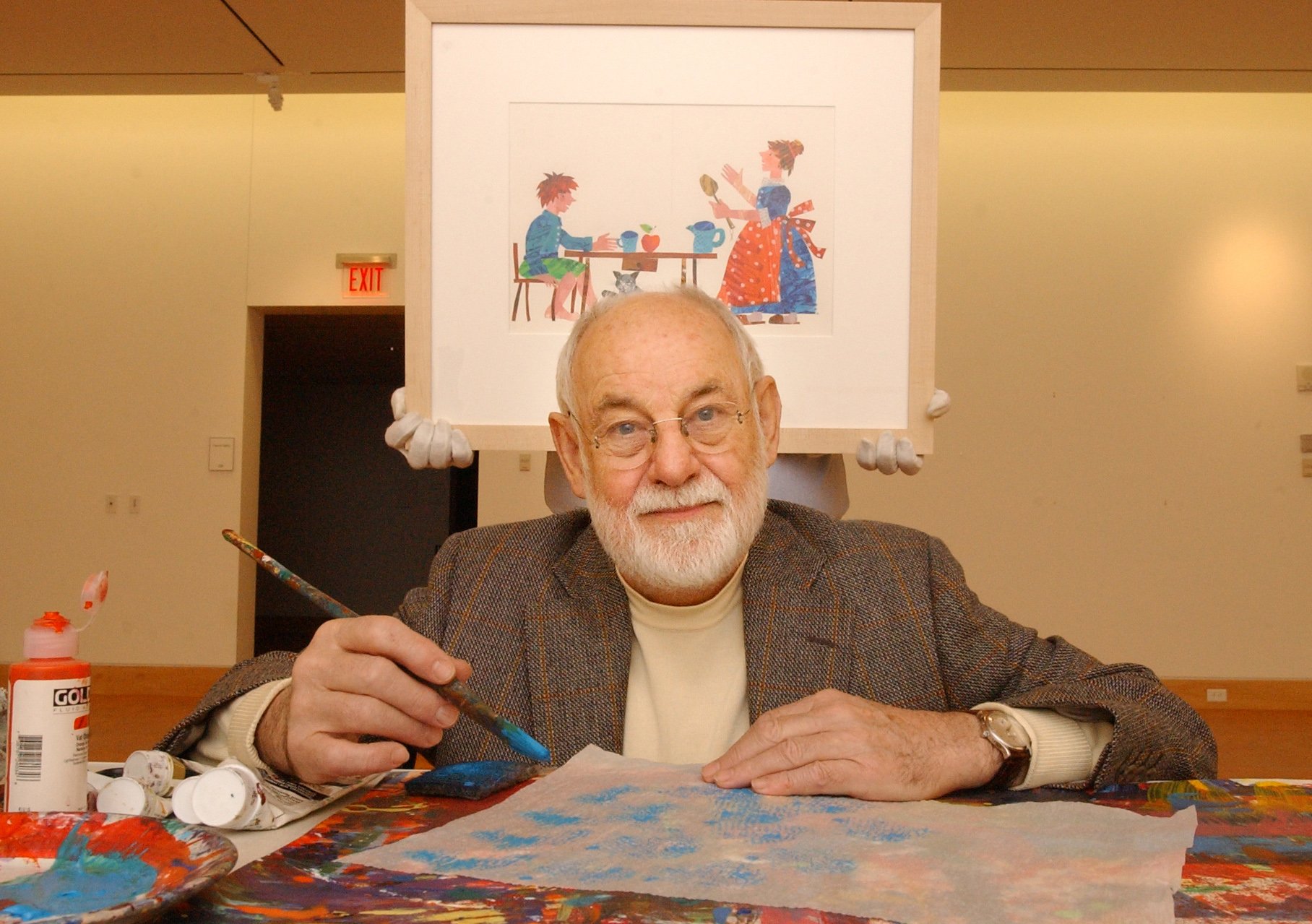 The team added when he was asked why the book was such a success; he said, "I think it is a book of hope. Children need hope. You, the insignificant little caterpillar, can grow into a beautiful butterfly and fly into the world with your talent."
Following the news of his passing, fans paid tribute to him including Book Review editor, Pamela Paul, who said Carle was a genius, a visionary, and a defender of illustration art.
Carle's famous book has been translated into 66 languages and was published in 1969. Since then he has illustrated more than seventy books.
In 2018, he shared how his father reading to him when he was a child helped forge his writing career. Carle revealed that he did not have many books growing up but shared his connection with his dad had a lasting impact.
Another beloved children's author Beverly Cleary died in March at age 104. Like Carle, her creative work was inspired by her Oregon childhood.
Cleary was famous for the book "Ramona and Beezus." She died in northern California, where she lived since the 1960s. They did not disclose the cause of death at the time.