Kaley Cuoco Celebrates Her First Yoga Class since the Pandemic by Sharing a Selfie
Flight Attendant star Kaley Cuoco marked her return to her Yoga classes with a stunning selfie she shared with her more than six million Instagram followers.
35-year-old movie star Kaley Cuoco has not hidden her love for Yoga and recently warmed her fans up with a lovely new selfie she shared to announce her first Yoga class since the pandemic.
Cuoco discovered running was never her thing, so she switched her allegiance to Yoga in order to keep fit, and from the look of her latest selfie, her routine seems to be doing a good job keeping her fit and catchy.
The famous star snapped herself in the middle of an empty studio sitting on a mat. Cuoco wore simple black leggings and a gray top paired with her signature blonde locks in a messy bun.
The 35-year-old shared the stunning picture on her Instagram Stories with her over six million fans and captioned the post, "my first Yoga class since the pandemic and I'm so excited."
Whether in a workout outfit or in a stunning dress, fans of the " Flight Attendant" star expect her to look thrilling and captivating, and she never fails to exceed their expectations with her captivating looks.
Earlier this month, the famous sitcom star showed how pretty she could be when in a celebratory mood. During the birthday of one of her close pals, the Hollywood superstar turned up looking breathtaking.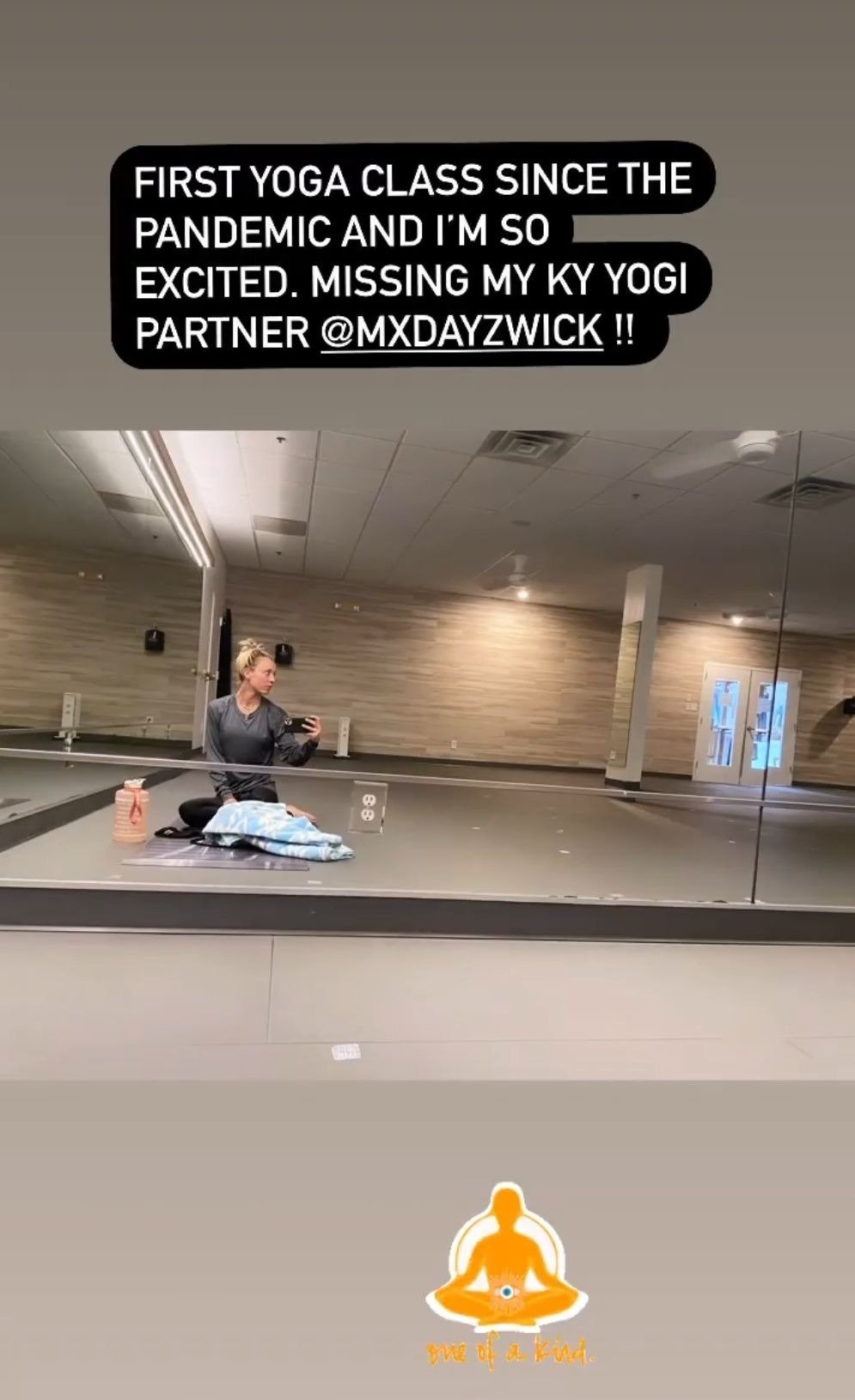 The series enjoyed remarkable success and received 11 awards nominations, including at the Golden Globes and Screen Actors Guild Awards.
In the pictures she shared on her Instagram from their little celebration, Cuoco looked sweet, rocking an oversized white blouse and skinny jeans, which she completed with yellow-hued sunglasses.
The Big Bang Theory actress once stunned her fans with a cute picture of her first kitchen workout in her  $12 million Hidden Hills mansion. The 35-year-old was photographed alongside her trainer Ryan Sorensen, and she looked super focused in a lovely way.
Cuoco has been making headlines since 2019 on the workout front and frequently shares pictures of her intense workout sessions, joining other celebrities like Jennifer Aniston to show fans how seriously they take their fitness goals.
Cuoco could not hit the gym or attend her regular Yoga classes during the quarantine, but she made up for it by turning her luxury home into a mini gym. The actress shared a clip of her jumping ropes for a few seconds wearing a facemask.
Aside from her intriguing fitness regime, the 35-year-old movie star has been making headlines following the success of HBO's critically-acclaimed "The Flight Attendant," in which she appeared as Cassie Bowden.
The series enjoyed remarkable success and received 11 awards nominations, including at the Golden Globes and Screen Actors Guild Awards. Cuoco's career received a major boost with five awards nominations trooping in, including Best Actress at the Golden Globes.