'Bernie Mac Show' Star Dee Dee Davis' Son Looks a Lot like Her in These New Pics of Him in a Black Shirt
Former "The Bernie Mac Show" star Dee Dee Davis is the proud mother of her adorable son, Logan, 3, who looks just like her! Take a look at some recent snaps of him having fun with a cousin at the zoo!
Best known for her role as Bryana "Baby Girl" Thomkins on "The Bernie Mac Show," actress Dee Dee Davis is now all grown up and has a son! Fans got to see recent snaps of him looking just like her on Instagram in a post captioned:
"Bad Boyz 4 Lyfe! #badboys #cousins #brookfeildzoo #zoo #"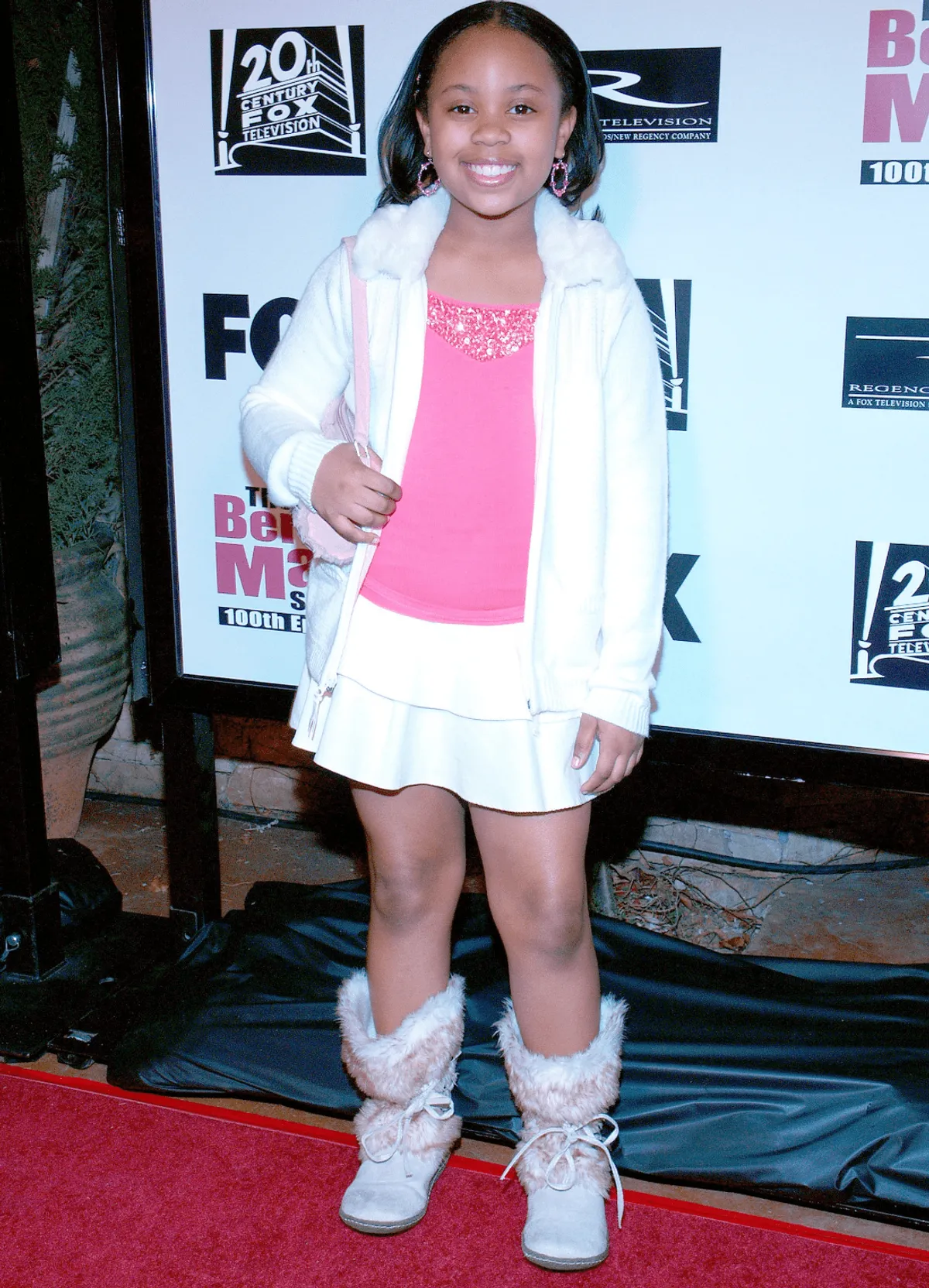 The adorable pictures shared on Logan and his sister Leia's official Instagram page featured him and his equally cute cousin, Karson Tino.
Logan was dressed in a super cool black graphic T-shirt worn with loose-fitting beige pants. The cute little boy had a similarly colored face mask sitting under his chin to match his pants. 
Logan's cousin was also dressed in a black graphic T-shirt, black baggy shorts, and a blue face mask. Both boys looked too cute as they stood by each other, showing off their beautiful smiles.
The sweet pictures gathered many likes as fans could not resist the precious boys' faces and the undeniable resemblance Logan shares with his actress mom.
This May, the family of three surprised their fans when they revealed some delightful news. 
Long-time fans remember Davis from her days as a fundamental member of the "The Bernie Mac Show" cast. It is both surprising and heartwarming to see how fast time has passed and how much she has grown.
After the beloved show came to an end, Davis took a break from acting to focus solely on her education. Upon turning 18 in 2014, the actress started dating her longtime boyfriend, Smokey Lee Jackson. In 2017, he announced that they welcomed their son on Twitter:
"A feeling I Cant [sic] Explain. My Son 💕🤘🏽💯Welcome Logan."
The beautiful post included a heartwarming photo of the proud, first-time father cradling his infant son in his arms while staring at him lovingly.
This May, the family-of-three surprised their fans when they revealed some delightful news. They welcomed another addition into the family as Davis gave birth to a baby girl named Leia. 
Fans got to witness the special moment Logan met his baby sister for the first time in a cute video shared on their Instagram account.
Although it seems like Davis is now more focused on her family and personal life than acting, the actress still holds a special place in fans' hearts.