Cute and Patient Dog Finds New Home after Spending 853 Days in an Animal Shelter
After waiting patiently in an Alabama animal shelter for 853 days, a sweet four-year-old dog has finally found her forever home. 
A four-year-old pit bull and bull terrier mix, Rutabaga, has finally been adopted by a loving family after she spent 853 days at East Alabama Human society. Her owner shared the most adorable photos of her on Facebook.
Rutabaga was patiently waiting to find her forever home. However, no one who visited the shelter was interested. Fortunately, that changed when WSFA 12 shared a profile on the pooch.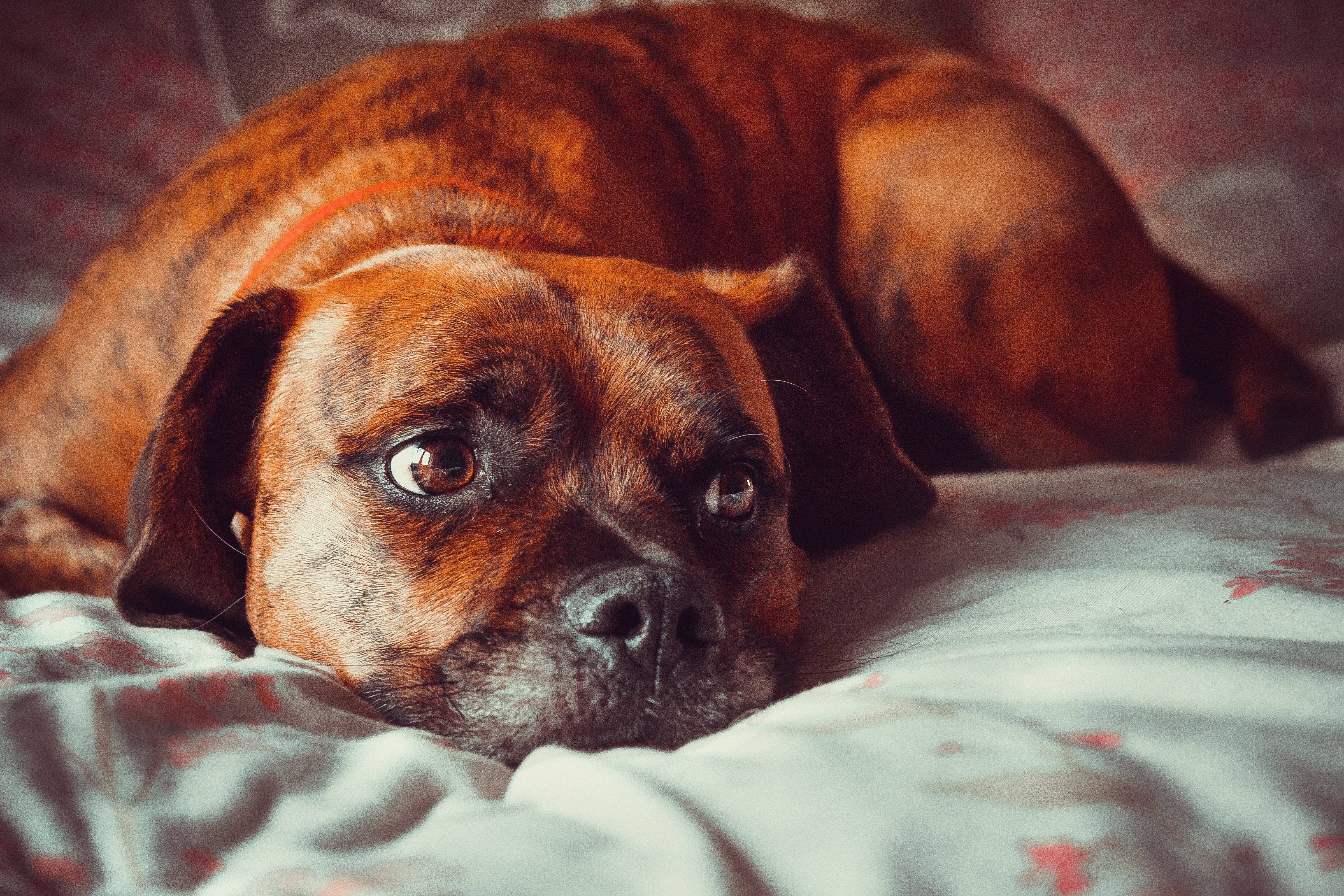 The shelter was inundated with requests to adopt Ruti after the profile was published. A part of the excited potential owners who stumbled upon the article was Jeremy Armstrong and Jessica Ventiere.
Ventiere said she had refused to read it herself. However, her husband read the article to her as he knows she is a sucker for dogs. After hearing about Ruti, the couple knew they wanted her. However, they thought:
"There's no way. She's probably been picked up and adopted already."
But to the couple's surprise, Rutabaga was still at the shelter. The potential family and the shelter staff quickly set up a plan so the couple could foster Ruti for a week to see if she would fit into their family. 
Luckily, the Armstrong-Ventiere family was a perfect match for Ruti, and the sweet dog fit in well with their family of six children, three other dogs, a turtle, and a couple of fish. 
Another dog named Ethan got a second chance at life when he was discovered emaciated in the parking lot.
Ventiere remarked that it felt like she had been a part of their family forever because she fit in so well with the rest of the family dynamics. Ventiere described her new family member as the sweetest and full of personality. 
Ventiere is a big advocate for adopting rescues from shelters. She shared that she has only ever adopted from shelters because there is something about them that makes them the best pets. Ventiere explained:
"I'm a big advocate for rescue dogs. There's something about them. They're just the best dogs."
The East Alabama humane society had previously shared a little background into Rutabaga's story. The shelter got her through animal control, helped her raise nine puppies, and treated her for heartworms. 
Luckily now Ruti is set for a life of love with her new family. Ventiere shared a few photos on her Facebook page of the dog enjoying her new life, new home, and new dog siblings. 
It is so lovely hearing stories of lonely and abandoned dogs being rescued into loving homes. Another dog named Ethan got a second chance at life when he was discovered emaciated in the parking lot of the Kentucky Humane Society.
Luckily he recovered and was adopted by a loving family. However, his story does not end there as the lucky pup became the Dog brew taste tester at Busch for their Dog Brew, a non-alcoholic beverage for dogs.