North Carolina Parents Accused of Staging a Car Attack to Disguise their 2-Year-Old Son's Shooting
Two North Carolina parents were accused of staging a drive-by shooting after their two-year-old son was wounded by gunfire. 
Lucentio Clark, 38, and Tianna Jumper, 20, parents of two-year-old Ryquez Clark, were accused of staging a drive-up shooting to cover up that their son had been shot inside the home. 
The boy is currently in hospital recovering from unspecified injuries after being shot on Mother's Day, May 9, 2021, in Lawndale. The young boy was airlifted to Charlotte hospital following the shooting.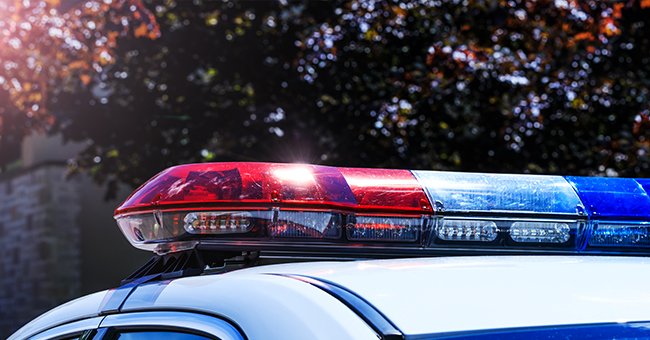 However, something did not add up, and after the Cleveland County Sheriff's Office conducted an investigation, both parents were arrested. The parents are currently behind bars after being accused of staging the incident. 
Clark and Jumper were detained on Wednesday, and both were charged with felony child abuse and neglect with serious bodily injury and obstruction of justice. Clark is also facing a count of possession of a firearm by a convicted felon.
2-year-old Ryquez Clark was shot over the weekend in Cleveland County. He was in his house, with his parents, just sitting there. Law enforcement says it was a "possible drive-by." His mom tells @BHAMonTV he had two surgeries. She's in hospital with him now. At 11p. @WBTV_News pic.twitter.com/Rfn1XilfUS

— Molly Grantham WBTV (@MollyGrantham) May 11, 2021
The two are both being held on bond. Clark is being held on $150 000, while Jumper's bond is $100 000. The couple originally told police that their son was injured during a drive-by.
They told authorities that an unknown shooter had shot into their home, breaking the window and that Ryquez was injured during the shooting. Jumper said that a bullet went through the window, shattering glass onto the floor. 
She added that she and Clark loved their son and that their family had been through a lot.
#NorthCarolina #Parents Accused of Disguising 2-Year-Old Son #RyquezClark #Shooting as Drive-By Attack https://t.co/wbGasmqbn6

— NY Paralegal (@ny_paralegal) May 27, 2021
After investigating, officers were able to debunk the couple's story of a drive-by. Cleveland County Officers reasoned that Clark and Jumper had staged the shooting to seem like a drive-up. 
Authorities found that there had been two shots fired, one from inside the home and a second from outside the house. The second was used to cover up the fact that a gun went off inside the home.
This is Ryquez Clark.
An innocent, playful 2-year-old.
He was shot yesterday...Mother's Day.

Let me repeat that...2 YEARS OLD.

At 11, you'll hear from his mom. @WBTV_News #ClevelandCounty #Lawndale #NC pic.twitter.com/HYx3R8Xx62

— Brandon Hamilton (@BHAMonTV) May 11, 2021
Cleveland County Sheriff Alan Norman said it would have been easier for everyone involved if "one of the parents stepped forward on the day in question and actually told [officers] the real story of what happened."
The day after the shooting, on May 10, Jumper actually spoke about the incident to WBTV. She told the outlet that she wanted her son "back to normal and back playing."
NEW: Parents charged, accused of disguising 2-year-old's shooting as drive-by in Cleveland County North Carolina. https://t.co/Ls3BjnGP9X

— Cody Alcorn (@CodyAlcorn) May 26, 2021
She added that she and Clark loved their son and that their family had been through a lot. She expressed that she just wanted Ryquez to be safe and back in her arms. 
Clark and Jumper are currently being held at the Cleveland County Detention Center. The Department of Social Services is working to arrange Ryquez's care and well-being.