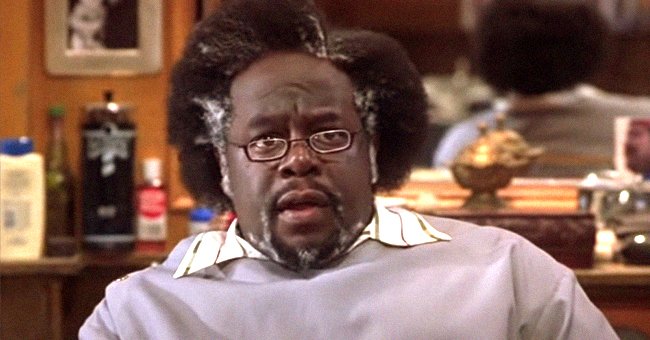 youtube.com/Movieclips
See Cedric the Entertainer's Daughter Lucky in a Blush Pink Prom Dress with Her Date
Fans of the famous comedian Cedric the Entertainer congratulate him after his daughter's high school graduation. 18-year-old Lucky Rose stunned many with her prom gown.
Comedian Cedric the Entertainer took to Instagram to post a picture of his daughter Lucky Rose in her pink prom dress next to a boy (who likely was her prom date). He added the caption:
"Prom last week, s/o #DJJustice, this week graduation @itsluckyluxe is just moving forward. And I'm over keeping my Daddy thang popp'n❤️."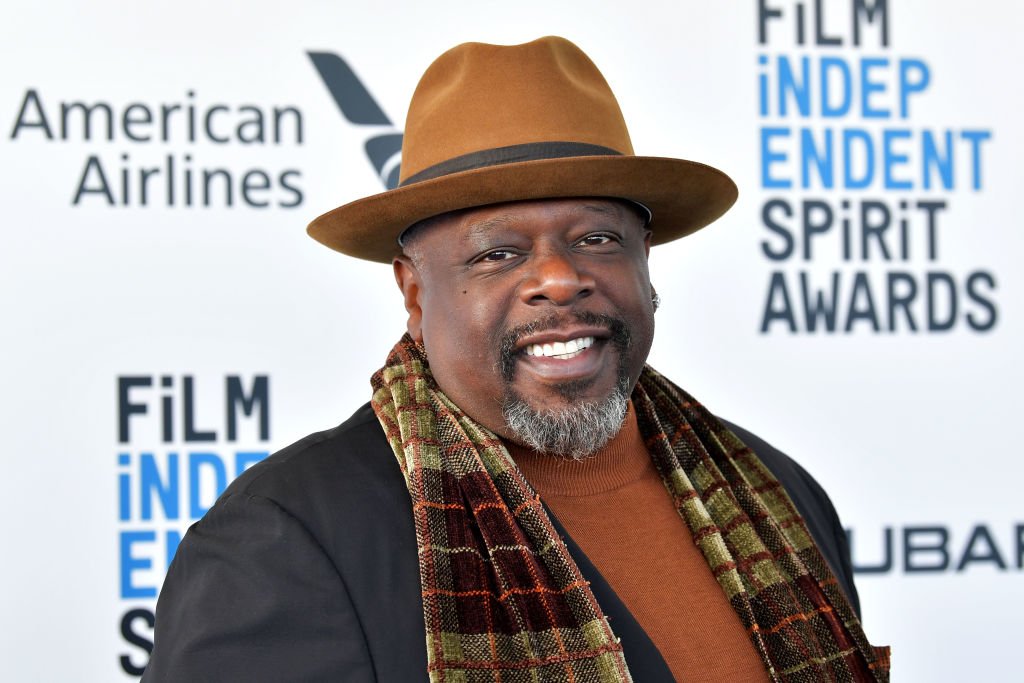 Cedric the Entertainer attends the 2019 Film Independent Spirit Awards on February 23, 2019. | Photo: Getty Images
Many of Cedric's fans liked and commented on the picture. Some of them complimented her beauty and some congratulated both father and daughter. One fan commented:
"They grow up so fast. She looks so beautiful, and he looks so handsome 🔥🔥🔥🔥."
Lucky Rose, who described herself as a fashionista on her Instagram bio and is known for posting pictures of herself in different fashion wears, also posted a video on her Instagram stories about her graduation.
In the short video, she's seen hugging her friend very tightly while they both wore their graduation gowns. She also added a caption saying that she's graduating with her friend from day one.
Cedric played significant roles in some of the past years' biggest TV series and movie productions.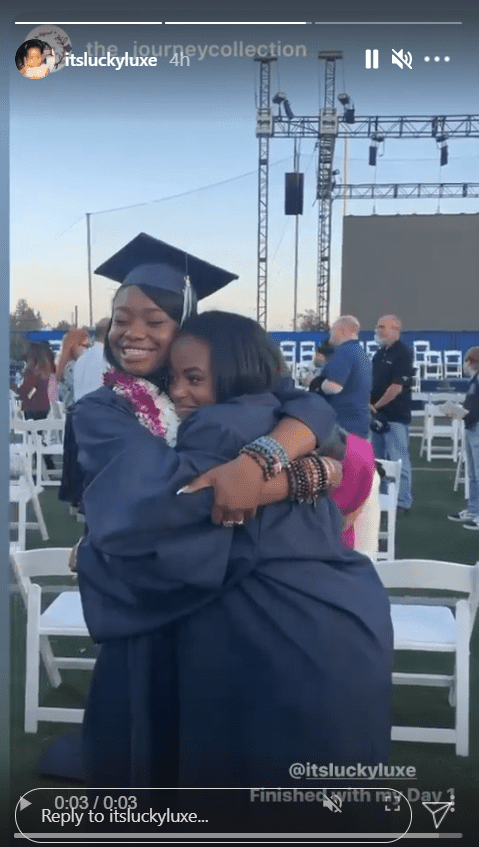 Cedric the Entertainer's daughter Lucky Rose at her graduation | Photo: instagram.com/itsluckyluxe
Like many other high school graduates, Lucky Rose may wish something for her graduation from her father. Cedric hopes she follows the footsteps of his eldest daughter, Tiara, who only wanted a summer job after her graduation.
It hasn't all been good news for the family of the comedian over the years. He had a challenging period six years ago when his mom died after her battle with cancer.
In a statement he released at the time, he thanked all his friends and fans for their prayers through the tough time. He also said that his mom was an amazing woman, and he and his sister continue to mourn her.
Cedric has had both good and bad times in a career that has spanned over 30 years as an actor and comedian. However, he has been able to cement his place as one of the best performers in movies, on stage, and on TV.
Cedric played significant roles in some of the past years' biggest TV series and movie productions. Some of these are "The Neighborhood," "The Last OG," "Johnson," and "Barbershop."
For someone who has grown so prominent in the entertainment industry, the start of his career wasn't so easy. He began on stage as an unknown stand-up comedian. He followed his friend's advice to participate in a comedy contest and won.
Cedric's career took a different turn since he won that comedy contest. Since then, he has used his platform positively, trying to help people with diabetic nerve pain and encouraging them to speak with their doctors.
Please fill in your e-mail so we can share with you our top stories!