Here's What David Schwimmer Called Jennifer Aniston's Ex Brad Pit during the 'Friends' Reunion
David Schwimmer called Jennifer Aniston's ex-husband her "fella" during the "Friends" reunion special. This came amid the cast's recollection of some guest stars on the show.
The highly anticipated "Friends" reunion had several memorable moments, but one that did not go unnoticed was when David Schwimmer talked about Jennifer Aniston's ex. 
During the "Friends: The Reunion" special, Schwimmer recalled the show having many guest stars, most of whom he was a big fan of at the time.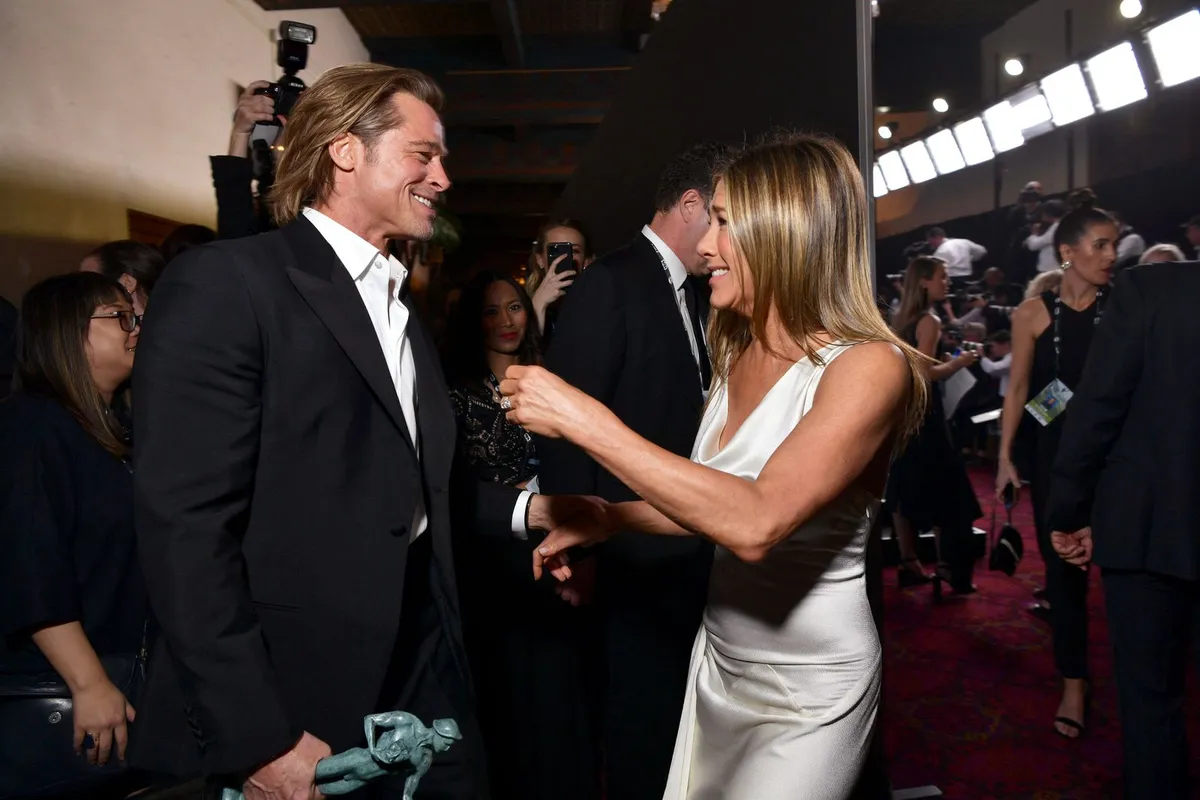 His other cast members remembered stars like Danny DeVito, Ben Stiller, Sean Penn, and Julia Roberts coming on "Friends," but Schwimmer soon added one more person — Brad Pitt.
He noted they had amazing guest stars and said to Aniston, "Your fella, Brad [Pitt], did one," to which the actress replied affirmatively saying, "Pitt came, did one,"
Pitt notably appeared as a guest star in "The One with the Rumor" episode where he acted as Will Colbert, an ex-classmate of Ross, Monica, and Rachel.
At the time, Pitt and Aniston were married. The couple would later divorce in 2005 but have since maintained a cordial and maybe even friendly relationship.
Speaking recently, Aniston admitted that Pitt was one of her favorite guest actors on "Friends." She also agreed when Lisa Kudrow described the actor as fantastic.
Director Ben Winston also doubled as an executive producer.
"Friends" co-creator David Crane previously revealed that Pitt was hesitant about appearing on the show, seeing he has never done TV before an audience.
However, seeing how well Pitt has been praised for his role as Colbert, there is no doubt he did a fantastic job during his time on set with the "Friends" cast and crew.
Jennifer Aniston says Brad Pitt was one of her favorite 'Friends' guest stars https://t.co/zeZL7fz2qY pic.twitter.com/TQqRC799BK

— Yahoo Entertainment (@YahooEnt) May 25, 2021
"Friends" reunion, called "The One Where They Get Back Together," is now available for streaming on HBO Max. Viewers will, however, need a subscription to watch on the platform.
The reunion featured all six lead characters, Rachel(Aniston), Monica(Courtney Cox), Phoebe(Kudrow), Joey(Matt LeBlanc). Chandler(Matthew Perry) and Ross (Schwimmer).
The special, executively produced by all the six stars, is set at the series' original soundstage, Stage 24, at the Warner Bros. Studio in Burbank.
Director Ben Winston also doubled as an executive producer alongside Kevin Bright, Marya Kauffman, Emma Conway, James Longman, and David Crane.