Lionel Richie Marks His Only Son Miles' 27th Birthday with Throwback and Recent Photos with Him
Music icon Lionel Richie did not hold back on his sweet feelings in a new media post as he shared a birthday shoutout honoring his son, Miles Richie's 27th milestone age.
Lionel Richie wondered where the time went in his recent Instagram upload where he heartily celebrated his son Miles Brockman Richie's 27th birthday. 
Lionel posted throwback photos of when the young man was still a toddler, and he let the nostalgic feelings course through him. The first photo presented Lionel and a little Miles enjoying daddy-son moments.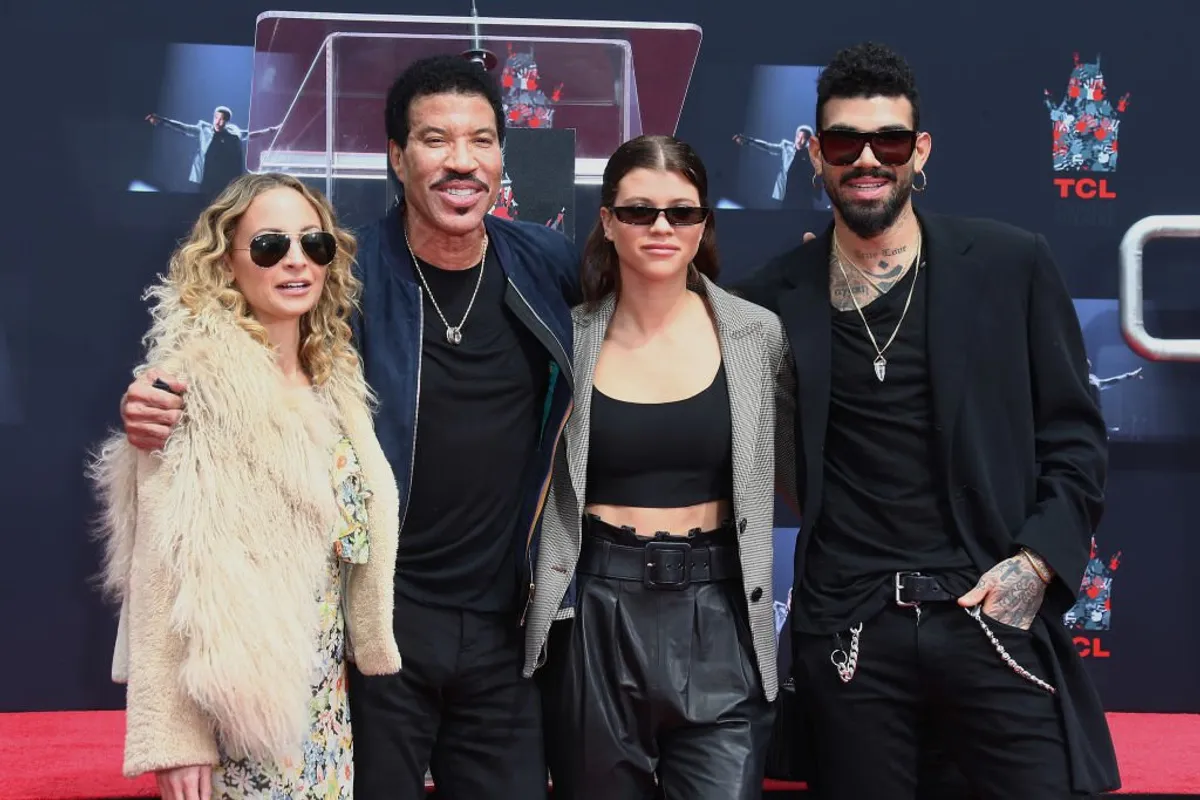 Miles appeared to be his daddy's mini-me with their uncanny resemblance. More of the slides presented heartwarming images of the toddler going about his "baby business."
The last slide was more recent, showing Lionel and his grown son posing with class and elegance for the camera. The pair showed their fashion ranges in all-back outfits. Lionel wrote in his caption:
"My little man is... not so little anymore. Happy Birthday to my twin @milesrichie. You are such a light, and I'm so proud of you…"
Miles is the middle child but he is the first from the singer's marriage to Diane Alexander. His younger sister is Sofia Richie, who has been in the spotlight for a while now.
She is a model like her older brother and has been in the industry since she was a teenager. 
In 2019, Miles found himself the subject of tabloids and news headlines after causing a scare at Heathrow Airport in London. The young man had been denied access to the plane, which did not go down well.
In a feat of anger, Miles informed the airport authorities that he had a bomb in his luggage and he would detonate it if he wasn't allowed access to board a flight. He ended up in a brawl with one of the officers.
After further investigation, Miles was found to have laid false claims, and he was charged with battery and cautioned for communicating wrong information. The caution was a warning for his minor crime of lying. 
Miles worked as a model for Wilhemina, and he has walked the runway for major brands like Philip Plein, alongside other celebrity kids like Christian Combs.
His older sister is Nicole Richie, who is Lionel's first child from his 18-year marriage with his high school sweetheart Brenda Harvey. Nicole is married to Joel Madden, and they have two children.
Nicole has had her fair share of public attention while she expanded her entertainment career. She has worked as a TV personality, author, actress, and fashion designer.
The last child is Sophia, and she is as famous as her older siblings. She is a model like her older brother and has been in the industry since she was a teenager.