Cristhian Bahena Rivera Found Guilty of Mollie Tibbetts' Murder Nearly 3 Years after Her Death
Back in 2018, Mollie Tibbetts, a 20-year-old student from the University of Iowa, went out for a run but never returned home. Now, almost three years later, her family has found closure.
On Friday, May 28, Cristhian Bahena Rivera, the main suspect in the case involving Tibbett's disappearance and killing, was found guilty of first-degree murder by the jury.
The verdict was achieved after a seven-hour deliberation and during the reading, Rivera, a 26-year-old man from Mexico, showed little to no reaction upon being found guilty.
Breaking: Jury finds Cristhian Bahena Rivera guilty of first-degree murder in the 2018 death of Mollie Tibbetts. Iowa law requires his sentence be life in prison with no parole. pic.twitter.com/1tJzxeMEyg

— Mary Green (@MaryGreenNews) May 28, 2021
The mandatory sentence for first-degree murder in Iowa is life in prison without the possibility of parole, but this didn't seem to faze Rivera, who was then led out of the courtroom in handcuffs.
Tibbetts' family was present during the trial, watching from an overflow room across the hall, and, according to Prosecutor Scott Brown, they were "pleased with the verdict."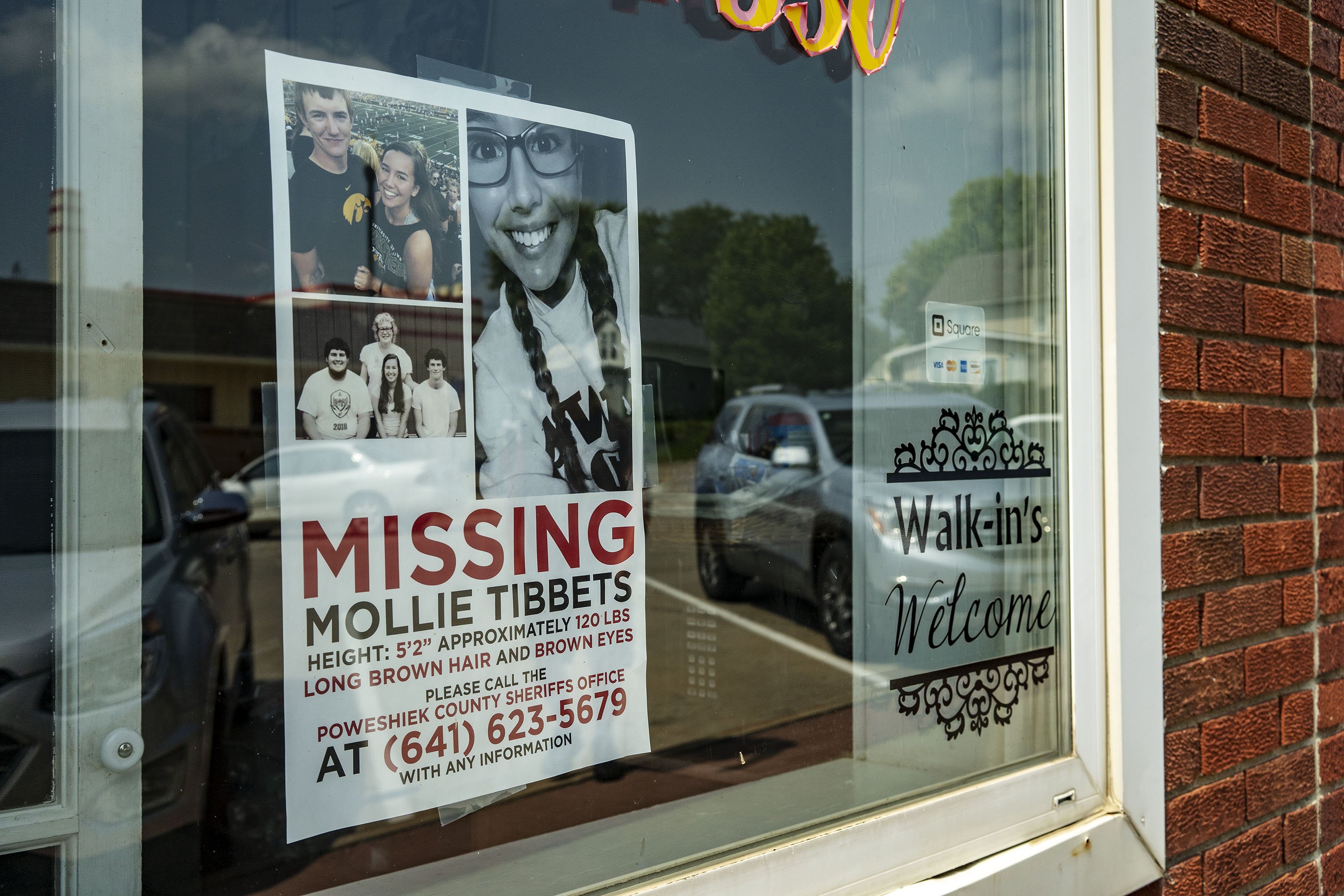 RIVERA STALKED TIBBETTS
Rivera was arrested after he was caught circling around the area where Tibbetts disappeared. When interrogated by the police, he confessed to following the young woman because he found her attractive.
The 26-year-old then told the officers that he engaged in a physical altercation with Tibbetts before blacking out and that when he woke up he found her dead in the trunk of his car.
The jury hands over a guilty verdict in the Mollie Tibbetts murder trial. A farm worker was convicted for the murder of the college student after her body was found in an Iowa cornfield nearly three years ago. @Zohreen has the details. https://t.co/XvK80NRWOj pic.twitter.com/INGqwVtZA0

— Good Morning America (@GMA) May 29, 2021
Following these declarations he led the police to the cornfield where he dumped her body, hiding it with cornstalks. However, despite all this, Rivera claimed that he didn't kill Tibbetts.
It was the ending that the Tibbetts family was looking for but not the one Rivera was hoping to find.
According to him, two masked and armed men burst into his home and forced him to drive them to the location, which was when one of them killed the student.
ALLEGEDLY THREATENED
Rivera said that the men threatened to kill his daughter and former girlfriend if he told anyone what had happened, but his side of the story was found implausible.
According to attorney Chad Frese, his client was consistent with that story from the very beginning and that it wasn't in any way fabricated to beat the charges against Rivera.
⚖️The tireless work of our analysts, agents, troopers, criminalists, support staff members and LE partners ensured #JusticePrevailed in multiple cases - culminating with the 1st Degree Murder conviction of Christhian Bahena Rivera in the murder of Mollie Tibbetts. #DPS4Iowa pic.twitter.com/5RoVB1PBm4

— Iowa Department of Public Safety (@IowaDPS) May 29, 2021
Brown, however, believes that Rivera's story that he was coerced by two complete strangers didn't hurt the prosecution and even helped it. He added:
"I mean, he's coming up with something totally new. He had a chance to tell that same story if he was truly fearful for his child and for Iris."
It was the ending that the Tibbetts family was looking for but not the one Rivera was hoping to find. The sentencing hearing will be held at the Poweshiek County Courthouse in Montezuma, Iowa, on July 15 at 9:30 a.m.