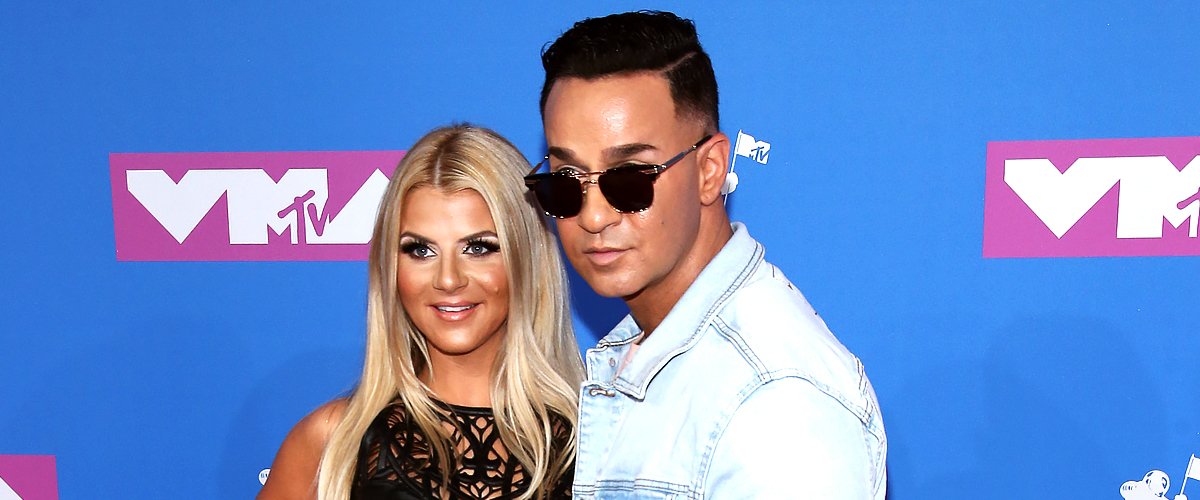 Getty Images
Mike and Lauren Sorrentino's Love Story — From College Sweethearts to Proud Parents of a Baby Boy
Mike and Lauren Sorrentino started out as college sweethearts. Now, over a decade later, the couple is happily married and proud parents to a beautiful baby boy.
Mike "The Situation" Sorrentino is most popular as a cast member on the MTV series "Jersey Shore," which ran for six seasons between 2009 and 2012.
However, outside of his successful career as a reality star, Mike shares a fascinating long-term love story with Lauren, his wife of nearly three years. From college sweethearts to their years-long break to their eventual wedding, here's a glimpse into the couple's inspiring romance.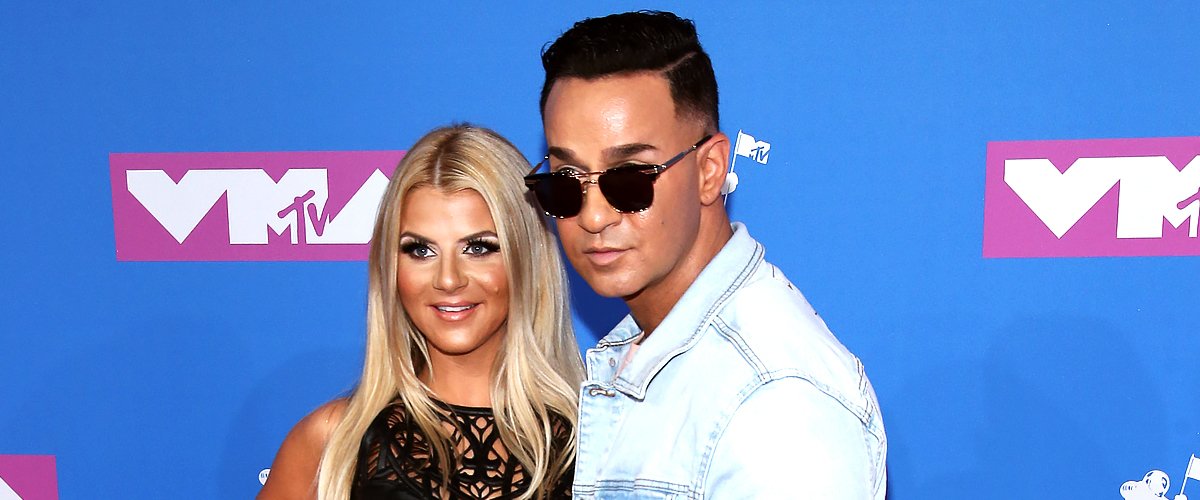 Lauren Pesce and Mike "The Situation" Sorrentino attend the 2018 MTV Video Music Awards at Radio City Music Hall on August 20, 2018 | Photo: Getty Images
The pair go way back. Mike and Lauren dated in college and were together for nearly four years before taking a break when "Jersey Shore" started airing.
In 2015, Lauren told Us Weekly that she was not happy with most of Mike's antics on "Jersey Shore." Despite this, she is happy he found success on the show.
The duo's break lasted for as long as "Jersey Shore" ran, but they remained in contact throughout. After the show ended in 2012, Mike and Lauren rekindled their relationship.
LAUREN'S UNWAVERING SUPPORT
Following the end of "Jersey Shore," Mike faced several legal woes and struggled with a painkiller addiction, leaving him in rehab for 60 days in 2012. Through all of this, Lauren was there to provide support.
In 2017, Mike recalled how Lauren tried to help him avoid falling into another addiction spiral when he cracked his ribs two years before.
But while Mike has often acknowledged how his addiction struggle affected his relationship with Lauren, she has continued to show unwavering support.
In 2018, Mike called Lauren his better half and the reason he continues to fight for his future and be the best version of himself.
The reality star admitted wanting to give Lauren, his family, and every other person looking up to him a good example of what could happen through dedication and discipline.
Lauren, in turn, has credited Mike for working hard to get sober and healthy. She added that their faith in God also played a big part in his recovery.
Apart from his addiction struggles, Lauren has also been there for Mike through his legal troubles over the past few years.
In September 2014, the reality star and his brother Marc were indicted for tax offenses and conspiring to defraud the United States after refusing to pay taxes for two years.
Three years later, Mike and his brother were indicted on additional legal charges, including tax evasion and falsifying records.
In January 2018, the reality star pled guilty to one count of tax evasion and was later sentenced to eight months in prison in October of that year.
Last November, Mike and Lauren said they had a baby on the way. The news came exactly one year after sharing the news of their miscarriage.
Despite all of Mike's woes, Lauren always believed he was a good man. Most importantly, she helped him see his worth so he could fight for himself.
In April 2018, Mike took to social media to announce his engagement to Lauren. The pair got married seven months later in a beautiful ceremony at Legacy Castle in New Jersey.
The couple's big day was graced by some of Mike's "Jersey Shore" co-stars, including Paul "DJ Pauly D" DelVecchio, Vinny Guadagnino, and Ronnie Ortiz-Magro, all of who served as groomsmen.
All in all, Mike and Lauren's big day was all shades of beautiful. Later at night, the newlyweds surprised their guests with a live performance from legendary singer Rob Base.
Following their wedding, Mike went into the Otisville Correctional Institution in New York to serve his eight-month jail sentence for tax evasion.
In September 2019, the reality star was released, and soon after, Mike and Lauren started their baby-making plans. The couple was more than eager to start a family.
Their dreams soon came true but not for too long. In November 2019, the couple sadly announced that they had suffered a miscarriage seven weeks into Lauren's pregnancy.
Lauren described the loss as heart-wrenching, adding that it was difficult for them. But despite the pain, the couple managed to find a silver lining.
Lauren admitted that suffering a miscarriage made her and Mike closer than ever, seeing that they had to lean on each other for support.
Knowing that they did not want to wallow in pain, it was not long before the couple started trying for another child. The little one soon came along.
Last November, Mike and Lauren announced they had a baby on the way. The news came exactly one year after sharing the news of their miscarriage.
On May 26, 2021, the couple welcomed their first child, son Romeo Reign Sorrentino. They took to social media to share the exciting news with fans.
Please fill in your e-mail so we can share with you our top stories!