Ayesha Curry Looks Stunning In New Bikini Snaps Posted on Instagram – See Them Here
Cookbook author and TV personality Ayesha Curry sizzled in a stunning bikini while soaking up the summer sun. Check out her jaw-dropping snaps on Instagram.
Ayesha Curry recently impressed fans after posting alluring bikini photos on Instagram.  Alongside the cookbook author was her husband, NBA basketball star Stephen Curry. 
The first photo showed Ayesha standing beside a tree while drinking a glass of cold beverage. She looked incredibly fit in her black bikini, which she paired with silver accessories.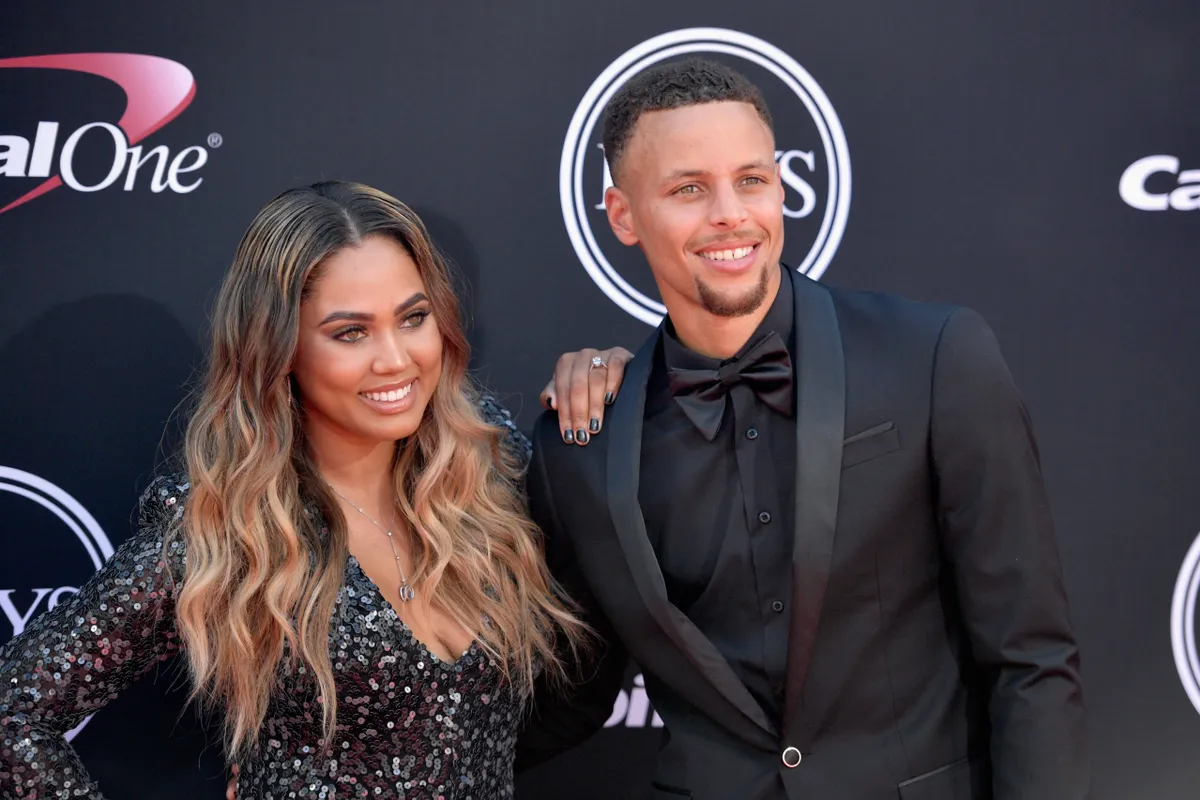 Ayesha, who lost 35 pounds last year, displayed her toned arms, legs, and abdomen. The Food Network star earlier shared to Women's Health Magazine her secrets to losing weight. She said:
"For me, it was really about learning how to exercise portion control and living that 80/20 life."
The 32-year-old beauty also enjoyed the hot day with Steph, who wore blue boardshorts in her next Instagram post. The longtime couple shared sweet moments by the poolside. 
A few of the snaps showed Ayesha looking sideways as she rested her head on top of her smiling husband's head. She also shared a picture of her Margarita and captioned it, "Bliss feat."
Amid the complexities of motherhood, Ayesha enjoys being a mom of three.
Many fans noted they are their favorite couple, while an admirer commented that Steph is lucky to have Ayesha as his wife. The couple has been married since 2011.
Ayesha previously shared her thoughts about starting a family at a young age, saying it felt right to marry young, but it forced her to make tough decisions. 
Her decision led her to question her existence, but her internal crisis went away after expanding her family. Having kids was not part of their plan, but it gave her a new perspective.  The couple shares three beautiful children - Riley Elizabeth, 8, Ryan Carson, 5, and Canon 2. 
The "Ayesha's Homemade" star found her calling as mother. Amid the complexities of motherhood, she enjoys being a mom of three. While raising their children, she also developed her entrepreneurial skills. 
After she started blogging about her food recipes online, she published three cookbooks. She also launched Sweet July, her boutique store and cafe.
More recently, Ayesha launched her magazine, which bears the same name as her store and cafe. The publication focuses on food, financial well-being, entertainment, self-care, and the community.
Although Ayesha was initially afraid of taking risks, Stephen supported her throughout the process. Eventually, she was able to enjoy a successful career.