World-Famous Italian Ballerina Carla Fracci Dies at the Age of 84
After battling cancer, the world-famous ballerina Carla Fracci passed away in her home in Milan on Thursday, May 27, 2021.
The world-renowned Italian ballet legend Carla Fracci passed away in her Milan home this month, on May 27, 2021. She was 84 years old and had been battling cancer.
The Milan theater, Teatro Alla Scala, announced her passing on Facebook in a heartwarming tribute to her life and career. It detailed her humble beginnings as a tram driver's daughter, to taking the world stage as a ballerina.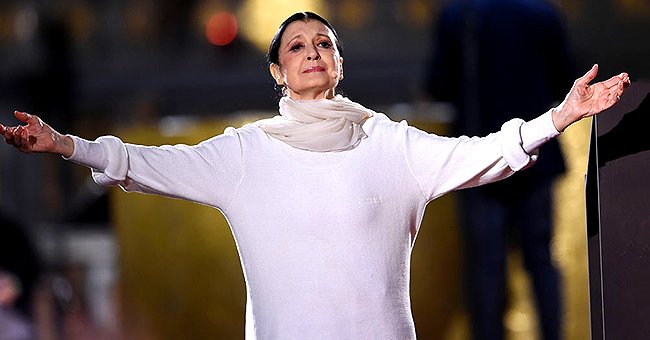 Fracci had attended La Scala's Academy from the age of 10. She graduated in 1954 at the age of 18 and would stage her first show, "La sonnambula," alongside her fellow graduating ballet students. 
She got her first break as a substitute for Violette Vardy in "Cinderella" in the same year. A few years later, in 1958, she had risen to the status of a prima ballerina and had started taking her dancing skills to the rest of the world. 
She was invited to the Royal Festival Hall, opportunities in America became available, all while being a central figure at La Scala. Her most identifiable role was "Giselle." Fracci first played the coveted role in London in 1959 and then around the world for decades.
"Giselle" would become a part of her legacy as in January this year, she taught a masterclass on the ballet performance for La Scala's social media channels. It became a part of a documentary series on RAI state television. 
Italy's President Sergio Mattarella stated that Fracci had honored her country with her artistic efforts.
The renowned dancer performed with many other ballet legends, including Rudolph Nureyev, Mikhail Baryshnikov, Danish ballet star, Erik Bruhn and La Scala's own dancer Roberto Bolle who said he would remember Fracci for her human generosity. 
The talented dancer won one of the greatest prizes available for dancers. In 1969, she won the Dance Magazine Award. Her incredibly dancing also took her to the big screen as she performed for the cameras too. 
Fracci played lead roles in "Verdi," a teleplay, and the movie "Nijinsky" by Herbert Ross. Her ballet career gained her celebrity notoriety in Italy as she appeared on Italian TV and in popular magazines. 
Fracci's last performance was at La Scala in the role of Luce in "Excelsior" in 2000. Although she stopped performing, her dancing profoundly impacted ballet audiences, ballerinas, and her community.
Italy's President Sergio Mattarella stated that Fracci had honored her country with her artistic efforts, elegance, and various accomplishments. While Mario Draghi, Italy's Premier, referred to her as a great Italian. 
She is survived by her husband of 57 years, theater director Beppe Menegatti. The couple has one son, Francesco Menegratti, who, as a young boy, would often travel with his mother on her ballet tours.