Bow Wow's & Chris Brown's Daughters Pose Together With a Snake in New Birthday Photos
Bow Wow and Chris Brown's daughters Shai Moss and Royalty Brown showed their love for animals in new pictures they shared on their Instagram pages showing glimpses of the latter's birthday party.
Many people are scared of snakes and are likely to freak out if they should sight the reptile. However, Bow Wow and Chris Brown's daughters Shai Moss and Royalty Brown do not belong to that category. 
The adorable girls showed they could be themselves in the presence of a snake in recent pictures they shared on their respective Instagram pages. The pictures were taken during Royalty's birthday party.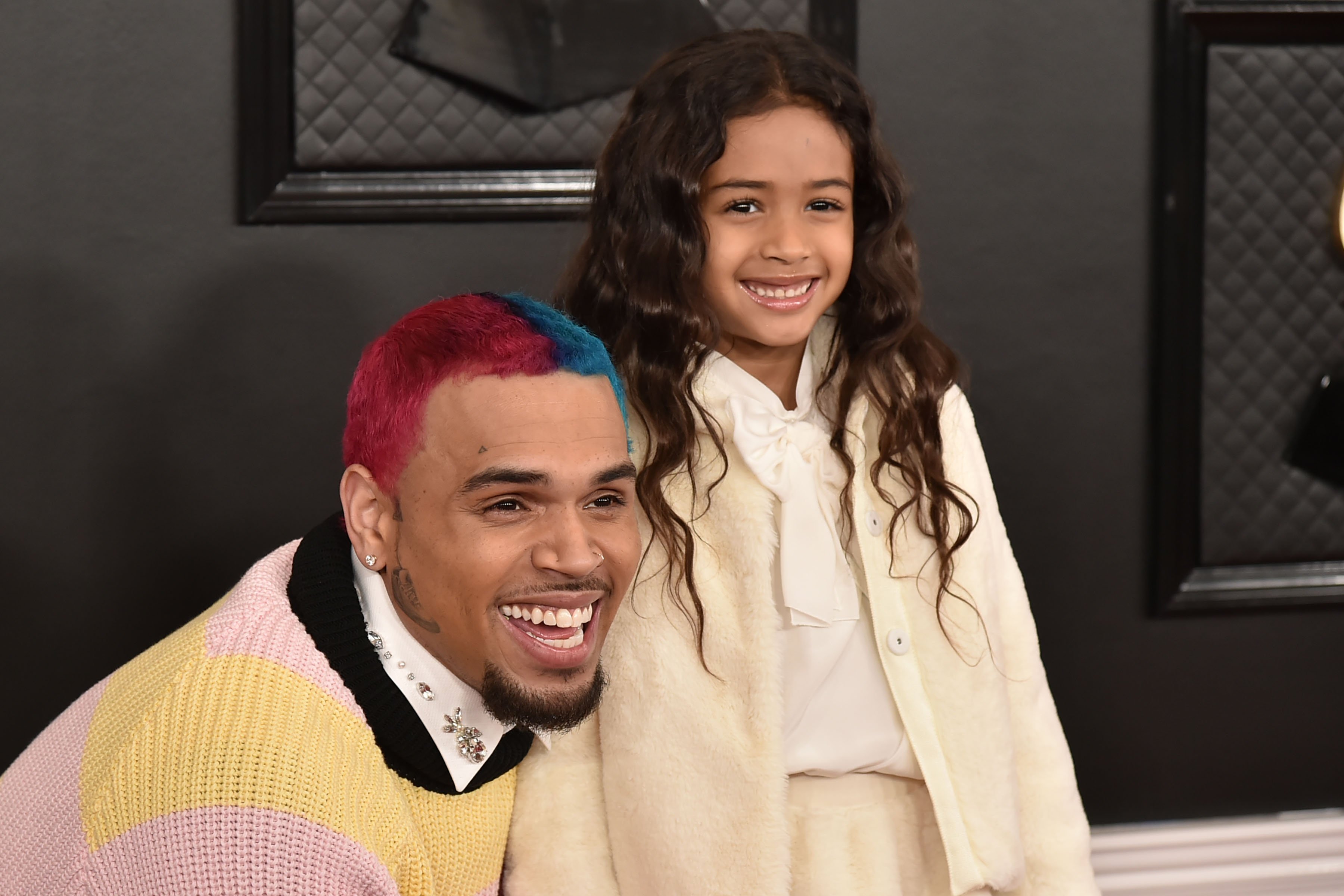 Royalty turned seven years old on May 27, 2014, and her friends, including the 10-year-old Shai, were on hand to celebrate with her. Shai shared four photos she snapped with the celebrant. 
Royalty was clad in a one-piece black star and leopard-print swimsuit with cut-outs at the stomach region while Shai wore a denim jumpsuit dress. 
Three out of the four snaps showed the girls admiring a long brown snake on Royalty's body. It was incredible to see them smiling and touching the reptile.
The last snap showed the girls posing all smiles without the snake. In that particular snap, Royalty paired her swimsuit with black pants. Shai captioned the post, 
"Had so much fun yesterday at @missroyaltybrown bday party💕."
Royalty also shared the pictures on her Instagram page. She captioned the post with a red heart emoji and revealed the pictures were taken by Los Angeles photographer and content creator Bree Arline. 
Brown celebrated Royalty's birthday with a pony-themed bash but looked sullen during the celebration. The "Look At Me Now" singer's sad expression at his daughter's birthday party comes after fans deemed him unrecognizable at rapper Drake's Billboards Awards afterparty. 
Brown appeared at Drake's party rocking a new hairstyle. He was clad in an all-black outfit and looked slim. For his daughter's birthday bash, he wore a tie-dye long-sleeved shirt. 
Brown shares a close bond with Royalty and has shown this many times in the past. In August 2020, the talented hitmaker shared an adorable snap showing Royalty in a floral dress and described her as his beautiful twin in the post's caption. 
Meanwhile, Bow Wow also shares a close bond with his daughter, Shai, who looks set to topple him in the entertainment industry. 
Last December, Shai went viral as fans appreciated her acting skills, which she displayed on social media platforms. Many fans even said she had more views than her father's music. 
Bow Wow is unlikely to mind such comparisons and will be delighted that his daughter is getting more accolades than him. After all, all parents want their kids to surpass their exploits.