Chris Brown & Daughter Royalty Show Their Likeness as They Pose Together During Her Birthday Party
Chris Brown joined his daughter and baby mama as they celebrated their daughter's 7-year-old pre-birthday party, leaving fans to see the genuine fatherly love as they posed for several shots.
Less than one week ago, singer and dancer Chris Brown, who shares his first child and only daughter with Nia Guzman, a former lover, joined in a hearty family celebration.
Their daughter Royalty turned 7, and they thought of no other way to celebrate the new age other than throwing a perfect pre-birthday bash — after all, the number signifies perfection!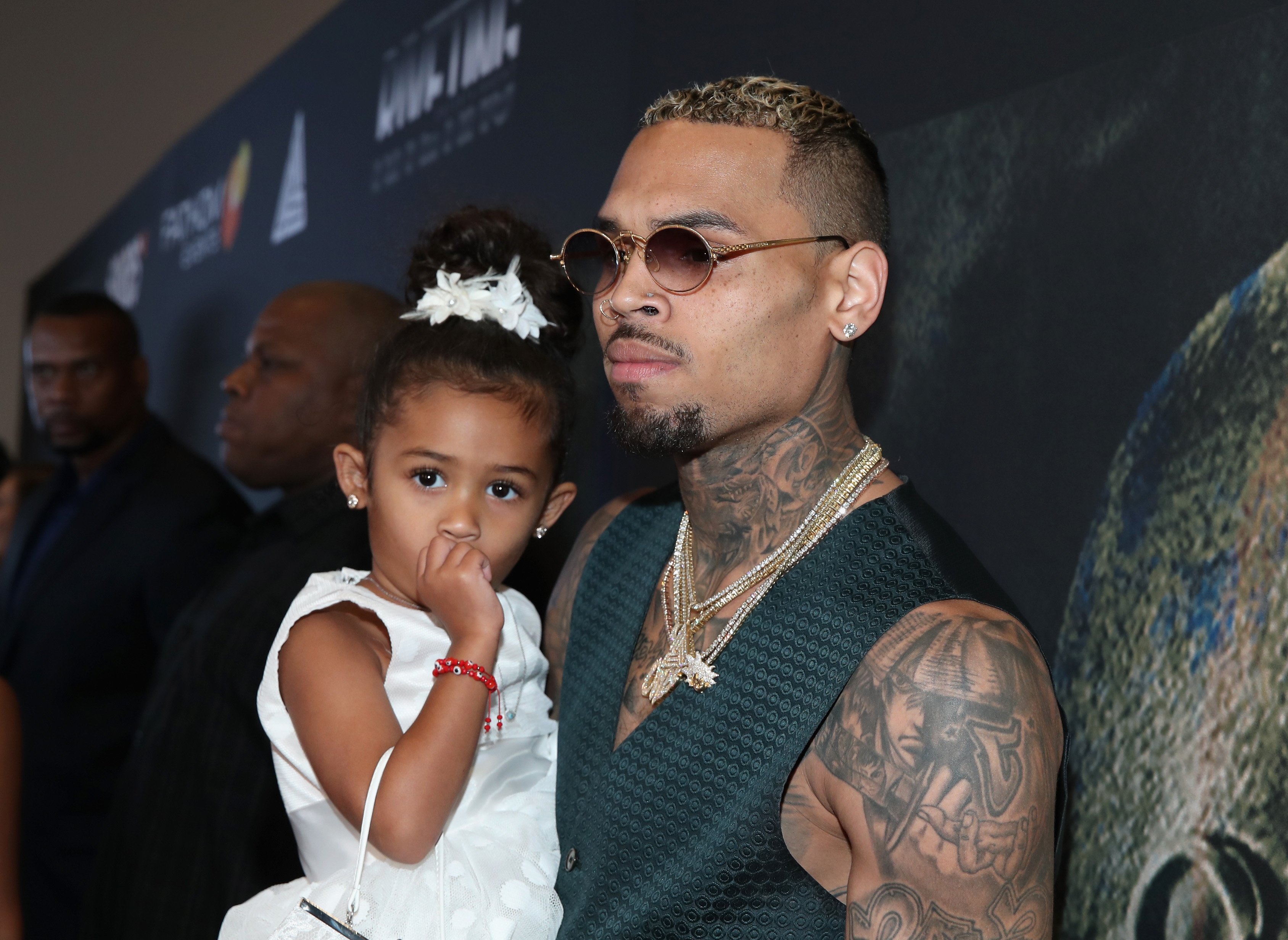 The birthday celebrant, who already has a good reputation online and representation, shared the highlights of the big day via her social media page.
These birthday posts had fans seeing double as father and daughter posed side by side, revealing their strong likeness in facial features.
To crown the day, the celebrant posed in a purple and gold high chair alongside her dad and mom who stayed close by wearing the same infectious smiles as their child.
As far as the day's fashion police were concerned, Royalty represented her name by dressing in a pink party robe and silver crown that made her look every bit a queen. 
Chris Brown's youngest child is from a different ex-lover; still, he manages to celebrate his kids without any partiality in play.
The inner outfits were selected to blend with the bright-colored robe. It was a nice pink top with ruffled sleeves and a colorful free skirt that worked magic with her hand bracelet.
Other photos flaunted more little ladies—her friends—having fun at the table with lots of treats and later bouncing high in a bouncing castle. Fans could also see the plethora of gifts, some customized, arranged on a table. The tag-along caption read:
"Thank you @royal_divazz_kidz_spa_llc for the pre-party celebration yesterday. It was everything and more."
Guzman later showed fans details of a birthday outing that featured her, the singer, and Royalty posing in front of a Jungle-themed decoration. Brown also shared his highlights but focused more on writing a detailed but charming message to his mini-me. 
Apart from the recognizable features Royalty shares with the singer, his daughter is also threading on the same career path. The 7-year-old who made waves with her TikTok dance videos also has an amazing singing voice.
This was discovered in 2020 when she sang a Justin Bieber song and improved on the lyrics with hers. Again, earlier this month, the youngster doted on her dad by singing a birthday song when he turned 32. 
As soon as the post dropped, her dad recognized and appreciated his mini-me over the kind gesture. Royalty often features on her dad's Instagram, but so does her young brother, Aeko Catori, the singer's second child.
Brown's youngest child is from a different ex-lover; still, he manages to celebrate his kids without any partiality in play. He often spends time bonding with them individually and never misses the chance to flaunt them on social media whether it is on a special birthday celebration or not.