Kimora Lee Simmons' Daughter Aoki Channels Her Mom in a New Photo Modeling a Calvin Klein Swimsuit
Fashion boss Kimora Lee Simmons' second daughter, Aoki, bodied a summer look in her new media update while showing off her resemblance with her mom. 
Kimora Lee Simmons' daughter, Aoki, posted some updates on her Instagram story where she rocked a summer look. Aoki's summer glam included a designer style choice.
The youngster displayed a makeup-free look with her massive black curls coming down the sides of her face and back. Her natural look included sparse jewelry.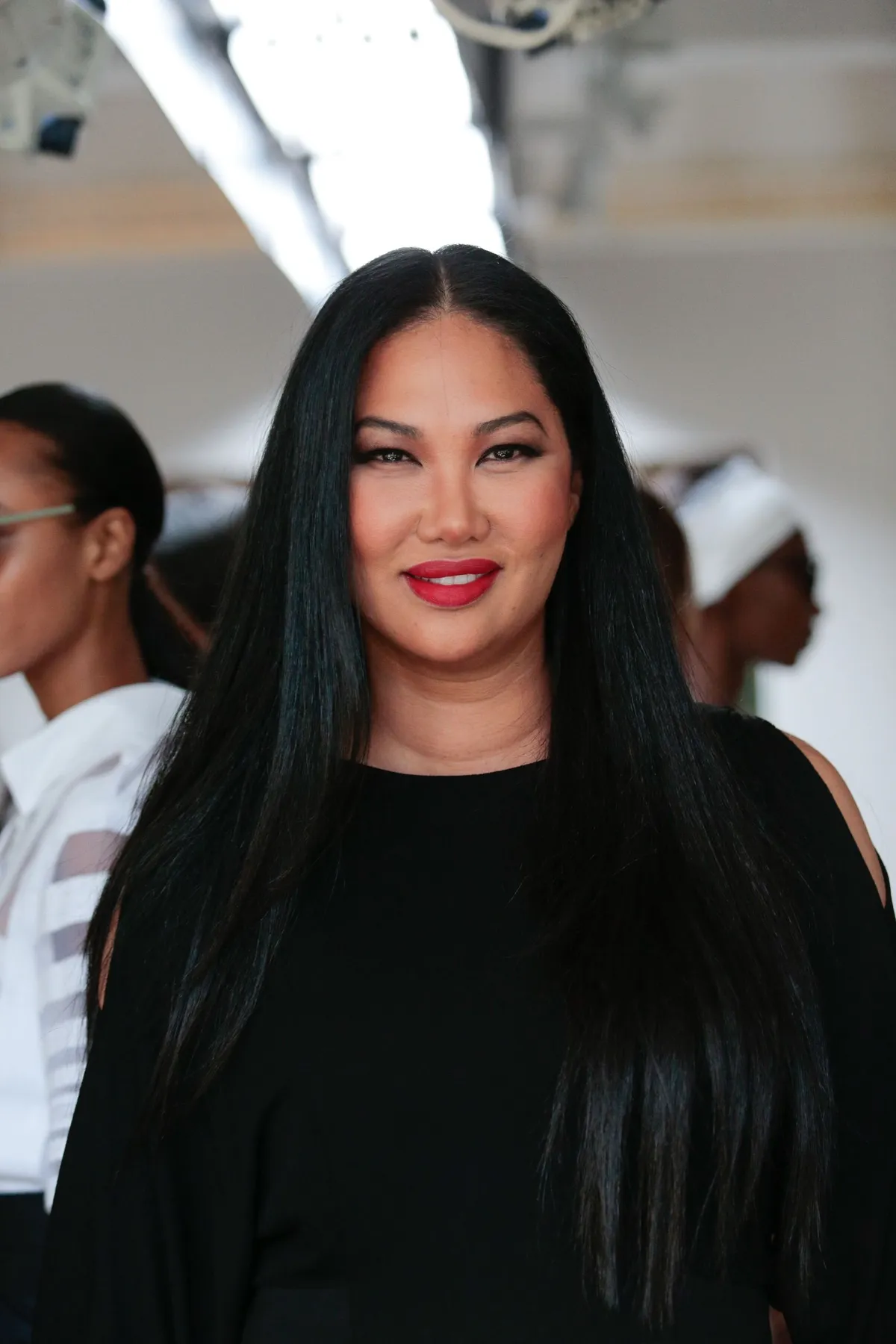 The young adult limited her jewelry choice to a simple gold necklace that sat on her collarbone. She sported a black Calvin Klein one-piece bathing suit.
The upscale beachwear featured a plunging vee neckline with a band across the chest. It also bore double straps across the shoulders. The summer wear, listed on Calvin Klein's business website, costs $58.
Aoki is beginning to display all the fashion knowledge she was privy to right from the tender age of two, walking alongside her star mom on the runways of Fashion Weeks. 
These days, fans get to see her put out fashionable looks and style inspiration on her social media platforms, especially Instagram. She's not alone as she and her older sister, Ming, join efforts in defining fashion their way. 
Aoki requested some of Ming's stunning features, and she replied with an equally hilarious retort.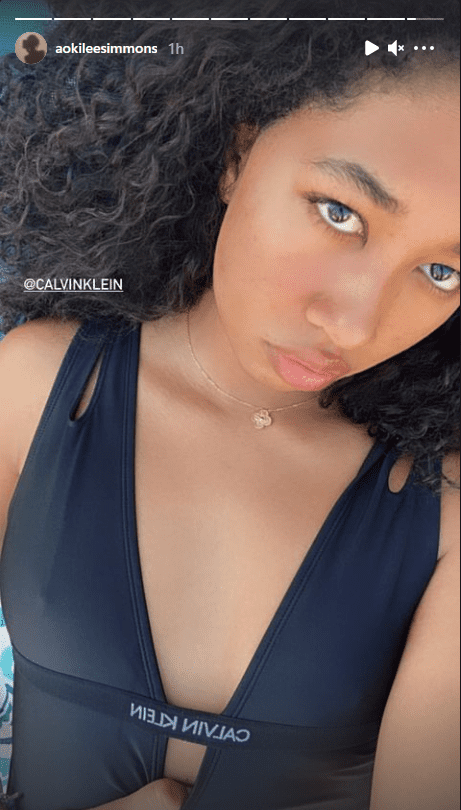 One of the girls' recent looks showed them modeling trendy pieces from their mom's rebranded fashion line, Baby Phat. Aoki donned the $65 animal-print polyester dress that clung to her curves.
The dress was designed with two diagonal cuts on the chest area, while the cutouts were held in place with big rings bearing the sublime Baby Phat logo. Ming looked equally stunning in a brown dress of the same design.
Like her younger sister, Ming has mastered the art of the fashion world through years of gleaning tips from Kimora. Although they are still in the learning stage at the university, the pair already practice expert business methods. 
Once speaking about her sense of style, the youngster let fans know that she favored haute wears from Off-White. However, Ming doesn't stray far away from her mom's classic looks.
While she and Aoki keep forging ahead with their fashion dreams, the pair get along well and show off on social media. One of their light sibling banters did not go unnoticed.
Ming had posted a stunning image of her summer body in a white two-piece bathing suit that was spiced with a voguish bucket hat. In the comments, Aoki requested some of Ming's stunning features, and she replied with an equally hilarious retort.