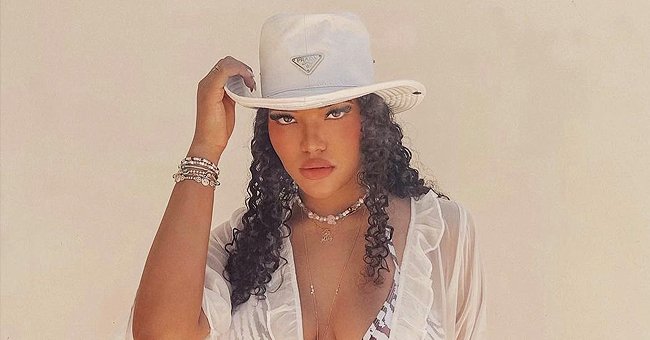 instagram.com/mingleesimmons
Kimora Lee Simmons' Daughter Ming Leaves Little to the Imagination in a Tiger-Print Swimsuit – See the Photo
Ming Lee Simmons got the internet talking after posting a fiery picture displaying her curves and beauty. She also gathered positive remarks from her fans.
Ming Lee Simmons, who comes from a family of entertainment royalty, recently shared a post on Instagram showing her lovely curves and glowing skin.
In the photo, the daughter of fashion designer Kimora Lee Simmons brought the heat by wearing a lovely tiger-printed swimsuit, a white heart, and a sheer shirt.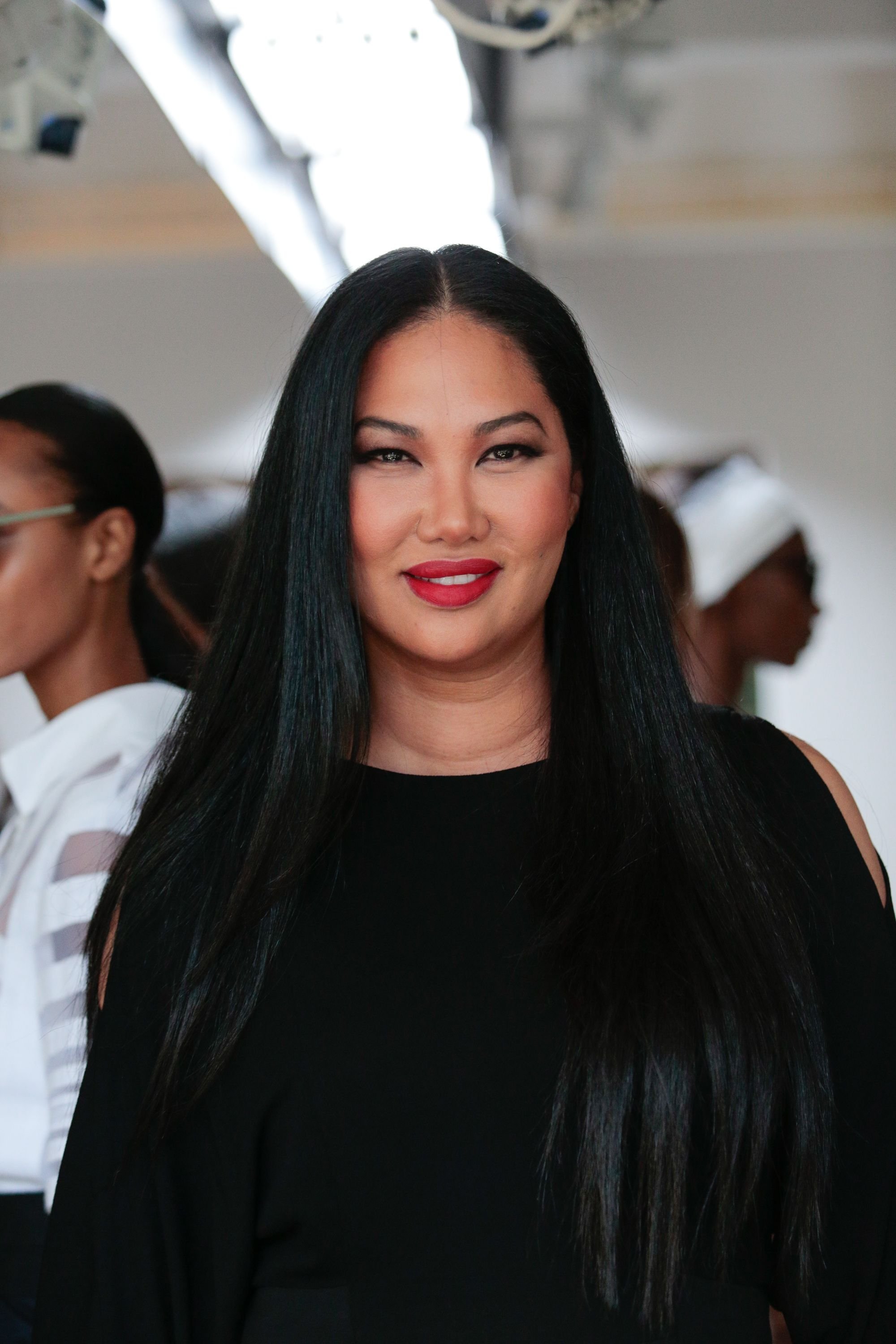 Kimora Lee Simmons during New York Fashion Week at The Gallery, Skylight at Clarkson Squrare on September 14, 2016 | Photo: Getty Image
The picture on Instagram showing her donning a fierce look was captioned with a cat emoji and she tagged the Boohoo fashion brand. The 21-year-old model got lots of adoration from her fans.
One follower referred to her as gorgeous while another commented on her post, calling her beautiful and sexy while showing appreciation for her beautiful body.
The model has always known how to keep tongues talking. She once displayed a sizzling photo back in the winter of 2020. The then-19-year-old posted a picture of herself in a swimsuit.
In the caption, Ming Lee stated that she was in Cali. The post also saw her dad, Russell Simmons, telling her to take herself back to school.
Simmons filed a complaint against his former wife, claiming that Kimora and Leissner conspired to defraud him.
Ming was recently added to the family business. The model and her sister Aoki were asked to model dresses for their mother's brand, Baby Phat.
Kimora shares her daughters with former music mogul and her ex-husband, Russell Simmons. The 45-year-old fashion designer relaunched her brand in 2019.
Ming Lee has always been one with big ambitions. Back in 2017, the young model said in an interview that she would like to take over the fashion industry.
She also said it was nice working with her mom especially because she let her have a little bit of creative direction while also listening to her ideas.
For Ming Lee, things in the family are not always rosy and sweet. In May this year, her father sued her mother and her current husband, Tim Leisner, accusing the pair of fraud.
The Def Jam co-founder filed a complaint against his former wife, claiming that Kimora and Leissner conspired to defraud him. Although things seem heated right now, Ming seems to be doing well.
Please fill in your e-mail so we can share with you our top stories!