Venus Williams Dresses Casually in a Jacket, Jeans, and Boots While in France
Tennis superstar Venus Williams wore a relaxed jacket, jeans, and boots while in France, but she looked as sophisticated as ever. Check out her snaps.
Just as she is a legend in tennis, Venus Williams is also a fashion icon. The stylish athlete recently updated her Instagram fans with photos showing off her outfit of the day. 
The four photos showed Williams dressed in a white shirt topped with a beige-and-grey jacket, jeans, and black lace-up boots. She stood in front of Gare De Strasbourg in France.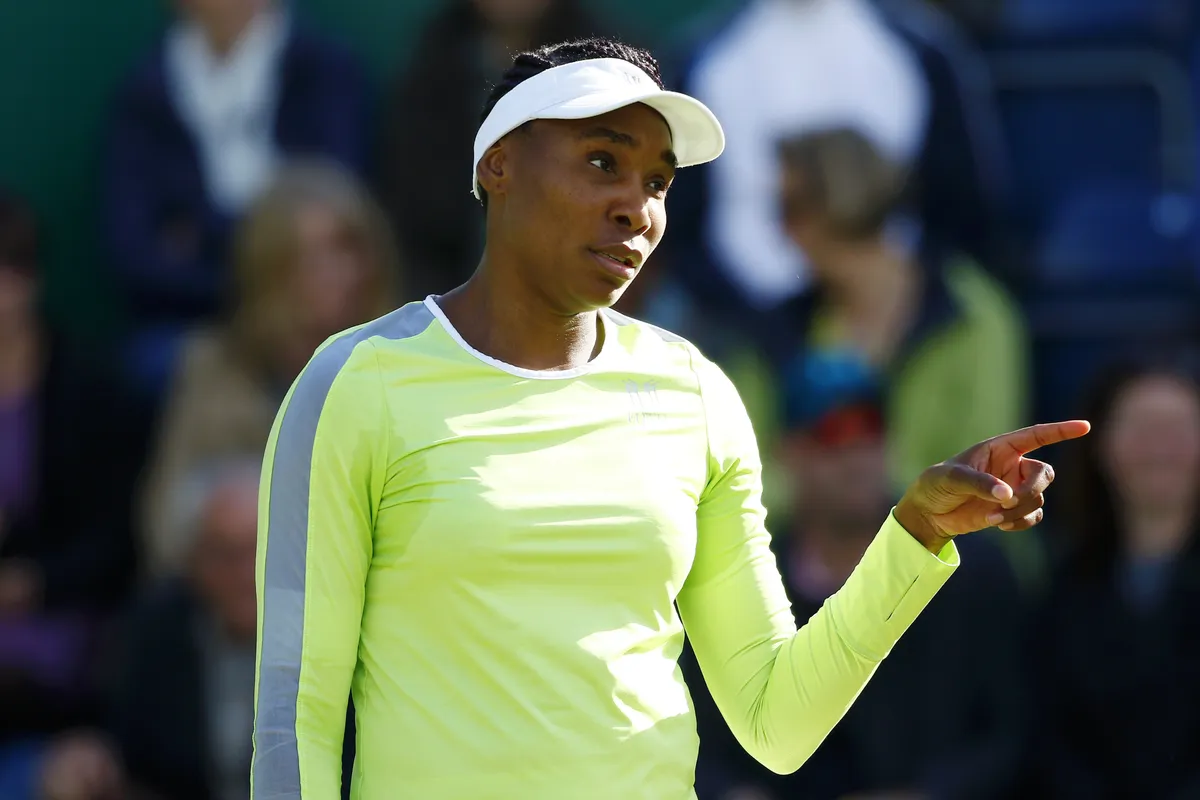 The 40-year-old tennis star completed her relaxed look with stunning pieces of jewelry and stylish shades. Although her casual outfit looked simple, she revealed the high-end brands behind her ensemble. 
She tagged luxury brands Miu Miu, Burberry, Theo Fennell jewelry and posed in different angles as she modeled for the famous brands.
She wrote, "I love France," and noted she was passing by Strasbourg on her way to Paris. Besides her beautiful snaps, she shared a video of the picturesque French countryside.
Williams is in France to compete at the French Open but not alongside her sister, Serena. She teamed up with 17-year-old Coco Gauff to compete in the doubles category of the tournament. 
Previously rivals, it was the first time Williams and Gauff paired up in the Grand Slam event. Gauff beat the tennis veteran twice - in Wimbledon in 2019 and the 2020 Australia Open.
The former rivals' first tennis match is scheduled for June 2. The unlikely pair will face Australian player Ellen Perez and Chinese tennis athlete Zheng Saisai.
Following her loss to Gauff, Williams recently lost another game to Anna Karolina Schmiedlova in Parma, Italy. The seven-time Grand Slam champion's loss was due to a time violation. 
Williams claimed the gusty conditions during the match made it difficult for her to serve the ball well. She also confronted the umpire about the strong winds saying, "I can't control God, talk to him."
Besides the snaps, Williams also commented on Opelka's Instagram photos in flirty ways.
While she has yet to score another Grand Slam title, Williams reportedly scored high in the love department. The four-time Olympic gold medalist is rumored to be dating fellow tennis player Reilly Opelka.
Many fans noticed they have been spending some time together. Williams' coach Eric Hetchman shared a video of the rumored couple practicing at Ibis Golf and Country Club in West Palm Beach, Florida, in April.
Hetchman shared another photo of the top tennis player and Opelka traveling to Rome on May 6. Besides the snaps, Williams' affectionate comments on Opelka's Instagram photos also caught fans' attention.
For instance, eagle-eyed fans noticed her heart emoji comments on Opelka's May 7 Instagram post. Amid the rumors, Williams and the 23-year-old junior Wimbledon champion have kept mum about their real status.