Boy, 5, Survives Italian Cable Car Crash and Asks for Late Parents after Waking from a Coma
The sole survivor of a cable car crash in Italy woke up from a coma and asked hospital staff and his aunt where his late parents are. 
A five-year-old boy, Eitan Biran, from Israel, is the sole survivor of a cable car crash in the Alps in Italy, which happened on Sunday, May 23, 2021. The young boy was in a coma but has since woken up. 
Although doctors are still worried about his condition, he suffered thoracic and abdominal trauma. However, he has been able to speak to staff members and his aunt, who has stayed by his side.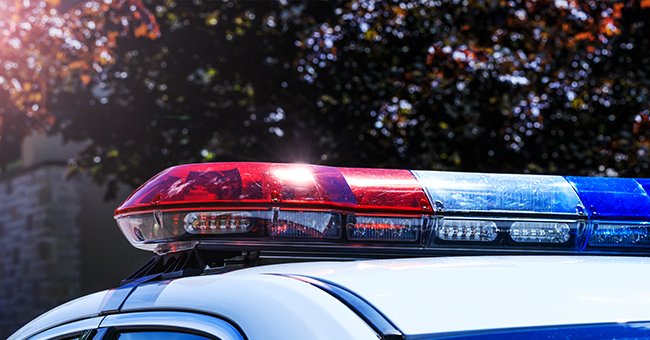 The boy sustained fractures to his limbs and is in critical condition. Doctors are worried about the injuries he sustained to his stomach and chest area. After waking up from the coma, the five-year-old said a few heartbreaking things. 
First, he complained he had a sore throat and then asked what had happened, why he was in the hospital, and what happened to his parents. His psychologist, Marina Bertolotti, explained that they have tried to find the right answers:
"We don't ask, but we have to be able to respond to his questions. To find the right answers, we need to work with his family."
The three suspects in Italy's cable car disaster were allowed to leave prison after a judge indicated that most of the blame fell on a service technician who intentionally disabled the car's emergency brake because it kept locking spontaneously. https://t.co/vblnL53Lfa

— NBC Bay Area (@nbcbayarea) May 31, 2021
Eitan's parents, Tal and Amit, his younger brother, Tom, and his great parents, Yitzhak Cohen and  Barbara Koninsky, all passed away in the tragic accident. Nine other people died, along with Eitan's family.
It is not clear whether Eitan is aware of what happened to his family. However, Giovanni La Valle, the hospital's general manager, stated that his aunt is with him whenever he asks about his parents. 
The cable car plunged 65 feet, near the top of the Stresa-Mottarone line.
Three arrested in Italy cable car crash as investigation finds fault https://t.co/bQOBhJXgrR pic.twitter.com/ymudDNQZ5p

— 1 NEWS (@1NewsNZ) May 26, 2021
Many well-wishers, including one of the rescuers who helped save the young boy, left him gifts, and three families have offered to adopt him. However, information on who will be Eitan's guardian has not been released. 
Eitan and his family were involved in a cable car accident which was caused by the mishandling of the cable car's breaks. The breaks had been disabled, and allegedly three of the company operators were aware of it. 
Please pray for five year old Eitan Biran, who was the sole survivor of a tragic Italian cable car crash on Wednesday in which an entire Israeli family was killed. Today he opened his eyes for the first time since the accident.https://t.co/e3s9lEaLoi

— Adam & Gila Milstein Family Foundation (@MilsteinFF) May 26, 2021
Luigi Nerini, the head of the firm that managed the cable car, and two colleagues, Gabriele Tadini and Enrico Perocchio, were arrested the Wednesday following the tragedy. 
However, Judge Donatella Banci Buonamici stated there was not enough evidence to prove that either Nerini or Perocchio were aware that a technician had deactivated the brake several times before the May 23 disaster. 
😢... 🙏🏽🕊 Eitan Biran, the sole survivor of the cable car crash in northern Italy that killed 14 people this week, including his parents, brother and grandparents.

📸© Yediot Ajronot#EitanBiran #Israel #Italy #CableCarCrashItaly #Pavia #Lombardia pic.twitter.com/OdvFhX9J04

— CMª (@CM32467297) May 26, 2021
Nerini and Perocchio were released from jail after Buonamici determined that the technician, Tadini, was responsible for the accident as he deactivated the breaks before the cable car left its station. 
The accident happened near the northern city of Verbania. The cable car plunged 65 feet, near the top of the Stresa-Mottarone line that connects Lake Maggiore to a nearby mountain.