Tia Mowry Poses for Instagram in a $1,800 Khaki Blazer and Trousers
With her matching $1,800 Khaki blazer & trousers, actress Tia Mowry displayed an unmistakable air of elegance. Check out her attention-grabbing photos. 
Besides her acting prowess, Tia Mowry dazzles her fans with her top-notch fashion sense. The former child actress shared new voguish snaps on her Instagram.
She uploaded three photos that showed her dressed in an eye-catching $1,800 ensemble. Her outfit comes with a khaki blazer and flared pants from the fashion brand Proenza Schouler.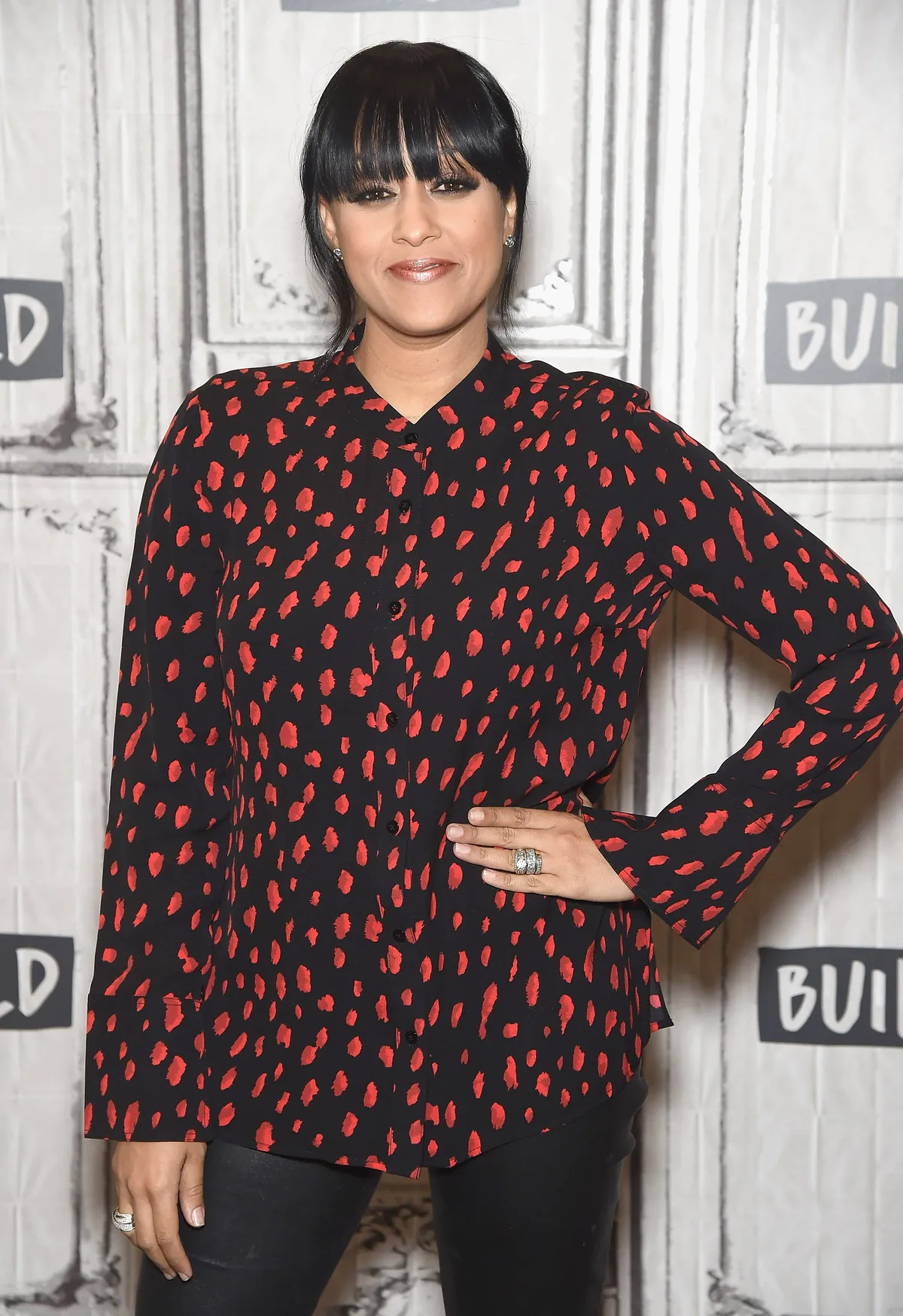 Power dressing comes naturally to Mowry, who sported beautiful blonde hair. The "Family Reunion" actress posed in different angles to show her fans the chic details of her sophisticated look.
In her two gorgeous selfies, the German-born fashionista flaunted her elegant pieces of jewelry. She sat on a bench, crossed her legs, and displayed her glittered heels. She wrote:
"#protect your #peace, #heart, and #happiness! 🙏🏽🙌🏽 [sic]"
Mowry's captivating photos earned her praises from fans. One of them commented, "Gorgeous." The actress appeared to glow differently, and the color of her outfit added to her radiance.
In a previous interview, the 42-year-old youthful actress revealed her skincare secrets, which included putting on moisturizers, enhancing supplements, and drinking two liters of water daily. 
Mowry also shared a critical step in her skincare routine - removing her makeup before bedtime. The acclaimed actress admitted she learned to remove makeup the hard way.
On the "Sister, Sister" set, she wore makeup every day and left it on, resulting in her face breaking out the next day. Her makeup artist told her that it wasn't good for her skin.
Apart from her skincare routine, Mowry shared her haircare regimen. Although she enjoys her gorgeous locks now, the "Twitches" star previously lost her natural hair after daily ironing.
She kept her hair straight since most people in the entertainment industry had straight hair. She also used different hair accessories, including headbands, to keep her hair in place. 
After growing out her damaged hair for a few months, Mowry cut her hair off to allow her natural curls to grow in. With the use of natural oils and hair conditioners, she slowly revived her hair to life.
For Mowry, achieving her natural hair has been liberating. In addition to enhancing her physical beauty, her glorious hair helped her embrace self-love and acceptance.