Teyana Taylor's 2 Daughters Junie & Rue Pose in Matching Pineapple Print Dresses in New Snaps
American singer-songwriter Teyana Taylor shared the cutest snap on her Instagram page of her adorable daughters Junie and Rue posing in matching outfits. 
Singer and songwriter Teyana Taylor is a proud mom to two adorable girls, Junie and Rue Rose. She loves sharing pictures and videos of their beautiful moments with her fans on Instagram. 
On Monday, the mother-of-two delighted her fans with yet another post featuring her kids in honor of the Memorial Day celebration.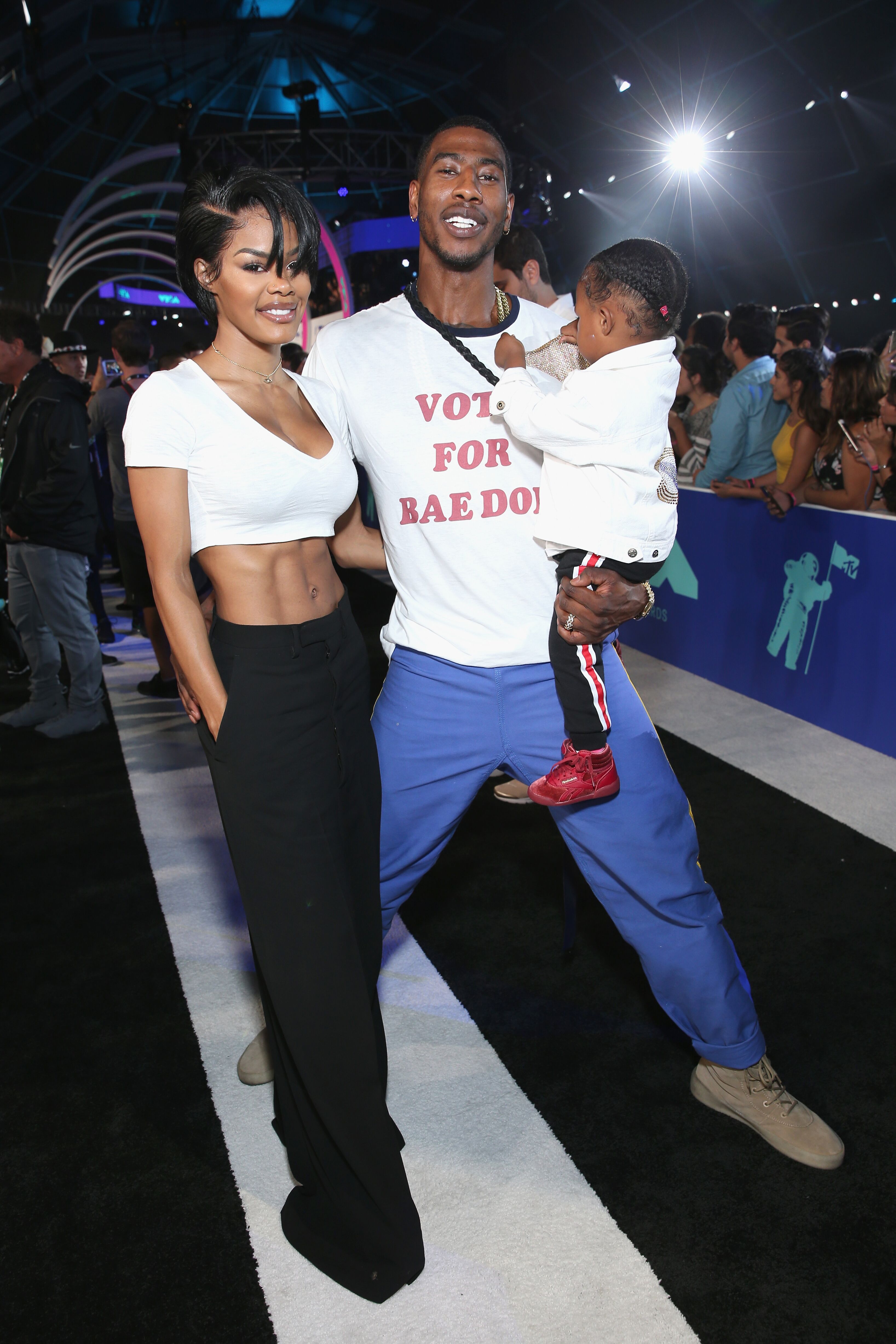 The first picture showed Junie, 5, and her little sister, Rue, eight months, clad in matching pineapple print dresses. The sisters posed next to another adorable baby who wore a multicolored tutu dress. 
The second snapshot showed Junie showing love to Rue. The big sister pouted her lips while looking at her baby sister, who stared ahead of her. Taylor captioned the post: 
"Happy Memorial Day💕."
Many fans reacted to the post and could hardly contain their delight as they showered the adorable girls with multiple accolades. They also described them with multiple befitting adjectives and emojis. 
Some of those who commented wondered who the little girl posing beside Junie and Rue is. One fan revealed the girl's identity and said the tot's name is Marvel, Teyana's little cousin who is nine months older than Rue. 
The cute baby girl displayed incredible composure to mimic her mom and repeat phrases.
Taylor shares her daughters with her husband and NBA star Iman Shumpert. The couple welcomed Junie in December 2015 before birthing Rue last September.
She delivered both her daughters naturally and at home with Shumpert's assistance. Before Rue's birth, Junie was already looking forward to her younger sister's arrival.
In a chat with Extra in July last year, Taylor said Junie was in charge of naming her then-unborn sister. She said: "Junie's going through a lot of names; I'm giving her creative control."
Taylor's daughters are very talented and have shown glimpses of this in recent times. Last December, Rue, then three months old, amazed her parents and fans by talking. 
The cute baby girl displayed incredible composure to mimic her mom and repeat phrases like "How are you?" and "Hey girl," causing her mom to scream in excitement. 
In February, it was Junie's turn to amaze, and she did so excellently with her captivating dance moves to Missy Elliot's song, "Throw It Back."
Big shout out to Lil Junie🙌🏾👏🏾🔥 Teyanna said she loved my music & videos and sent me clips & I was like WOW! Especially when you cab reach so many generations! I'm HUMBLED!🙏🏾Here's a lil thread of Junie who is a lil Star! #ThrowItBack she hittin it!🔥 pic.twitter.com/NxpQHSfwrT

— Missy Elliott (@MissyElliott) February 13, 2021
Those moves left Elliot impressed, and she shared a video of it on her Twitter page. The iconic female rapper revealed Junie's creativity wowed her. The future is definitely bright for Taylor's precious daughters.