LL Cool J's Little Grandkids Steal the Show in Family Pics with Their Parents during Memorial Day
Italia Anita Smith, daughter of American hip hop icon LL Cool J, showed off her lovely family in a recent post on Instagram. The family-of-four was perfect, and fans could not stop gushing over them. 
American rapper and actor LL Cool J is one lucky father and grandfather. His family is constantly seen on social media showcasing a high level of togetherness, love, and happiness.
The 53-year-old's daughter, Italia Anita Smith, took to her Instagram page a few hours ago and shared pictures of herself, her husband, and their two children having a lovely time.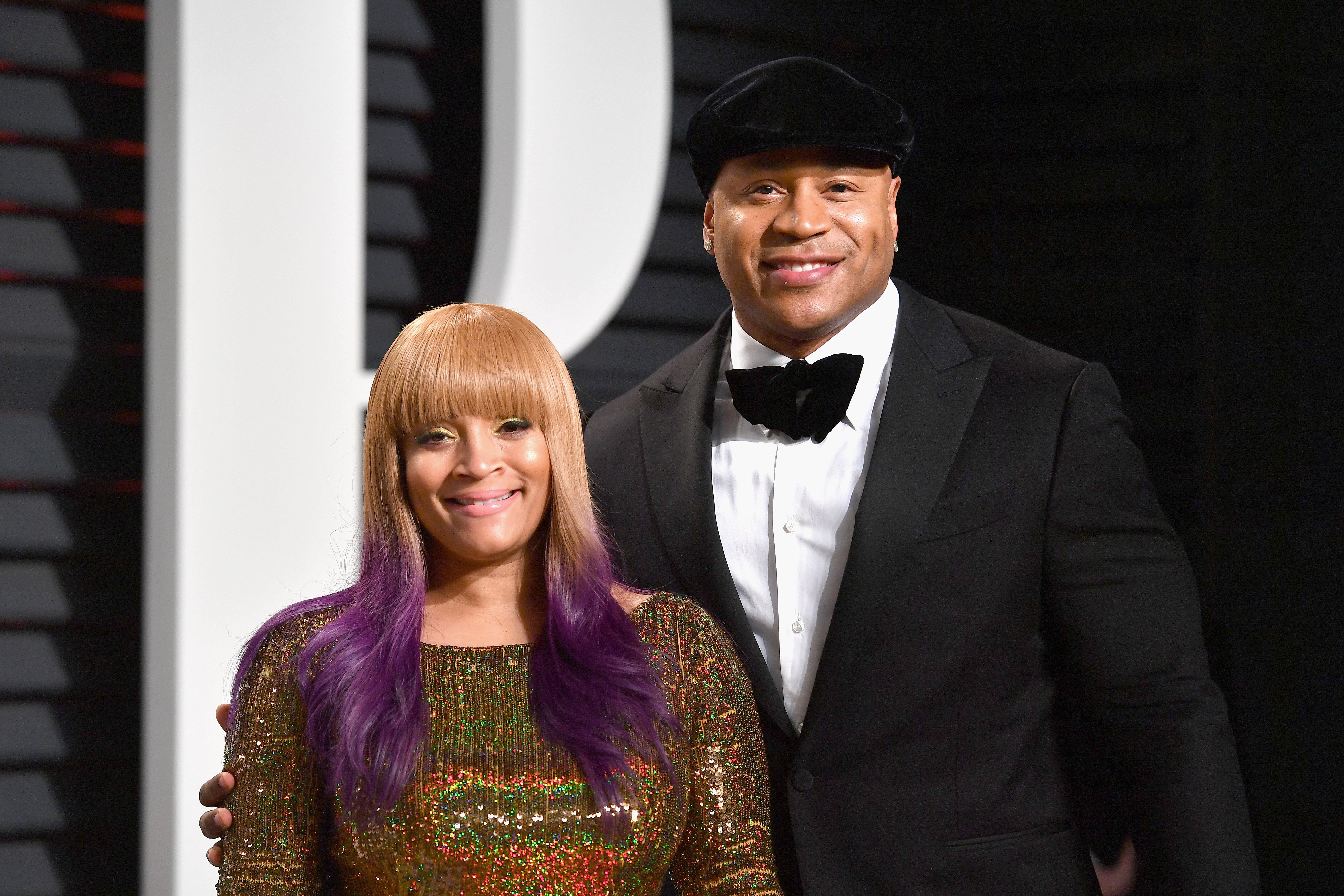 In the first of the four-photo slideshow, Italia was seen dishing out couple goals. She sat on her husband's lap, and the duo held onto their 4-year-old son, King James. 
The second photo was all about James. Looking very adorable in a sky blue airplane-patterned two-piece, the little boy sat on a sofa while munching on his snack. 
In the third slide, the tot was joined by his baby sister who donned a white mini outfit. Their skin synchronized perfectly with the rays of the sun. James was seen laying on a sofa with swag while his sister was engrossed in what she was doing.
The fourth photo showed Italia holding her baby, who had her eyes fixed on her older brother's glass of juice. The trio looked nothing short of perfect. Alongside the post was a caption that read:
"Happy Memorial Day❤."
The post has garnered a little under two thousand reactions, and fans are swooning over the adorable family in the comments section. Lots of pleasant words were said about the quartet. 
Despite not being interested in entertainment, Nagee, Italia, and Samaria are successful in their fields.
A majority of the fans tagged them as beautiful. Another user wished Italia and her family a happy Memorial Day. The numerous love eyes and heart emojis were a testament to the freshness the family brought.
The 30-year-old and her husband Lamar Cardinez tied the knot in 2017. Not only was it a special moment for the duo, but LL Cool J also shared in their joy as his dream of walking his daughter down the aisle became a reality.
With his daughter getting married on the eve of Father's Day, it was going to be a memorable one for the hip-hop artist. The star-studded wedding ceremony took place at the Sparkling Pointe Vineyards and Winery in Long Island, New York. 
The rapper shares his lovely daughter with his wife, Simone Smith. The duo has been married since 1995 and is blessed with three other children, Nagee, 31, Samaria, 25, and Nina, 20. 
With Nina's interest in the music industry, she is set to be a star like her father. Meanwhile, despite not being interested in entertainment, Nagee, Italia, and Samaria are successful in their fields. Nagee is a photographer, Italia a certified real estate agent, and Samaria owns a denim line.